I wasn't up watching THE EQUALIZER when it aired back in the '80s, so I didn't really know what to think of the series when I popped in VEI's limited edition DVD box-set that's newly available this week. After just a few minutes, though, I could tell why fans have long raved about the CBS series, which set the standard – alongside "Wiseguy" and "Miami Vice" – for television crime dramas in the mid-late '80s.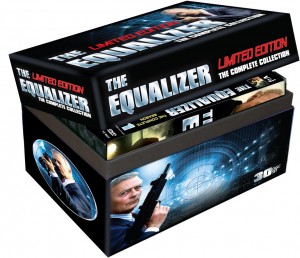 While formulaic in its own way, "The Equalizer" puts an accent on realism, NYC location shooting, and hard-hitting, straightforward plots. Edward Woodward was rightfully praised for his work on this series as Robert McCall, a British army vet and member of a clandestine government group named "The Company," who – upon retirement – opts to help people with his own unique set of skills. Dubbing himself as "The Equalizer," McCall runs a newspaper ad and receives all sorts of distress calls from single women being stalked, to bullied high school kids and businessmen whose lives are threatened.
Everything about the show reeks of quality, in a way that still seems fresh and direct and rarely dated outside its surroundings. The direction and writing is top-notch. Stewart Copeland's music — which sticks in your brain for days afterwards — gives it a distinctive sound. Though "Miami Vice" received a lot of attention for its stylistic elements, I think "The Equalizer" is superior in terms of storytelling and overall effectiveness. Guest stars include early appearances by the likes of Melissa Leo (as a Russian ballerina in the third episode), Kevin Spacey, John Goodman, Vincent D'Onofrio, William H. Macy, Steve Buscemi, Larry Fishburne, Chris Cooper, Jennifer Grey, Oliver Platt and many others, making for an endlessly entertaining trip through the show's four seasons.
VEI's limited-edition DVD box-set of "The Equalizer" is available this week, offering all four seasons of the series – the final two of which haven't been released before in the U.S. (VEI just issued a standalone Season 2 release in the U.S.). The 4:3 transfers are passable, taken from older broadcast masters with some background music having been changed – however, Copeland's music reportedly is intact here, which is the most essential element (the altered songs are mostly background noise). Extras include a 2012 featurette – offering interviews with Woodward, co-stars Keith Szarabjaka and "Karate Kid" vet William Zabka (who plays McCall's son) – plus commentary from creator Michael Sloan on the pilot, retained from Universal's prior Season 1 DVD release, and a photo gallery. Exclusive to this set is a bonus bundle of Edward Woodward programs, including the complete British series "CI5: The New Professionals" and the 2009 film "A Congregation of Ghosts," which marked the late actor's final screen appearance. The set offers four full-sized DVD cases inside an exterior box, similar to VEI's terrific "Macmillan and Wife" and "In Search Of…" sets. Highly recommended! (The box-set is available through VEI's link here)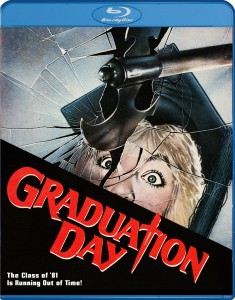 Vinegar Syndrome is another terrific label that's recently sprung up, favoring the release of exploitation, B-movie and cult favorites on DVD an Blu-Ray.
One of their main attractions is sure to be this week's release of GRADUATION DAY (96 mins., 1981, R), one of countless slashers that followed in the wake of "Halloween" and "Friday the 13th." Director Herb Freed's by-the-numbers yet inexplicably entertaining genre exercise finds a killer knocking off the boys and girls on a high school track team. The first victim's sister, played by Patch Mackenzie (best known for a multitude of TV guest star stints and a role in the sublime 1980 Martin Mull comedy "Serial"), returns from the Navy to investigate – but is she possibly the killer? Or is it her sibling's boyfriend…or the coach (Christopher George) himself?
A dated – and endearing – early '80s soundtrack of rock tunes is augmented by an Arthur Kempel score in "Graduation Day," which isn't likely to score points outside genre fans given its leisurely pace and relative lack of surprises. For slasher enthusiasts and '80s nostalgia buffs, though, it's an entertaining enough product with a few creepy scenes enhanced here by Vinegar Syndrome's glorious 1080p 4K restoration. Sure, the print has some nicks, scratches and pops – but this is one of those all-too-rare instances where the Blu-Ray transfer looks like real, honest-to-goodness film, without any DNR processing or other digital manipulation.
Extras include interviews with Mackenzie, Freed, producer David Baughn and editor Martin Jay Sadoff, presented in HD and conducted exclusively for this release. There are also a pair of commentaries (one from Baughn, another with "The Hysteria Continues") and the original trailer, while DTS MA mono audio completes a nifty package for old-school horror buffs.
---
SUPERNATURAL – Season 9 Blu-Ray/Digital HD (967 mins., 2013-14; Warner): Sam and Dean continue to blaze across the highway of hell – and heaven as well – in this ninth (!) season of the long-running CW series. This time out, the brothers attempt to clean up the crazy beings now running loose on Earth following the Host's descent to Earth, which has essentially "locked out" Angels from Heaven. Trying to unlock the pearly gates, and squelch an uprising in Hell, sustains most of the 23 episodes from "Supernatural"'s ninth season, which hits Blu-Ray this week with extras including three commentaries; unaired scenes; a gag reel; 2013 Comic Con panel; "A Fan's Perspective" featurettte; and an "interactive set experience." The 16:9 (1.78) transfers and 5.1 DTS MA soundtracks are all terrific, and a Digital HD copy rounds out the release.
Also new this week, the Complete Fifth Season of THE VAMPIRE DIARIES (926 mins., 2013-14) offers the latest round of 22 episodes from the CW series. The lovely Nina Dobrev is, of course, back as Elena, who departs the small-town charm of Mystic Falls for Whitmore College along with fellow vamp Caroline. Doppelgangers follow, including Stefan's alter-ego, Silas, as well as Katherine, who end up pitting the brooding Salvatore brothers against one another. It's slick, stylish soap-opera horror with Warner's Blu-Ray boasting four featurettes – including the 2013 Comic Con panel and a look at the series' 100 episodes – along with a gag reel, unaired scenes, a Digital HD copy, and 1080p (1.78) transfers with 5.1 DTS MA soundtracks.
PERRY MASON MOVIE COLLECTION Volumes 4,5,6 DVD (CBS): Three more Double Feature releases from CBS compile six additional, high-rated NBC TV movies starring Raymond Burr and company. Volume 4 features "The Case of the Scandalous Scoundrel" and "The Case of the Avenging Ace," co-starring the likes of Robert Guillaume, Morgan Brittany, Erin Gray, Patty Duke, Larry Wilcox and David Ogden Stiers in both. "The Case of the Lady in the Lake," with David Hasselhoff and John Beck, and "The Case of the Lethal Lesson," with Brian Keith, comprise Volume 5. In the sixth volume, Debbie Reynolds and Jerry Orbach mix music and murder in "The Case of the Musical Murder," with Deidre Hall, Bruce Greenwood and Pernell Roberts in "The Case of the All-Star Assassin." Full-screen 4:3 transfers and stereo soundtracks are on tap in each single-disc release.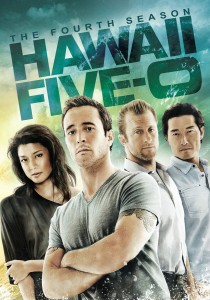 Also New From CBS: Season 4 of HAWAII FIVE-O (aprx. 16 hours, 2013-14) finds McGarrett (Alex O'Loughlin) and "Danno" Williams (Scott Caan) tailing an expert hacker while Kono (the lovely Grace Park) flirts with disaster in dating the son of a Yakuza boss. Meanwhile, Chin Ho (Daniel Dae Kim) is investigated by Internal Affairs and Catherine (Michelle Borth) joins the team along with Captain Lou Grover (Chi McBride), heading the island's SWAT unit. Eye-popping, attractive photography mingles with routine plots – but fans aren't likely to mind. CBS' Season 4 DVD set (no Blu-Ray is planned) includes a number of extras, including deleted scenes, commentaries on selected episodes, a gag reel and a handful of featurettes plus 16:9 transfers and 5.1 soundtracks…Season 14 (has it been THAT long?) of CSI (aprx. 15 hours, 2013-14) pairs Ted Danson's D.B. Russell with forensic expert Julie Finlay (Elisabeth Shue) in another year of crime-solving mysteries. All 22 episodes are included here, with the series' 300th episode (guest starring original cast member Marg Helgenberger) and a planted pilot for the upcoming spin-off with Patricia Arquette among them. Extras include deleted scenes, three commentaries and featurettes along with 16:9 transfers and 5.1 audio…The Final Season of DYNASTY (1988-89) – Season 9 – at last arrives on DVD this week in a two-volume set, capping the shenanigans, intrigue and dysfunction of the Carrington clan. Fans generally don't regard this season as one of its best, but die-hards wanting to complete their collections ought to be satisfied with the visual presentation of CBS' release – if not its high price tag.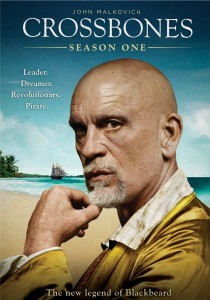 CROSSBONES – Season 1 (Complete Series) DVD (aprx. 7 hours, 2014; Universal)
ABOUT A BOY – Season 1 DVD (aprx. 5 hours, 2014; Universal): A pair of new NBC series – one successful, the other decidedly not – hit DVD this week from Universal.
The more popular of the duo is undoubtedly "About a Boy," a series adapted from Nick Hornby's book, which was previously the basis for a popular film version with Hugh Grant. Jason Katims ("Friday Night Lights") relocated the setting to the U.S. but retained the essential spirit of its source material, as Will Freeman (David Walton) spends his carefree days becoming a surrogate parent to precocious 11-year-old Benjamin Stockham, whose mom (Minnie Driver) is preoccupied with various issues. All 13 episodes from the half-hour show have been presented here by Universal in a two-disc set with 16:9 (1.78) transfers and 5.1 Dolby Digital sound.
Disappointing is just one word to describe "Crossbones," the water-logged and shockingly dull series about Edward Teach, the infamous pirate who sails around the Caribbean causing trouble in the early 1700s. With John Malkovich playing Blackbeard, you'd have thought this short-lived series would've been good for some laughs if nothing else – instead, "Crossbones" is dull and repetitive, with unappealing characters and story lines. Universal's DVD package includes attractive 16:9 transfers and 5.1 soundtracks, plus deleted scenes.
THE CURSE OF OAK ISLAND – Season 1 DVD (225 mins., 2014; Lionsgate): History Channel reality mini-series focuses on Rick and Marty Lagina, brothers who own most of Oak Island – a small island off the coast of Nova Scotia – where a fortune in buried treasure supposedly exists. Their attempts to locate the loot, as well as reconcile the tragic deaths of others who went searching for it, comprise History's five-episode series, presented here on two discs with 16:9 (1.78) transfers and 2.0 stereo soundtracks. Extras include over 25 minutes of footage unseen on TV.
PBS New Releases: The rise and fall of notorious gangster Al Capone is the subject of the new PBS documentary AL CAPONE: ICON (60 mins., 2014), a straightforward look at the Chicago mobster's rise to power during the Prohibition era. Historian interviews and archival photos drive this hour-long documentary, which doesn't seem to have a lot of information that hasn't already been presented, but at least does so in a concise, watchable manner…ROYAL PAINTBOX: ARTISTS OF THE ROYAL FAMILY (71 mins., 2013) is Margy Kinmoth's fascinating profile of artwork produced by members of the Royal Family with extensive commentary and interviews. Bonus scenes, the trailer, a 16:9 transfer and stereo soundtrack adorn PBS' DVD, available September 16th.
BEN 10: GALACTIC MONSTERS DVD (110 mins., 2014; Warner): Three episodes from the hit Cartoon Network series – Rad Monster Party, Charmed I'm Sure, and The Vampire Strikes Back – are included here in a Halloween-themed DVD from Warner, along with a pair of bonus episodes (Something Zombozo This Way Comes, Mystery Incorporeal) for added value. Available September 16th.
---
WILLOW CREEK Blu-Ray (80 mins., 2014, Not Rated; Dark Sky/MPI): Bobcat Goldthwait's oddball career continues with his latest directorial outing – a straight-ahead horror flick about a couple (Bryce Johnson, Alexie Gilmore) who bite off far more than they can chew when they decide to go ahead and hunt for Bigfoot. As you might have guessed, this is yet another "found footage" movie, and even though Bobcat manages a couple of minimalist scares, "Willow Creek" is just another run-of-the-kill genre exercise. Dark Sky's Blu-Ray includes a commentary from the director and the cast, deleted scene, Making Of, trailer, 1080p transfer and 5.1 DTS MA audio.
GOD'S POCKET Blu-Ray (89 mins., 2014, R; IFC/MPI): "Mad Men"'s John Slattery made his directorial debut with this watchable black comic thriller, adapted from Pete Dexter's novel by Slattery and Alex Metcalf. Philip Seymour Hoffman stars as a man whose stepson is killed in an "accident," leading to a series of cover-ups and the pursuit of the truth by an investigative journalist (Richard Jenkins), who has seen better days, but doggedly follows the story to its bitter end. Christina Hendricks – Slattery's "Mad Men" co-star – appears along with Eddie Marsan, John Turturro and Joyce Van Patten in a flavorful and gritty little drama hitting Blu-Ray this week from IFC. Commentary from Slattery, deleted scenes, a TV spot and the trailer are on-hand along with a 1080p transfer and 5.1 DTS MA soundtrack.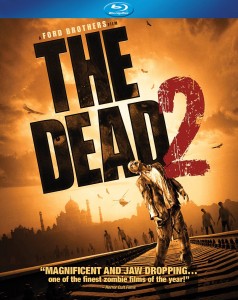 THE DEAD 2 – INDIA Blu-Ray (98 mins., 2014, R; Anchor Bay): Better-than-average zombie mash-up from Howard J. Ford and Jon Ford, who turned "The Dead" into a minor cult hit with its African setting. This time, the duo move the action to India, where a zombie outbreak occurs just as an American engineer (Joseph Millson) finds out his Indian wife is trapped near the Mumbai slums. Solid character development works hand in hand with the usual zombie material to create a decent genre outing made unique by its location. Sure to be a solid performer among genre buffs, Anchor Bay's Blu-Ray of "The Dead 2″ arrives in stores September 16th. The disc includes a Making Of, deleted scenes, 1080p (1.78) transfer and 5.1 Dolby TrueHD audio.
From E One: Josh Stewart's THE HUNTED (88 mins., 2013, PG-13) finds a pair of hunters heading out to the wilds of West Virginia, searching for a monster buck – only to run into something that turns THEM into the hunted (I've never heard that before!). A not-bad, low-budget thriller now available from E One on DVD featuring a 16:9 (1.78) transfer and 5.1 Dolby Digital soundtrack.
KORENGAL DVD (84 mins., 2014, R; Virgil Films): Sebastian Junger – author of "The Perfect Storm" – continues his examination of warfare with this follow-up documentary to his acclaimed "Retrepo." Virgil Films' DVD includes a Junger commentary, featurette, 16:9 transfer and 5.1 Dolby Digital sound.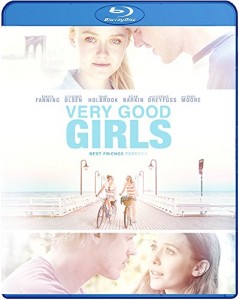 VERY GOOD GIRLS Blu-Ray (91 min., 2013, R; Well Go): Dakota Fanning and Elizabeth Olsen play a pair of girls about to head off to college who decide to lose their virginity in the latest variation on a standard formula. What separates this Naomi Foner picture from, say, "Foxes" or "Little Darlings" is its odd, indie-film pacing, which sadly doesn't culminate in a cohesive experience. The cast tries hard, at least, with Ellen Barkin, Demi Moore and Richard Dreyfuss (!) around for veteran guidance – but "Very Good Girls" isn't very good at all. Well Go's Blu-Ray, out September 23rd, includes a 1080p transfer and 5.1 DTS MA audio.
Foreign Finds: Andy Lau stars as a police inspector who has to tackle a gang of bank robbers in FIRESTORM (110 mins., 2013), all with an impending storm about to hit Hong Kong. Well Go's Blu-Ray of this exciting mix of police thriller and nature spectacle hits domestic outlets on September 23rd boasting a 1080p transfer and 5.1 DTS MA audio in its original Cantonese/Mandarin mix…FRIEND II: THE LEGACY (121 mins.) is the belated sequel to the 2001 Korean action hit, picking up the action 17 years later with Joon-seok discharged from prison, only to find his gang overrun by younger, tougher gangsters. CJ Entertainment's DVD of "Friend II" hits stores September 16th offering bonuses including a Making Of, cast/crew interviews, 16:9 transfer and 5.1 Dolby Digital sound in Korean or English dubbed…The Indian import THAT GIRL IN YELLOW BOOTS (103 mins., 2010) comes to DVD from Indiepix on September 23rd including the trailer and a Q&A with director Anurag Kashyap.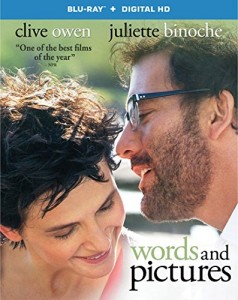 Also New From Lionsgate: Clive Owen and Juliette Binoche give fine performances in Fred Schepisi's entertaining WORDS AND PICTURES (111 mins., 2014, PG-13), a romantic drama about a Prep school English teacher (Owen) with a drinking problem who falls for the school's new art teacher (Binoche) with an arthritic condition. This is the best film Schepisi has turned out in some time, with a fine script by Gerald DiPego. Lionsgate's BD includes a commentary from the director, a featurette, 1080p (2.35) transfer, 5.1 DTS MA audio and an Digital HD copy…BASEBALL'S GREATEST GAMES: NEW YORK YANKEES POSTSEASON HEROICS (aprx. 11 hours) offers four classic Bronx Bomber contests: Game 1 of the infamous 1996 ALCS, where Jeffrey Mayer helped the Yankees to a game (and eventual series) victory; Game 4 of the 2000 World Series; Game 3 of the 2001 ALDS; and Game 4 of the 2001 World Series. Original broadcasts and World Series radio audio comprise Lionsgate's multi-disc MLB set…MY MAN IS A LOSER (95 mins., 2014, R) schools playboy John Stamos as his relationship advice backfires spectacularly in Mike Young's comedy. Tika Sumpter, Michael Rapaport and Bryan Callen star in the indie film with Lionsgate's DVD, out this week, including a Digital HD copy, 16:9 (1.78) transfer and 5.1 Dolby Digital sound…BURNING BLUE (104 mins., 2013, R) profiles a group of Navy pilots reeling from a series of accidents, with a forbidden, gay relationship rising out of the fracas. The novelty of the subject matter aside, there's not a lot to recommend in DMW Greer's drama, now available on DVD with a 16:9 (1.78) transfer, 5.1 Dolby Digital sound and a Digital HD copy…LEAPFROG: COUNTING ON LEMONADE (35 mins., 2014) offers educational counting instruction for kids from 4-7 years along with a Digital HD copy, sing-along videos and a cirriculum commentary for parents…Also from Lionsgate for the little ones, SABRINA, SECRETS OF A TEENAGE WITCH: A WITCH AND THE WEREWOLF (63 mins., 2014) is an extended, feature-length show from the CGI-animated kids series. Lionsgate's DVD includes a 16:9 (1.78) transfer with 5.1 Dolby Digital sound and an Ultraviolet HD copy.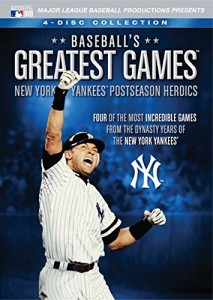 BORN TO RACE: FAST TRACK Blu-Ray (98 mins., 2014, PG; Anchor Bay): PG-rated cash-in on the "Fast & Furious"/"Need For Speed" genre follows the action between racers Brett Davern and Beau Mirchoff, who find their frenemy status threatened when Davern gets a scholarship to a prestigious racing school. Corbin Bernsen, Sharon Lawrence and the lovely Tiffany Dupont co-star in this sequel to the original "Born to Race", brought to Blu-Ray by Anchor Bay with a 1080p (2.35) transfer, Dolby TrueHD 5.1 audio and a behind-the-scenes featurette.
AMERICAN PROMISE DVD (135 mins., 2013; Cinedigm): Joe Brewster and Michele Stephenson's documentary looks at their own son and his best friend, upon entering kindergarten in 1999, over the next 12 years. Lengthy and at times hazy in terms of what it's trying to say about middle-class African-American life, "American Promise" has been newly released on DVD by Cinedigm offering deleted scenes, featurettes, a NY Times Op Doc, and a 16:9 transfer with 5.1 sound.
NEXT TIME: GODZILLA roars on Blu-Ray and more new releases! Until then, don't forget to drop in on the official Aisle Seat Message Boards and direct any emails to our email address. Cheers everyone!