Norman Lear's groundbreaking sitcom THE JEFFERSONS (1975-85, Complete Series DVD, Shout!) remains a classic TV comedy. After premiering in January 1975, CBS brought "The Jeffersons" back in the fall of that same year, running it on Saturday nights before shifting it to Mondays in January of '76. While the show took some time finding its audience (CBS kept shuffling it around the schedule during its first few seasons), "The Jeffersons" continued to keep the laughs on coming as it further settled in, developed its ensemble cast and premise of an African-American drycleaner named George Jefferson (Sherman Hemsley) whose success enabled him to "move on up" to a deluxe apartment on Manhattan's East Side.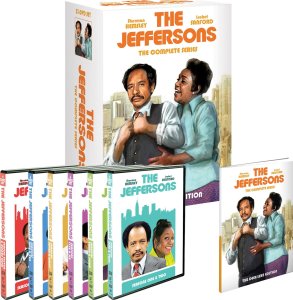 Having grown up on the re-runs and later seasons of the program, I can say that I've grown quite fond of watching the series on DVD, especially now that Shout's 11-season DVD box set completes the entire run of the series. The ability to rewatch the program as an adult, at my leisure, on disc makes the purchase of the box especially worthwhile, and "The Jeffersons" is one of those shows that's perfect to pop in the player and watch an episode or two for a few laughs. The timing of the cast and the various comic situations were perfectly exploited during the show's long run, and while the program's cast made it a groundbreaking sitcom in its time, few other shows have ever surpassed it for sheer belly laughs and overall fun. No other series, for me, has been able to tap into important social and economic themes like race and class while maintaining its sense of humor the way George and "Weezie" did over its decade-long run.
DVD BREAKDOWN: Shout's terrific box-set offers 4:3 full-screen transfers from the original videotape masters stored at Sony. Extras are contained on a bonus disc, featuring the "All in the Family" episode that introduced the characters; an episode from the short-lived 1981 spin-off "Checking In" which tried (and failed) to launch Marla Gibbs' maid Florence into her own show; the pilot of "E/R," a sitcom that featured Elliott Gould, guest starred Sherman Helmsley and sported a young George Clooney in the first of his two "ER" series stints (the second decidedly more successful than this one); a retrospective featurette; and a booklet with an essay from critic Tom Shales.
AISLE SEAT MERRY BOTTOM LINE: One of the best TV-on-DVD box-sets of the year, this is a must for "Jeffersons" fanatics, even if you may be forced to leave the beans burning on the grill picking up the set at its current price.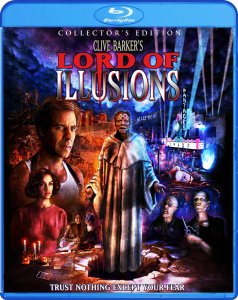 PEE-WEE'S PLAYHOUSE: The Complete Series Blu-Ray (1986-89; Shout! Factory). WHAT IT IS: The cult-favorite CBS Saturday morning live-action comedy brought the mania of Pee-Wee Herman to kids and fans alike on the small-screen. Familiar faces like Laurence Fishburne, Phil Hartman, "Law & Order"'s S. Epatha Merkerson and a young Natasha Lyonne joined Pee-Wee in a colorful, playful romp – 45 episodes of which were produced with a star-studded Christmas special among them. Adults may appreciate the quirkiness more than kids; film music fans will enjoy the varied soundtracks composed by Mark Mothersbaugh, Danny Elfman, Van Dyke Parks and others; and Pee-Wee devotees are sure to love Shout's fully remastered Blu-Ray presentation. BLU-RAY BREAKDOWN: Shout's tremendous BD box spreads all five seasons of "Pee-Wee's Playhouse" across eight discs. The 1080p transfers have been meticulously cleaned up in their original 1.33 aspect ratios with stereo audio, bonus interviews with the cast and crew, and commentary on the Christmas special. AISLE SEAT MERRY BOTTOM LINE: Another sterling Shout box-set ranks as one of 2014's top HD restorations, never mind another essential TV-on-DVD purchase for fans.
MISTER ED: The Complete Series (1961-66; Shout! Factory). WHAT IT IS: One of the seminal '60s sitcoms makes its way to DVD for the first time in a Complete Series set, with its sixth season making its debut on disc altogether. Alan Young stars as architect Wilbur Post, who inherits a talking horse from his new home's former owner – cue the comedic shenanigans that result over the course of "Mister Ed"'s six seasons, which aired from 1961-66 and in syndication for decades afterwards, generating multiple generations of fans. DVD BREAKDOWN: Shout's new DVD box-set includes all six seasons of "Mr. Ed" on 22 discs with B&W transfers and mono audio. Of particular note is that Season 1 episodes are included, according to Shout, in their unexpurgated broadcast versions here for the first time on DVD. Extras include interviews with Alan Young and co-star Connie Hines, commentary on the pilot with Young, an audio interview with Hines and Young from a Shokus Radio program, classic Studebaker car commercials and a Mister Ed U.S. Bonds promo. AISLE SEAT MERRY BOTTOM LINE: Fans of "Mister Ed" should be thoroughly pleased with Shout's crisp transfers, restoration of scenes cut for syndication, and new supplements. The show is often only mildly funny in a '60s kind of way, but the work of Young in particular is something that endures despite the generic nature of the show itself.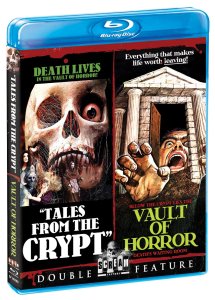 LORD OF ILLUSIONS Blu-Ray (**½, 109/121 mins., 1995, R/Unrated; Shout! Factory). WHAT IT IS: Clive Barker's third (and so far final) theatrical feature stars Scott Bakula as a private detective who gets involved in magic and a Manson-like cult presided over by crazy Daniel von Bargen. Kevin J. O'Connor, meanwhile, is the illusionist tutored by von Bargen, whose amazing deceptions house a sinister energy within. Famke Janssen co-stars in an entertaining, if typically (for Barker) uneven, horror-thriller that Shout has given Special Edition status on Blu-Ray. BLU-RAY BREAKDOWN: While not quite as rich with extras as the label's outstanding release of "Nightbreed," "Lord of Illusions" includes both the 109-minute R-rated theatrical cut as well as the 121-minute Director's Cut that Barker first produced for laserdisc. However, the film itself didn't need restorative work since this longer cut was completed and finished by Barker before UA tweaked it en route to the movie's eventual theatrical run. Extras include deleted scenes, Barker's commentary and introduction from the laserdisc, behind the scenes footage, a photo gallery and interview with storyboard artist Martin Mercer. The 1080p (1.85) transfer and 2.0 DTS MA audio are all satisfying. AISLE SEAT MERRY BOTTOM LINE: Horror fans might be better off with "Nightbreed" under the tree, but for Barker devotees, "Lord of Illusions" is a diverting slice of hokum. Also worth checking out for horror fans: Shout's terrific double-feature Blu-Ray combo of TALES FROM THE CRYPT and its sequel VAULT OF HORROR (83/86 mins., 1972/73, PG/Unrated), Amicus' bloody British horror anthologies from the early '70s. Shout licensed both titles through Fox and unearthed the unrated version of "Vault of Horror" in the process, including it here alongside its theatrical version in a BD-double feature with 1080p (1.78) transfers and DTS MA mono audio.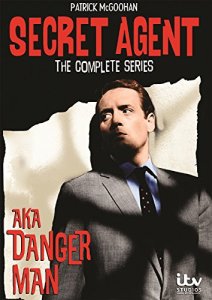 SECRET AGENT (aka DANGER MAN): The Complete Series DVD (1960/1964, 3440 mins.; Timeless Media Group). WHAT IT IS: Patrick McGoohan notched one of his first career successes as John Drake, the "Secret Agent" of the British spy series who swung into action not once but twice: first in a half-hour series with crisp, punchy plots, then – after a two-year hiatus – in more dramatically complicated hour-long episodes. All of them have been included in Timeless' 86-episode, complete series box-set. DVD BREAKDOWN: Timeless' DVD offers commentaries and a talk with Catherine McGoohan, Patrick's daughter. The B&W/color episodes are housed on 17 discs, separated into three volumes. AISLE SEAT MERRY BOTTOM LINE: One of the earliest TV spies, John Drake's exploits may not be as well known to today's audiences as 007, but nostalgic viewers and '60s spy buffs should find Timeless' package sufficiently satisfying.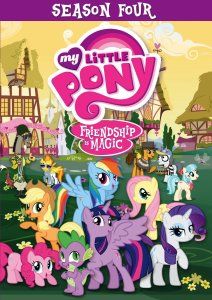 MORE VINTAGE TV ON DVD From Shout Factory: Also worth checking out in time for the holidays are a number of individual season releases from Shout. The Fourth and Final Season of THE MANY LOVES OF DOBIE GILLIS (14 hours, 1962-63) offers more nostalgic '60s comedy with Dwayne Hickman's college Lothario mostly being pushed to the background in favor of plots revolving around Bob Denver's cohort Maynard – a prelude to Denver's subsequent starring vehicle, "Gilligan's Island." Shout's DVD includes the entire final season of the series in a five-disc set…BARNEY MILLER: The Complete Sixth Season (aprx. 9 hours, 1979-80) offers 22 episodes from the Emmy and Peabody-award winning comedy series starring Hal Linden, Max Gail, Ron Glass, Steve Lansberg and Ron Carey. Shout's DVDs are identical to their prior Complete Series counterparts and include full-screen transfers and mono audio on three discs…Robert Wagner and Stefanie Powers returned for the third season of HART TO HART (19 hours, 1981-82), creator Sidney Sheldon's glossy, entertaining mystery-romance that Shout bows on DVD in a six-disc set representing its entire 1981-82 run.
MY LITTLE PONY: FRIENDSHIP IS MAGIC Season 4 DVD (5 hours, 2014; Shout! Factory). WHAT IT IS: "Twilight Sparkle" has upped her game to full Princess status, but still finds the time to hang out with pals Rainbow Dash, Fluttershy, Applejack, Pinkie Pie, Rarity and Spike as they cavort across the kingdom of Equestria. DVD BREAKDOWN: The fourth season of the popular animated series hits DVD from Shout in a four-disc set including all 26 episodes in 16:9 (1.78) colorful widescreen transfers and 5.1 soundtracks. Extras include the 2014 San Diego Comic Con panel and sing-alongs. AISLE SEAT MERRY BOTTOM LINE: Aficionados of "My Little Pony"'s latest animated adventures – and you know who you are – will want to add this newest DVD anthology to their libraries. Giddy up!
---
MORK AND MINDY (Complete Series DVD, 1978-82, CBS) may never be regarded as anything profound, deeply moving, or intensely original in the annals of TV history. This "Happy Days" spin-off (one of many) is, however, a major cultural artifact since it introduced the immense comedic talents of Robin Williams, who first burst upon the scene as the alien from Ork who comes to Earth and moves in with care-free young lady Pam Dawber in Boulder, Colorado.
"Mork"'s first appearance came in an episode of "Happy Days," portions of which are reprised in the hour-long pilot, with Mork meeting up with The Fonz and Laverne in '50s Milwaukee. Several decades later (though there's no mention of the time difference; another sign of how insignificant "Happy Days"' setting ultimately became), Mork returns to Earth, moves in with Dawber's Mindy, and begins what would ultimately become a four-year examination of the day-to-day living of ordinary human beings.
"Mork and Mindy" was a massive hit in its early years, at least until some ill-advised casting changes and story alterations (the show attempted to become more "socially relevant") curtailed what might have been a lengthy series run. As it turned out, though, "Mork and Mindy" still enjoyed a successful tenure on ABC, and with the recent death of Williams, ranks as a vital component to the comedian's legacy. Williams's comedic timing and interplay with Dawber makes for colorful, irresistible escapism, and adequate support is lent by Conrad Janis as Dawber's father and Elizabeth Kerr as her grandmother.
Season 2 clearly shows the program at its apex. Before "Mork and Mindy" in its later years (Jonathan Winters as the couple's son, anyone?), the series was grounded (if you can call it that) in Williams' seemingly-improvised antics and the amiable relationship between Mork and Mindy, who in later episodes takes even more of a back seat to the stylized comedy of its star. You can sense that balance being tilted more heavily in Season 2 than in its first season, but the show still enjoyed its highest ratings during the '79-'80 season.
While things went downhill for the show in Season 3 and especially 4, "Mork" fans will want to add the Complete Series box-set to their libraries. Boasting the complete series – with seasons three and four released here on DVD for the first time – CBS' set also includes a pair of "Happy Days" episodes featuring Mork. The full-screen transfers look better than any Nick at Nite rerun ever has, and the ability to see the episodes in their original full-length versions, minus syndication edits, makes this comprehensive box a must for all Mork maniacs.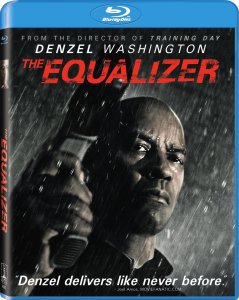 THE EQUALIZER Blu-Ray (**, 132 mins., 2014, R; Sony): An extremely well made but uncomfortable action film shot "the old fashioned way" without any CGI — but also one of the most singularly violent movies I've ever sat through, utterly sadistic and so excessive that it makes any Stallone or Arnold '80s romp look like G-rated Disney fare by comparison.
Denzel Washington is cool and likeable as Robert McCall, the mysterious do-gooder with a secretive past, and he has good chemistry with Chloe Grace Moretz as a young Russian girl being used as a hooker in the early going. Alas, Moretz very quickly disappears — completely — from the film when McCall takes on the Russian mob in a furious array of killings, each one gorier than the last. Missing is a sense of character development and drama, making the film soulless — no matter how effective it may be in what it sets out to do, with Boston location filming that's quite good, and even an occasionally effective bit of scoring here and there.
While there are worse movies I've seen this year, "The Equalizer" – based on the far more restrained and satisfying Edward Woodward '80s TV series – in many ways still represents everything that's wrong with Hollywood today. Does this film need to be this violent? What does it achieve by being this disgusting, especially when McCall uses every power tool in the Home Depot-like hardware chain he works at in dispensing the killers?
Years ago, when Gene Siskel slammed bad movies, he'd say that listening to a certain actor talk about themselves would be more interesting than the junk they were starring in. Despite its box-office success, "The Equalizer" is really beneath an actor like Denzel Washington. He's an intelligent and charismatic star, and to see him reduced to playing a role that makes Bronson's "Death Wish" character seem like a David Mamet creation is sad…but all too telling of where we're at in 2014.
Available December 30th, Sony's "Equalizer" Blu-Ray includes a number of format exclusives including a "Vengeance Mode" with director Antoine Fuqua and Denzel, plus a number of featurettes, a 1080p (2.40) transfer, 5.1 DTS MA sound and a digital copy.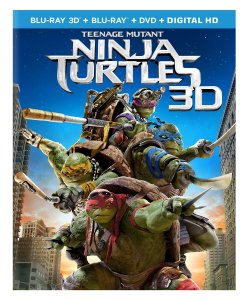 TEENAGE MUTANT NINJA TURTLES 3D Combo Pack (**, 101 mins., 2014, PG-13; Paramount): Big-budget new take on Kevin Eastman and Peter Laird's comic book, which became a pop culture phenomenon when I was in high school thanks to an animated TV series, a trio of live-action movies, action figures and a memorable Nintendo video game in the early '90s. These days, the TMNT are back in popularity among kids of the 21st century, and this slick new, Michael Bay-produced film gives them a cool-looking (if decidedly schizophrenic story-wise) cinematic play yard to fool around in. Sure, the Josh Applebaum-Andre Nemec-Evan Daughtery script is a mess and serves mostly as an outline for a number of well-crafted ILM special effects sequences, wherein the boys try and stop Shredder from devouring New York City and our pizza-loving heroes, who are, as always, aided by reporter April O'Neil (Megan Fox). Jonathan Liebesman's movie was reportedly saddled with all kinds of production issues (likely a reason why the director hasn't been invited back to helm the forthcoming sequel), but the end result is (just about) passable for what it is, and kids ate it up, grossing just under $200 million domestic. Parsamount's 3D Blu-Ray combo pack boasts a dynamic 1080p transfer, Dolby Atmos/Dolby TrueHD soundtrack, featurettes, DVD, standard Blu-Ray and a digital copy.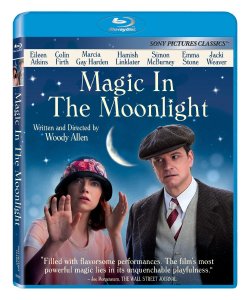 MAGIC IN THE MOONLIGHT Blu-Ray (**½, 97 mins., 2014, PG-13; Sony): Woody Allen's latest is a period piece starring Colin Firth as Stanley Crawford, a master illusionist/skeptic who sets out to disprove the supposed talents of medium Sophie Baker, played by Emma Stone in her first Allen outing. The duo engage in a series of adventures along the French Riviera while falling for one another in a gorgeous looking film – beautifully shot in scope by Darius Khondji – that's mildly engaging but regrettably never really comes to life. Allen's script is neither funny nor endearing, with Firth and Stone trying to inject some charm into what's a regrettably DOA story, no matter how lovely the images happen to be. Arriving this week on Blu-Ray, Sony's release offers a splendid, highly detailed 1080p (2.40) image with 5.1 DTS MA audio, a digital copy, and a pair of behind-the-scenes feaurettes.
THIS IS WHERE I LEAVE YOU Blu-Ray (**½, 103 mins., 2014, R; Warner): Four disparate siblings – Jason Bateman, Tina Fey, Adam Driver and Cory Stoll – return home to sit shiva after the death of their father in Shawn Levy's adaptation of Jonathan Tropper's novel, scripted by the author for the screen. Each character in "This is Where I Leave You" has some kind of (contrived) conflict with their spouse/girlfriend/boyfriend, not to mention emotional baggage (of course) with one another, though the performances go a long way to making the material and its assorted dramatic ups-and-downs appealing. Warner's Blu-Ray, out this week, includes outtakes, deleted/extended scenes, and cast interviews. The 1080p (2.40) transfer and 5.1 DTS MA sound are both fine (the picture offering a decided change of pace for composer Michael Giacchino), with a DVD and digital copy rounding out the release.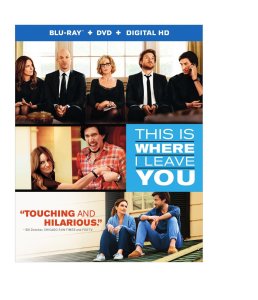 THE SIMPSONS – Season 17 Blu-Ray (481 mins., 2005-06; Fox): Fox continues to catch up with the proper-season release of their long-running animated comedy. Season 17 offers the 2005-06 campaign from the series in high-def, boasting the episodes The Bonfire of the Manatees; The Girl Who Slept Too Little; Milhouse of Sand and Fog; Treehouse of Terror XVI; Marge's Son Poisoning; See Homer Run; Last of the Red Hat Mamas; The Italian Bob; Simpsons Christmas Stories; Hmer's Paternity Coot; We're on the Road to D'ohwhere; My Fair Laddy; The Seemingly Neverending Story; Bart Has Two Mommies; Homer Simpson, This is Your Wife; Million-Dollar Abie; Kiss Kiss Bang Bangalore; The Wettest Stories Ever Told; Girls Just Want to Have Sums; Regarding Margie; The Monkey Suit; and Marge and Homer Turn a Couple Play. Bonus episodes, featurettes, commentaries on every episode, 1080p (1.33) transfers and 5.1 DTS MA soundtracks comprise Fox's double-disc BD set.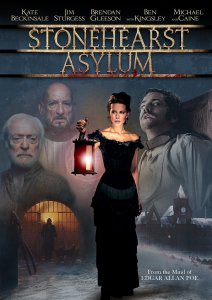 STONEHEARST ASYLUM Blu-Ray (112 mins., 2014, PG-13; Millennium Entertainment): Brad Anderson's weird directorial career – which launched with the indie romantic comedy "Next Stop Wonderland" and has followed an eclectic path with thrillers like "The Call" and "The Machinist" – stops in Edgar Allen Poe territory…sort of…with this thriller involving a mysterious Victorian asylum being presided over by a series of crazies. Jim Sturgess plays a young doctor trying to make sense of it all with the help of a particular patient named Eliza Graves (a top-billed Kate Beckinsale, who doesn't have nearly as much to do as you'd hope) and the asylum's superintendent played by Ben Kingsley. Michael Caine, David Thewlis and Brendan Gleeson lead an excellent cast through a fairly ho-hum, if technically polished, outing scored by John Debney and produced by Mel Gibson. Millennium's Blu includes just a single Making Of featurette with a 1080p transfer and Dolby TrueHD audio.
Lionsgate New Releases: Saturday Night Live veterans Bill Hader and Kristen Wiig try something a little different in THE SKELETON TWINS (93 mins., 2014, R), an indie drama-edy from director/co-writer Craig Johnson that stars Wiig as an unhappily married woman and Hader as her gay brother. Luke Wilson and Ty Burrell co-star in a movie that gives both performers a chance to shine in more substantive work (Hader is especially impressive), though the somewhat uneven script takes a turn towards the depressing in its final act. Lionsgate's Blu-Ray is packed with extras: deleted scenes, featurettes, commentaries, a gag reel, outtakes, a 1080p (2.40) transfer, 5.1 DTS MA audio and a digital copy...GRUMPY CAT'S WORST CHRISTMAS EVER (90 mins., 2014) makes its claim as being one of the worst Christmas TV movies I've ever seen: a painful attempt at taking the adorably frowny furball and building a limp vehicle around her. Aubrey Plaza voices Grumpy in this Lifetime original movie that might be good for undemanding kids – and that's pretty much it. A 16:9 (1.85) transfer and 5.1 Dolby Digital soundtrack comprise Lionsgate's DVD…Rufus Sewell, Colm Meaney and Jennifer Carpenter attempt to inject some life in the tedious, predictable THE DEVIL'S HAND (101 mins., 2014, PG-13), a horror outing about an Amish-like community, the devil's spawn, and six girls who hold the answers to a demonic prophecy. You've seen it all before. Lionsgate's DVD includes a 16:9 (2.40) transfer, 5.1 sound and the trailer, plus an Ultraviolet copy…Available December 23rd are WINGS: SKY FORCE HEROES (84 mins., 2014, PG), the latest entry in the colorfully animated "Planes" knockoff, featuring a digital copy, 16:9 (1.78) transfer, 5.1 Dolby Digital sound, and a recording featurette; 7 ASSASSINS (103 mins., 2014, R), a Hong Kong adventure featuring Eric Tsang, featured here in a 16:9 (2.35) transfer with a digital copy and both Mandarin and English (dubbed) 5.1 audio; and SANATORIUM (89 mins., 2013, R), the latest "After Dark" production, that chronicles what happens when a group of ghost hunters try and capture paranormal evidence in a haunted sanatorium. Lionsgate's DVD includes a 16:9 (1.78) transfer, 5.1 audio and a digital copy.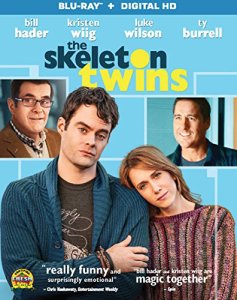 From PBS: My mom has long been a fan of FINDING YOUR ROOTS (10 hours, 2014), a PBS series hosted by Henry Louis Gates, Jr., which looks at the various genealogical backgrounds of varied celebrities. Season 2 includes some fascinating examinations of the ancestral backgrounds of Derek Jeter, Stephen King, Ken Burns, Ben Affleck, Angela Bassett, Alan Dershowitz, Carole King, Sally Field, Tina Fey, George Stehanopoulos and others. Appealingly presented and occasionally quite moving, PBS' Season 2 DVD streets December 16th and includes 16:9 transfers and stereo soundtracks in its three-disc set…RICHARD PRYOR: ICON (60 mins., 2014) examines the often turbulent life and times – along with the comic genius – of the late stand-up comic, offering conversations with comedians he influenced including Tracy Morgan and George Lopez. PBS' DVD of the hour-long documentary is available December 23rd and includes a 16:9 transfer with stereo sound…Series 7 of INSPECTOR LEWIS (aprx. 5 hours, 2014) is now available on Blu-Ray from PBS including three mysteries inspired by Colin Dexter's novels: Entry Wounds, The Lions of Nemea, and Beyond Good & Evil. PBS' Blu-Ray includes the full-length UK versions of the episodes in 1080i HD transfers and stereo audio.
IFC/MPI New Releases: AT THE DEVIL'S DOOR (93 mins., 2013, Not Rated) stars Catalina Sandino Moreno as a real estate agent who gets wrapped up in the past of the mysterious property she's handling. Nicholas McCarthy's film is a slow-burn with a couple of scares but is mostly predictable and certainly takes its time arriving at its destination. IFC's Blu-Ray boasts commentary, deleted scenes, the trailer, a Making Of, 1080p transfer and 5.1 DTS MA audio…Tammin Sursok stars as Allie, a young woman who befriends a pair of Americans in Bangkok in B-director Joel Soisson's blah CAM2CAM (91 mins., 2014, Not Rated), a supposed thriller with a ridiculous twist and indifferent performances. IFC's DVD includes a 16:9 transfer and 5.1 Dolby Digital sound.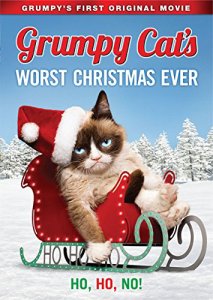 BANSHEE: Season 2 Blu-Ray (511 mins., 2014; HBO): Season two of the Cinemax series from "True Blood" creator Alan Ball returns Antony Starr to the role of Lucas Hood, an ex-con who assumes the role of a small-town sherriff near Amish country. After being questioned by FBI agent Jim Racine (Zelko Ivanek), Lucas' Season 2 adventures continue his relationship with his former love (Ivana Milicevic) in addition to a myriad of cases. Interviews and episode-specific extras are included along with interactive bonus features and a cast/crew "Twitter commentary," Digital HD copies, 1080p transfers, and 5.1 DTS MA sound. Available December 30th.
PRIDE Blu-Ray (120 mins., 2014, R; Sony): Well-acted and entertaining story of a group of gay/lesbian union workers who band together in a small Welsh village to support the Miners Strike that saw most of blue-collar Great Britain out of work in the mid '80s. While initially rebuffed in their efforts, "Pride" focuses on the eventual co-mingling of the two groups, with gentle humor and terrific performances from Bill Nighy, Imelda Staunton, Dominic West, Paddy Considine and Andrew Scott making for an interesting true story colorfully brought to the screen by writer Stephen Beresford and director Matthew Warchus. Available December 23rd, Sony's Blu-Ray includes six deleted/extended scenes and a historical featurette, along with a digital copy, 1080p (2.40) AVC encoded transfer and 5.1 DTS MA audio.
KROLL SHOW Seasons 1 and 2 DVD (418 mins., 2013-14): Comedian Nick Kroll satirizes pop culture and TV in particular in this Comedy Central sketch series. Paramount's DVD includes the complete first and second seasons of the series with 16:9 transfers and stereo soundtracks. Extras include commentaries from the cast and creative team, original music videos, "Kroll Karaoake," "Uncut Armond Trial" and "PubLIZity interview."
From Well Go USA: TRAFFICKERS (111 mins., 2012) is a thriller starring Chang Jung Lim as a black market dealer, trying to go straight, who falls for a girl that requires one last score in the human trafficking market. This South Korean production earned multiple awards in its native country and comes to Blu-Ray next week from Well Go offering a 1080p transfer, DTS MA audio (with English subtitles) and the trailer.
NEXT TIME: More of the latest as we wrap 2014! Until then, don't forget to drop in on the official Aisle Seat Message Boards and direct any emails to our email address. Cheers everyone and Happy Ho Ho Ho to you!