From the Aisle Seat offices here in Rhode Island to you and yours, I'd like to wish everyone around the world a Merry Christmas and a most beneficial New Year ahead. Below you'll find the final disc spins from 2014 including Twilight Time's last batch of the year, assorted new releases and the most recent Warner Archives titles. Remember to join us on the always-open Aisle Seat Message Boards for festive conversations and the latest news, and we'll see you on the other side in 2015!
Twilight Time New Blu-Ray Limited Editions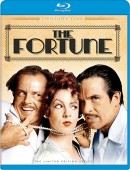 THE FORTUNE (88 mins., 1975, PG). ANDY'S RATING: **½. THE MOVIE: An heiress to a napkin company (Stockard Channing) finds herself mixed up with a couple of hapless con men (Warren Beatty and Jack Nicholson) in this 1920s farce from writer Adrien Joyce (really Carole Eastman of "Five Easy Pieces" fame) and director Mike Nichols. A cinematic curiosity if there ever was one, this 1975 Columbia box-office flop didn't just fade from view immediately upon release – it vanished altogether for decades, seldom making an appearance on TV and never even making it to DVD. For that reason, the movie has had a hard time earning a cult following because it's been so difficult to find it. Twilight Time's Blu-Ray resurrects this notorious commercial failure for a new generation, unearthing a wildly uneven but always watchable period piece, punctuated by slick scope cinematography by John A. Alonzo and an adapted score by David Shire. BLU-RAY BREAKDOWN: TT's BD offers a good looking, well composed 1080p (2.35) presentation from the Sony vaults. The DTS MA 1.0 mono audio is as satisfying as its source material allows, and just a music-and-effects track rounds out the disc. AISLE SEAT BOTTOM LINE: "The Fortune" was, as Julie Kirgo astutely points out in her liner notes, one of many '70s films set in the 1920s and met a similar financial fate as Peter Bogdanovich's "At Long Last Love" among other misfires. It's a strange film that's never as funny as it thinks it's being, and the fallout from its failure impacted many of its cast and crew for years after the fact – Nichols didn't direct another film for seven years, and Eastman's career died off until a brief resurrection in the Nicholson/Bob Rafelson dud "Man Trouble." However, it's not a terrible film by any stretch, and is certainly worth a view for movie buffs, many of whom have never had access to the film at all.
YENTL (133/137 mins., 1983, PG). AISLE SEAT RATING: ***. THE MOVIE: Star/producer/director/co-writer Barbra Streisand's long-gestating pet project, a 1983 adaptation of Isaac Bashevis Singer's story "Yentl, the Yeshiva Boy," remains a film best appreciated by aficionados of the actress. Movingly acted by Streisand – as a Jewish woman whose affection for the Talmud leads her to disguise herself as a man in order to further her studies – as well as Mandy Patinkin and Amy Irving – as a traditional Jewish couple she eventually meets – "Yentl" is atmospheric and sincere. It's also a bit overlong, with Streisand's musical monologues stopping the movie every few minutes, just so she can belt out a dozen songs. At least the music is superb, thanks to a melodious score by Michel Legrand, punctuated by lyrics by the great Alan and Marilyn Bergman. BLU-RAY BREAKDOWN: TT's Blu-Ray offers a gorgeous 1080p (1.66) transfer from MGM's recent HD restoration of the film and its corresponding Director's Cut (which runs four minutes longer than the theatrical version). This is a spectacularly detailed presentation, while on the audio side, the 5.1 and 2.0 DTS MA mixes are constrained, somewhat, by its original Dolby Stereo mix, which favors overpowering vocals. Extras are carried over from the movie's DVD edition, including commentary from Streisand and co-producer Rusty Lemorande; deleted scenes; featurettes; storyboards for Michel Legrand and Alan and Marilyn Bergman's deleted songs; and the trailer. AISLE SEAT BOTTOM LINE: "Yentl" is first and foremost a showcase for "Babs," but it's also a warm and poignant film. Worth it for Streisand fans and Legrand aficionados as well, thanks to his soaring score.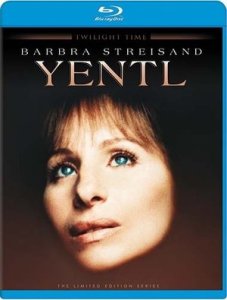 FUNNY LADY (138 mins., 1975, PG). ANDY'S RATING: **. THE MOVIE: One of Barbra Streisand's biggest hits came with the release of the 1968 musical "Funny Girl," the box-office smash that copped a handful of Oscar nominations and a win for Streisand as Best Actress. The Jule Styne-Bob Merrill score, which included such favorites as "People," "Don't Rain on My Parade" and the title song, lent solid support to Barb's quintessential big-screen performance as comedienne Fanny Brice, ranging from high comedy to melodramatic passages in William Wyler's film (with musical numbers handled by Herbert Ross). Despite the film's shortcomings, "Lady" was a lot more fun than its bloated 1975 sequel, "Funny Lady," which found Ross replacing Wyler, Kander & Ebb subbing for Styne & Merill, and James Caan taking over screen time from Omar Sharif, who returned for a few scenes as Brice's first husband. It's a musical worth checking out for Streisand supporters, but others should proceed with caution as the film is a downbeat affair with an unappealing story that rambles on and on. BLU-RAY BREAKDOWN: Another finely detailed (2.35 1080p AVC encoded) transfer licensed through Sony marks Twilight Time's Blu-Ray. Three featurettes, the trailer and a 5.1 DTS MA soundtrack complete the package. AISLE SEAT BOTTOM LINE: I am not the world's biggest Barbra Streisand buff, but I did enjoy "Yentl" a lot more than "Funny Lady." This will undoubtedly still be worth a look for the devoted, though, and Twilight Time's transfer and soundtrack are both exceptionally good.
THE PRIME OF MISS JEAN BRODIE (115 mins., 1969, PG). ANDY'S RATING: ***. THE MOVIE: Maggie Smith earned a well-deserved Oscar for her performance as a British schoolteacher in the 1930s who attempts to tutor her young charges in the passions of life, rebellion and politics. Miss Brodie's relationships with a pair of men – played by Robert Stephens (then Smith's husband) and Gordon Jackson – as well as one of her students (Pamela Franklin, excellent here) ultimately lands her in hot water with Celia Johnson's headmistress. Jay Presson Allen adapted his play – from Muriel Spark's novel – in "The Prime of Miss Jean Brodie," which functions as an ideal arena for Smith and one of her most memorable performances. BLU-RAY BREAKDOWN: Twilight Time's Blu-Ray is highlighted by a generally satisfying 1080p (1.85) transfer and DTS MA 1.0 mono track from the Fox vaults. Extras include a commentary with director Ronald Neame and Franklin, a music/effects track and the trailer. AISLE SEAT BOTTOM LINE: Smith's performance alone is reason to revisit "Miss Jean Brodie," featuring the actress at her prime.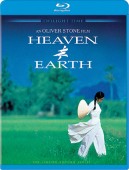 INHERIT THE WIND (127 mins., 1960). AISLE SEAT RATING: ***½. THE MOVIE: Powerhouse performances from Spencer Tracy and Fredric March fuel Stanley Kramer's 1960 adaptation of Jerome Lawrence and Robert E. Lee's celebrated play, which dramatizes the Scopes trial of the 1920s. Tracy is excellent as Henry Drummond (the Clarence Darrow-esque role), a defense attorney for a schoolteacher ("Bewitched"'s first Darren, Dick York) on trial for teaching the theory of evolution. March is likewise superb as Matthew Harrison Brady, built on William Jennings Bryan's lawyer, who presents the state's case in a taut and entertaining film backed by a great supporting cast (Gene Kelly as a reporter, plus Harry Morgan, Claude Akins, Norman Fell and Donna Anderson in other memorable roles). BLU-RAY BREAKDOWN: There's a crisp veneer of detail in MGM's 1080p (1.85) AVC encode licensed here to Twilight Time. A DTS MA 1.0 mono track, isolated music/effects track and the trailer are also included. AISLE SEAT BOTTOM LINE: One of the Golden Age's top courtroom dramas, "Inherit the Wind" is glossy Hollywood entertainment with a message, delivered by one of the era's top casts. Highly recommended.
HEAVEN AND EARTH (142 mins., 1993, R). AISLE SEAT RATING: **. THE MOVIE: Oliver Stone's streak of controversial box-office hits – following the likes of "Platoon," "Wall Street," "Born on the Fourth of July" and "JFK" – came to an abrupt halt with the release of 1993's "Heaven and Earth." A well-meaning drama based on the life of a Vietnamese woman, Le Ly Hayslip (played by Hiep Thi Le), "Heaven and Earth" follows Li from French Colonial Vietnam through the conflict with the Viet Cong and eventually to the United States, after she marries a shell-shocked American soldier (Tommy Lee Jones). Overwrought and bombastic, "Heaven and Earth" remains one of Stone's biggest commercial failures, even with the unique point of view of its female protagonist. BLU-RAY BREAKDOWN: Deleted scenes, commentary by the director, an alternate opening with Kitaro's score, the trailer, a 1080p (2.40) transfer and 5.1 DTS MA sound comprise Twilight Time's robust Blu-Ray offering. AISLE SEAT BOTTOM LINE: The completion of Stone's unofficial "Vietnam trilogy," "Heaven and Earth" lacks the power of both "Platoon" and "Born on the Fourth of July," and opened in limited release in Christmas 1993, hoping to build off critical word of mouth. When the latter never appeared, the picture left theaters quickly after grossing a paltry $5 million. The film has some good performances and individual scenes, but is let down by a messy script – credited to Stone – that jumps around too frequently for its own good.
---
Returning to the Criterion Collection for the first time since the laserdisc era is Sydney Pollack's TOOTSIE (***½, 116 mins., 1982, PG), a huge box-office smash and multiple Oscar nominee with Dustin Hoffman as a down-on-his-luck New York actor who dresses up as a woman in order to score employment…which he promptly does on a network soap opera opposite gorgeous Jessica Lange (Oscar winner for Best Supporting Actress), whom he subsequently falls in love with.
Winning performances from Hoffman, Lange, Charles Durning, Teri Garr and an uncredited Bill Murray (as Hoffman's roommate) are complimented by a superb script (credited to Larry Gelbart and Murray Schisgal, with an unbilled assist from Elaine May), fine cinematography by Owen Roizman, and a pleasant Dave Grusin score. The film may be dated in some respects – and certainly seems to have ushered in the era of cinematic montages, as accompanied by Stephen Bishop's classic soft-rock ballad "It Might Be You" – but "Tootsie" remains one of the '80s top comedies for its warm and believable characterizations.
Criterion's Blu-Ray offers a brand-new 4K restoration of the movie's 2.40 scope framing, and looks exceptionally crisp and detailed as you'd expect. Extras include a vintage Sydney Pollack commentary, Gene Shalit interview with "Dorothy Michaels," the 1982 Making Of and 2007 DVD doc "A Better Man," which includes then-recent interviews with Pollack and Hoffman, as well as a generous mix of older interviews and Hoffman's original screen test. Deleted scenes are also on-hand plus a new interview with Hoffman and comedy writer Phil Rosenthal plus trailers. Strongly recommended!
Also New & Upcoming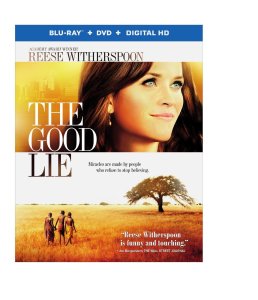 THE GOOD LIE Blu-Ray Combo Pack (***, 110 mins., 2014, PG-13; Warner): A group of young people from a civil-war torn Sudan trek across their country searching for refuge in Philippe Falardeau's vivid portrait of the Sudanese "Lost Boys." Their eventual journey to the United States, where they are assisted by Reese Witherspoon's social worker, is inspirational without being heavy-handed, while its early portions, set in the ravaged African country, are heartbreaking – a potent mix augmented by excellent performances by the adult actors who inhabit the principal "Lost Boy" roles (Arnold Oceng, Ger Duany, Emmanuel Jal) and a fine script by Margaret Nagel. Warner's Blu-Ray/DVD combo pack, out this week, includes deleted scenes and a look at the production of the film. The 1080p (1.85) AVC encoded transfer is exceptional and the 5.1 DTS MA sound strongly mixed.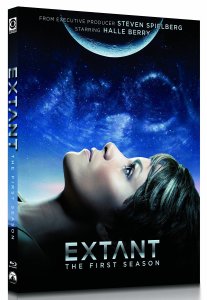 EXTANT – Season 1 Blu-Ray (9 hours, 2014; CBS). WHAT IT IS: Steven Spielberg produced this follow-up genre series for CBS in the wake of the successful (albeit artistically disappointing) "Under the Dome." "Extant" stars Halle Berry as an astronaut who returns from her 13-month solo mission on the space station pregnant, while her scientist husband (Goran Visnjic) created a robot-child back on Earth. Shades of "A.I." work themselves into this sci-fi/fantasy hodgepodge that recalls numerous other projects, but the bigger issue is the show's extremely sluggish pace. BLU-RAY BREAKDOWN: CBS' Season 1 set includes a slew of behind the scenes featurettes, deleted scenes, gag reel, interviews and VFX segments. The 1080p transfers and 5.1 DTS MA soundtracks are all top notch. AISLE SEAT BOTTOM LINE: Though produced with the look of quality and backed by a solid cast, "Extant" is one of those unsurprising shows that you can fast-forward through and miss little in the process. It's a slow-going ride, though interested viewers can at least take the plunge knowing a Season 2 is on the way for next summer.

Warner Archives New Releases
A trio of comedy favorites from the '80s and '90s debut in enhanced 16:9 widescreen transfers for the first time on DVD.
THE MAN WITH TWO BRAINS (***, 90 mins., 1983, R) was released in the midst of Steve Martin's collaborations with director Carl Reiner, and stars Martin as Dr. Michael Hfuhruhurr, who loses his beloved wife and then tries to bring her back – in the guise of his new spouse, a gorgeous but icy cold vixen played by Kathleen Turner. David Warner co-stars in a generally funny bit of comic lunacy written by Martin, Reiner and George Gipe, who worked together on "Dead Men Don't Wear Plaid" the previous year. Warner's new 16:9 (1.85) transfer is miles ahead of their prior, 4:3 DVD effort with mono audio.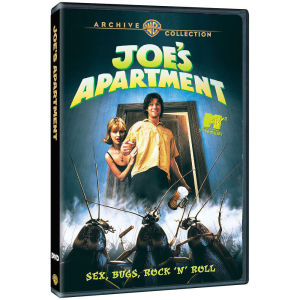 Not as satisfying was MY BLUE HEAVEN (**, 96 mins., 1990, PG-13), with Martin miscalculating his performance as Vinnie Antonelli, a mob informant who makes life difficult for FBI agent Barney Coopersmith (Rick Moranis) after he enters Witness Protection. "My Blue Heaven" had some big names attached to it: director Hebert Ross had just directed "Steel Magnolias" and previously worked with Martin on "Pennies From Heaven," while writer Nora Ephron's "When Harry Met Sally" was one of its era's top box-office comedy hits. Unfortunately, something just didn't connect with the finished product, starting with Martin's grating performance and extending through a labored farce that's seldom funny. At least Warner's 16:9 (1.85) DVD is a big improvement over the label's prior, 4:3 full-frame retail release.
Finally, worth a few chuckles – and also making its widescreen debut – is JOE'S APARTMENT (**½, 80 mins., 1996, PG-13), the feature extension of an MTV short by its writer-director, John Payson. Jerry O'Connell stars as an Iowa transplant who meets a group of free-wheeling, hard-partying cockroaches after moving into his New York City apartment. Several amusing sequences can't really shake off the bizarreness of the central concept, but at least the movie doesn't overstay its welcome. Warner's DVD includes a 2.0 stereo soundtrack and a new 16:9 (1.85) transfer.
---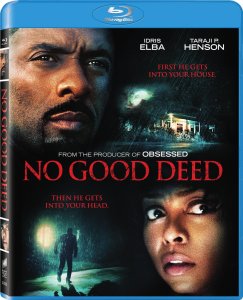 Also New & Noteworthy
NO GOOD DEED Blu-Ray (**, 84 mins., 2014, PG-13; Sony): Surprise box-office hit from last fall finds an escaped convict (Idris Elba) with a mysterious agenda holding housewife Taraji P. Henson and her kids hostage in their Atlanta home. Aimee Lagos' script and Sam Miller's direction are pretty much by-the-numbers, as is "No Good Dead" despite a pair of convincing performances in Elba and Henson, who carry the film through to its big "twist" ending, heavily promoted in the picture's theatrical run. As it turns out, the big revelation isn't all that surprising, and doesn't add nearly as much to the picture as the hype would lead one to believe. Sony's Blu-Ray is a good-looking "Mastered in 4K" affair, offering a crisp and detailed 1080p (2.40) presentation with 5.1 DTS MA audio. Extras include two format-exclusive featurettes, the featurette "Making a Thriller" and a digital Ultraviolet copy.
REACH ME Blu-Ray (*½, 92 mins., 2014, PG-13; Millennium Entertainment): A motivational self-help book authored by the reclusive Tom Berenger goes "viral" and connects with a handful of characters with various issues – be it troubled cops, aspiring actresses, talk show hosts and political bloggers. Writer-director John Herzfield assembled quite a cast for "Reach Me," from Sylvester Stallone to Cary Elwes, Kelsey Grammer, Thomas Jane, Kyra Sedgwick and Danny Aiello, but this is a severely silly 90-minute piece that's all over the place tonally. Millennium's Blu-Ray includes a straight Dolby TrueHD soundtrack and 1080p AVC encoded transfer with no extras.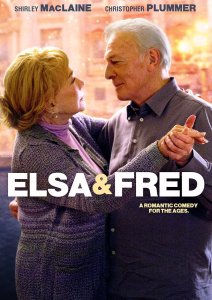 ELSA & FRED Blu-Ray (**½, 97 mins., 2014, PG-13; Millennium Entertainment): Sparks fly when an elderly man (Christopher Plummer) meets one of his neighbors (Shirley MacLaine) in the apartment he's just moved into at the behest of his concerned daughter (Marcia Gay Harden). Michael Radford's movie is entertainingly performed by MacLaine and Plummer, and boasts an excellent supporting cast with Scott Bakula and Chris Noth adding some credibility to the sincere, if predictable, story. Millennium's Blu-Ray offers a Making Of featurette, 1080p transfer and Dolby TrueHD audio.
Coming Soon
HORNS Blu-Ray (**, 120 mins., 2014, R; Anchor Bay): Alexandre Aja's latest adapts Joe Hill's (Stephen King's son) novel about a young man (Daniel Radcliffe), suspected for being involved in the death of his girlfriend (Juno Temple), who grows horns and gains supernatural powers which he uses to hunt for her killers. Aja's "Horns" has some striking scenes and a good performance from Radcliffe anchoring the film down, but Keith Bunn's script is all over the place, veering from comedy to straight-out horror and never settles into a comfortable groove. Anchor Bay's Blu-Ray, out January 6th, includes a Making Of, 1080p (2.39) transfer and 5.1 DTS MA soundtrack.
THE GUEST Blu-Ray Combo Pack (101 mins., 2014, R; Universal): Dan Stevens from "Downton Abbey" takes a change of pace role in Adam Wingard's thriller about a military veteran who worms his way into the family of a deceased soldier he supposedly served with. Taking up residence in the family's home, Stevens' Dan Stevens isn't what he appears to be (naturally), raising the suspicions of daughter Maika Monroe while the body count starts to rise. "The Guest" is an entertaining mesh of a Carpenter-esque horror film with "The Bourne Identity," and is slickly packaged by Wingard and writer Simon Barrett. Universal's Blu-Ray, out January 6th, includes deleted scenes, commentary, a Q&A with Stevens, 1080p transfer, 5.1 DTS MA sound, a DVD and digital copy.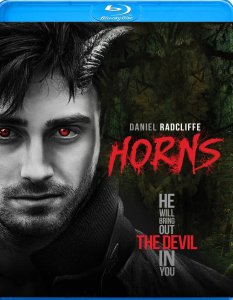 BLACK SAILS – Season 1 Blu-Ray (2014; Starz/Anchor Bay): Impressively mounted pirate series, a precursor to "Treasure Island" and broadcast on Starz in the U.S., is unfortunately bogged by a notable lack of excitement. Set in the Caribbean circa 1715, the British colony of New Providence Island is home to an assortment of motley folks, from Toby Stephens' Captain Flint to his new shipmate John Silver (Luke Arnold), who has an agenda of his own. Though well produced, "Black Sails" meanders along for too much of its Season 1 run, with things picking up (too) late in the game. Starz's attractive Blu-Ray set boasts 1080p transfers, digital copies and a nice array of extras including a handful of Making Of featurettes.
HBO New Releases: Coming January 6th, Season 3 of GIRLS (360 mins., 2014) finds Lena Dunham's Hanna trying to navigate the waters of commitment with boyfriend Adam (Adam Driver), but of course her own personal hang-ups, insecurities and pressure at her writing job get in the way. Alison Williams, Jemma Kirke, Zosia Mamet and Alex Karpovsky return in this third season of the polarizing HBO series, which the studio has released on Blu featuring deleted/extended scenes, a gag reel, six audio commentaries, Inside the Episodes featurettes, 1080p transfers and 5.1 DTS MA soundtracks plus a digital Ultraviolet copy. Also new on January 6th from HBO is the First Season of LOOKING (240 mins., 2014), a series that profiles the relationships of gay men in San Francisco, from Jonathan Groff's game designer to Frankie J. Alvarez's aspiring artist and Murray Bartlett's older, not necessarily wiser, middle-aged waiter. HBO's Blu-Ray includes the first season of "Looking" on two discs with 1080p transfers, DTS MA sound, a Digital HD copy and six audio commentaries with the cast and crew.
Coming From Lionsgate: The sad existence of Brittany Murphy gets a formulaic treatment in the Lifetime movie THE BRITTANY MURPHY STORY (90 mins., 2014), though Amanda Fuller gives her all as the talented actress who couldn't shake free from the perils of Hollywood's fast lane. Sherilyn Fenn co-stars as Murphy's mother in the 90-minute TV film available December 30th on DVD from Lionsgate. The disc includes a 16:9 transfer, 5.1 audio and a digital copy.
NEXT TIME: 2015 kicks off with Shout's fabulous January line-up including CAPRICORN ONE, THE BOYS FROM BRAZIL, ON GOLDEN POND and more! Until then, don't forget to drop in on the official Aisle Seat Message Boards and direct any emails to our email address. A Merry Christmas and a Happy New Year to all!