One of the most beautifully shot films of its era, FAR FROM THE MADDING CROWD (***½, 171 mins., 1967) is a leisurely, yet richly told, adaptation of Thomas Hardy's novel that follows Bathsheba Everdene, a feisty young woman (Julie Christie) who inherits her uncle's farm and subsequently navigates between a trio of suitors in rural, southwest England.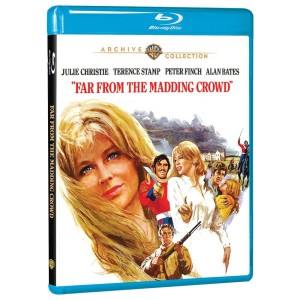 John Schlesinger's film, co-financed by MGM, was a box-office bust upon its initial American release, which is a shame: this is an absorbing period drama with each shot lovingly framed by cinematographer Nicolas Roeg and eloquently scored by Richard Rodney Bennett. Christie is superb as Bathsheba, even if Frederic Raphael's script never really gets into the character's head in terms of her motivations and feelings. The supporting male cast is equally strong: Terence Stamp is simultaneously magnetic and creepy as the soldier who wins his way into her heart; Peter Finch is equally effective as the rich landowner who covets her; and Alan Bates is excellent as the kind-hearted shepherd whose patience eventually pays off.
I recall seeing "Far From the Madding Crowd" years ago, but appreciated it much more this time around, finding it far more appealing than David Lean's bloated romantic drama "Ryan's Daughter," which has similarly impressive widescreen cinematography but a less engaging story. Even if the nearly three-hour film is a slow-burn – a melancholy romance like Hardy's "Tess" but with a far happier ending – this is precisely the kind of big-screen production Blu-Ray was made for, with the format enhancing the picture's pleasures at every turn.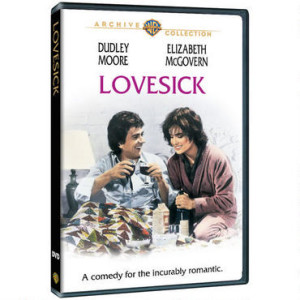 Warner's Archive Blu looks quite good although it appears to have been derived from a somewhat faded source. On the audio side, the 5.1 DTS MA audio is essentially a mono all the way through with little separation, so fans of the picture may want to hold off for the upcoming BFI Blu-Ray restoration, which is supposed to offer a new transfer supervised by Nicolas Roeg. Extras include a trailer and a hilarious vintage behind-the-scenes featurette offering Christie touring the local shooting locales with words like "mod" used by the narrator.
Also new from the Archive: Ty Hardin returns as BRONCO Layne in the second season of the early TV western, with the "Texas Twister" running into Cole Younger (Richard Coogan), Jesse James (James Coburn), Billy the Kid (Stephen Joyce) and Pat Garrett (Rhodes Reason) along the way. Adam West, Alan Hale, Yvonne Craig, Mary Tyler Moore and Joel Grey are among the guest stars in the 20-episode second season of "Bronco," presented by the Archive on 5 DVDs…One of many Dudley Moore '80s comedies, LOVESICK (95 mins., 1983, PG) at least has the distinction of having been written and directed by Marshall Brickman (Woody Allen's "Annie Hall" collaborator) and beautifully scored by Philippe Sarde. It's a silly outing wherein Moore's shrink falls for one of his patients (Elizabeth McGovern) and receives advice from Sigmund Freud (Alec Guinness), but the cast – which also includes Alan King, John Huston, Ron Silver, Wallace Shawn and David Strathairn – makes it worthwhile. Warner's Archive DVD includes a 16:9 (1.85) transfer, surpassing the prior retail DVD which was framed in 1.33 full-screen, though the source materials do not appear to have been remastered at all. The last shot – matched with Sarde's score – is glorious, however.
---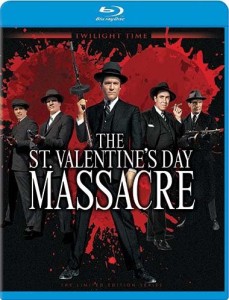 February Blu-Ray Releases From Twilight Time
THE ST. VALENTINE'S DAY MASSACRE (100 mins., 1967). THE MOVIE: A highly entertaining Prohibition gangster saga that dramatizes the days leading up to Al Capone's brutal slaughter of the Moran gang, his rivals from the North Side of Chicago. Jason Robards might have been down on the list of casting choices to play Capone (Orson Welles was the first choice but was vetoed by Fox), but he's quite good as the infamous gangster, and a variety of character actors mix with up-and-comers like George Segal, Bruce Dern and a quick cameo from Jack Nicholson rounding out the rest of the cast. This is probably director Roger Corman's strongest cinematic work outside the AIP Poe pics, capably shot in Panavision and narrated in a no-nonsense manner by Paul Frees. BLU-RAY EXTRAS: Twilight Time's release includes a brief interview with Corman, who disliked working in what he believed was the excessive nature of the studio system, along with the trailer, Fox Movietone newsreel, and an isolated score track – though there's scant original music in the Lionel Newman-conducted score. TECH SPECS: The 1080p (2.35) transfer is generally excellent, and DTS MA 1.0 mono audio is it for language options. AISLE SEAT BOTTOM LINE: A no-nonsense, rare Corman studio outing highly recommended for genre enthusiasts.
TO SIR, WITH LOVE (105 mins., 1967). THE MOVIE: Bestselling author James Clavell adapted E.R. Braithwaite's novel about a teacher (Sidney Poitier) who reluctantly takes the reigns of a tough class in London's East End, where he tries to inspire his students by literally throwing their books away. One of the defining films in the "inspirational teacher" genre, "To Sir, With Love" offers "mod" fashions – as embodied by Poitier's students, including Lulu, who croons the title song – but is, at its heart, a straightforward and still-relevant story of how one man uses his own background to break barriers and reach his pupils. Poitier is magnificent here, and if you can see through the dated surface exterior, you'll find Clavell's film to be just as contemporary as ever. BLU-RAY EXTRAS: An isolated score track of Ron Granier's music; commentaries by co-star Judy Geeson along with TT's Nick Redman and Julie Kirgo, plus another commentary with Braithwaite and author/teacher Salome Thomas El; featurettes on the author, Lulu, "Miniskirts, Blue Jeans and Pop Music"; "To Sidney With Love"; "Principal El: He Chose to Stay" and the trailer comprise a robust supplemental section. The 1080p (1.85) Sony-licensed transfer has an appreciable amount of detail and DTS MA 1.0 mono audio is as crisp as the source material allows. AISLE SEAT BOTTOM LINE: Entertaining, inspiring and occasionally poignant, "To Sir, With Love" is a marvelous and enduring film. Highly recommended.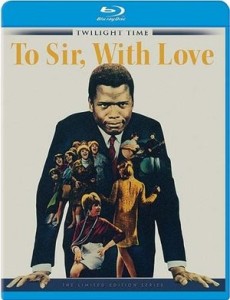 LOVE AND DEATH (85 mins., 1975, PG). THE MOVIE: Woody Allen's sixth film as director – and last prior to "Annie Hall" – is a bit of an uneven farce set in the Napoleonic Wars, wherein Allen's Boris becomes a reluctant war hero and scales the political ranks thanks to his nutty wife Sonja (Diane Keaton). Comedy of both the high and low-brow mark "Love and Death," which sends up period pieces, Russian authors, and Ingmar Bergman in a gorgeously shot picture thanks to ace cinematographer Ghislain Cloquet. BLU-RAY SPECS: Similar to TT's prior Allen Blu-Rays, "Love and Death" includes an isolated music-and-effects track, the trailer, an attractive 1080p (1.85) transfer and 1.0 DTS MA audio. AISLE SEAT BOTTOM LINE: Not my favorite Allen film of the '70s, there are still numerous admirers of "Love and Death" who ought to be perfectly satisfied with Twilight Time's Blu-Ray edition, which offers an expected enhancement in detail and color over the out-of-print MGM DVD.
LENNY (111 mins., 1974, R). THE MOVIE: Bob Fosse's gritty portrait of comic Lenny Bruce embraces a documentary approach in remembering his life following his fatal drug overdose. Dustin Hoffman is remarkable in a unanimously praised turn as Bruce, with Valerie Perrine as the stripper who becomes his wife. Bruce Surtrees' B&W cinematography heightens this uncompromising character portrait, scripted by Julian Barry from his play. BLU-RAY SPECS: A commentary from Nick Redman and Julie Kirgo discusses Bruce's life and how Fosse captured it on-screen, with the trailer and an isolated score track of Ralph Burns' soundtrack rounding out the extras. The MGM licensed 1080p (1.85) transfer is crisply rendered, as is the 1.0 DTS MA mono audio. AISLE SEAT BOTTOM LINE: "Lenny" isn't an easy view and wasn't intended to be. It captures the brilliance of Bruce as well as his personal turmoil in a way that only Fosse could, though it's worthwhile viewing for Hoffman's performance alone.
STORMY WEATHER (78 mins., 1943). THE MOVIE: Early '40s "Black Musical Revue" offers an enormous amount of talent – Lena Horne, Bill Robinson, Cab Calloway, Fats Waller and others – in a Fox production boosted by tremendous musical numbers, including "Ain't Misbehavin'" and Miss Horne belting out the title track. BLU-RAY SPECS: Dr. Todd Boyd, a USC professor, puts "Stormy Weather" into the proper social context as well as discusses its cinematic importance. An isolated score track is also included along with a detailed 1080p (1.37) B&W transfer and mono sound. AISLE SEAT BOTTOM LINE: Recommended especially for musical aficionados, "Stormy Weather" is a vital document of African-American entertainers in the 1940s. Even if they were segregated here into their own picture, it's a curio with some toe-tapping moments that's been nicely preserved on Blu-Ray by Twilight Time – available (as always) in a 3000 copy limited run through Screen Archives.
---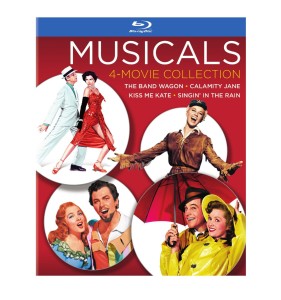 Warner Home Video New Releases
MUSICALS 4-MOVIE COLLECTION Blu-Ray (Warner). THE MOVIES: Nifty four-disc compilation offers the Blu-Ray format debuts of Vincente Minnelli's top-notch 1953 MGM "backstage" musical "The Band Wagon" starring Fred Astaire; MGM's 1953 production of Cole Porter's "Kiss Me Kate" with Howard Keel and Kathryn Grayson; the bland, if inoffensive, Doris Day Warner Bros. vehicle "Calamity Jane" (1953) also co-starring Keel, with breezy songs by Sammy Fain and Paul Francis Webster; and a reprisal of the already-available Blu-Ray of "Singin' in the Rain" (1952). Of primary interest for musical buffs are the HD premieres of "The Band Wagon," with its crackerjack Howard Dietz-Arthur Schwartz songs ("That's Entertainment," "Dancing in the Dark"), and "Kiss Me Kate"'s first home video appearance in its native 3D format. BLU-RAY SPECS: AVC encoded 1080p transfers are on-tap across the board, with "The Band Wagon" and "Singin' in the Rain" presented in 1.33 and "Kiss Me Kate" and "Calamity Jane" in 1.78. The presentations are sparkling generally for all, and "Kiss Me Kate"'s 3D transfer is exceptional in its clarity and depth-of-field detail. 5.1 DTS MA stereo tracks/remixes are also on-hand for all titles save "Calamity Jane," which is presented in 1.0 DTS MA mono. Extras include commentary by Liza Minnelli and Michael Feinstein on "The Band Wagon" along with a DVD Making Of, vintage doc "The Men Who Made the Movies: Vincente Minnelli" and more; premiere and awards newsreels, the trailer and bonus shorts on "Calamity Jane"; Ann Miller hosts "Cole Porter in Hollywood: Too Darn Hot," a vintage doc short, the trailer and other extras on "Kiss Me Kate"; and all the archival bonuses from "Singin' in the Rain"'s prior single-disc Blu-Ray. AISLE SEAT BOTTOM LINE: Reasonably priced, this is an attractive purchase for musical lovers, though you'll need a 3D set-up, obviously, to take the most advantage of "Kiss Me Kate"'s spectacular stereophonic presentation.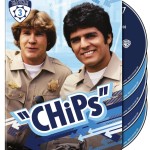 New TV on DVD from Warner: Newly available on DVD, Warner brings home the complete Third Season of LONGMIRE (441 mins., 2014), the cult cable series starring Robert Taylor as Sheriff Walt Longmire, here having to defend pal Henry (Lou Diamond Phillips ) from going to prison while deputy Vic (Katee Sackhoff) has to deal with a stalker from her past. One featurette, "Longmire: The Ghost in the Storm," is included as an extra feature in Warner's double-disc DVD set, now available with 16:9 (1.85) transfers and 5.1 Dolby Digital soundtracks…CHiPS fans can at last rejoice now that Season 3 of the hit NBC series has found its way onto DVD. This '79-'80 season finds the adventures of Ponch and Jon at their prime, with classic episodes like "Roller Disco" Parts 1 and 2 (guest starring Leif Garrett), the hilarious "Valley Go Home!", the powerful two-part "Drive, Lady, Drive" and holiday-themed "Christmas Watch." Warner's five-disc set includes colorful 4:3 transfers and mono soundtracks.
---
EXTERMINATORS OF THE YEAR 3000 Blu-Ray (103 mins., 1983; Shout! Factory): With the highly anticipated "Mad Max: Fury Road" coming our way in just a few months, various labels are scraping the bottom of the post-apocalyptic barrel for Blu-Ray releases to tie in with George Miller's upcoming sequel. Case in point is this dull, amateurish Italian import wherein warring survivors try to get their hands on water, with the occasional automobile tussle ensuing between ticked off gangs. Robert Iannucci stars and contributes a commentary track in Shout's Blu-Ray of "Exterminators of the Year 3000," which loves at a snail's pace and would've been far more entertaining with a MST3K commentary applied to it. The disc's 1080p (1.85) transfer has been doused with noise-reduction filtering, though at least the limp DTS MA mono soundtrack appears faithful to its source. Other extras include an interview with Iannucci, TV spots and what appears to be an "editorially recreated" trailer. Suffice to say, there are entertainingly bad "Mad Max" knockoffs from Italy, and then there's this one – steer clear.
Also new this week from Shout is a Double Feature Blu-Ray of BLACULA and SCREAM BLACULA SCREAM (1972-73), the American-International Blaxpolitation favorites starring William Marshall as Prince Mamuwalde, once part of African royalty before he was turned into a vampire by Dracula himself. The original "Blacula" is decent fun but "Scream Blacula Scream" has a bit more energy thanks to a voodoo subplot, not to mention the presence of Pam Grier as a cult leader who takes on Marshall's Soul Brother of the Night. Commentary by author David F. Walker, an interview with the sequel's star, Richard Lawson, trailers, 1080p (1.85) transfers and DTS MA mono soundtracks comprise the single-disc Blu-Ray package.
TV on DVD from Shout! Factory: One of the more entertaining early Nickelodeon series, HEY DUDE: THE COMPLETE SERIES (1989-91, Shout! Factory) chronicles the adventures at the Bar None Ranch, where the teenage staff is constantly getting into trouble, much to the chagrin of owner Mr. Ernst (David Brisbin). All 65 episodes from the series finally make their way onto DVD for the first time in one package courtesy of Shout's 25-hour box-set, which will be a Walmart exclusive when it streets on March 10th. A new interview with star Christine Taylor is also included with the show having been mastered from the best-available sources at Viacom.
Coming March 10th from Timeless Media Group on DVD is another remastered Gerry Anderson box-set: the complete series of FIREBALL XL5 (1000 mins.), the early '60s black-and-white sci-fi outing that followed the adventures of the World Space Patrol. All 39 episodes are on-hand plus commentaries on episodes "The Doomed Planet" and "Space City Special"; a featurette, "The Noble Art of Fireball XL5″; a printable publicity brochure; and another never-before-seen interview with Anderson. Also upcoming from Timeless is SHANE: The Complete Series (867 mins., 1966), a short-lived western with David Carradine as the quiet, mysterious, reluctant gunslinger. Jill Ireland co-starred in the program, which comes to DVD also on March 10th in a three-disc set from Timeless in association with CBS…Available this week, HILL STREET BLUES: Season 4 (17 hours, 1983-84) includes all 22 episodes from the prime of Stephen Bochco's groundbreaking NBC police drama. Earning 14 Emmy nominations, the fourth season of "HSB" rolls onto DVD in a multi-disc set sporting uncut 4:3 transfers and mono sound…Finally, Seasons 3, 4 and 5 of PEE-WEE'S PLAYHOUSE (aprx. 10 hours, 1986-89) land on DVD in a Special Edition from Shout. Perfectly priced for those who didn't indulge in the label's superlative Complete Series set (check the Archives for a full review), this DVD edition includes brand-new cast/crew interviews and remastered 4:3 transfers of the CBS cult classic.
---
DA VINCI'S DEMONS – The Complete Second Season (548 mins., 2015; Anchor Bay): Tom Riley returns as Leonardo Da Vinci in this offbeat and entertaining series, undoubtedly inspired by the success of "The Borgias," "Game of Thrones" and other recent, "sexed up" pseudo-historical series. Here, producer David S. Goyer's take on Da Vinci's life and times finds the genius trying to defend Florence from Roman forces while searching for the Book of Leaves and his mother's secret past. After a bit of a rocky start, "Da Vinci's Demons" has settled into a satisfying brew of the fantastic with historical revisionism applied, and Anchor Bay's Season 2 Blu-Ray box-set is on-par with its predecessor. Available this week, the package offers top notch 1080p transfers, Dolby TrueHD soundtracks and extras including a Season 1 recap and behind-the-scenes featurettes.
OUTLANDER: Season 1, Volume 1 Blu-Ray (459 mins., 2014; Sony): Diana Gabaldon's best-selling book about a British nurse, Claire Randall, who improbably is whisked back in time to 1743 Scotland – where she's forced to be married to a rogue-ish Highlander – makes for an irresistible Starz series. Sony's Blu-Ray offers the first section of eight episodes from the show, following Randall's unlikely journey and her relationship in both her present – with her husband in post-WWII England – as well as the war-torn, Scottish countryside of centuries past. Beautifully filmed, "Outlander" includes exceptionally detailed 1080p (1.78) Blu-Ray transfers with 5.1 DTS MA sound, two featurettes, and a handful of BD format exclusives: 21 deleted scenes, producer Ronald D. Moore touring the sets, and more behind-the-scenes materials. A digital copy is also included.
Coming on March 10th from Sony is THE RED TENT (176 mins., 2014), the lavish Lifetime mini-series that looks at the events of the Old Testament through the eyes of Dinah (Rebecca Ferguson), the daughter of Leah (Minnie Driver) and Jacob (Iain Glen). Morena Beccarin and Debra Winger co-star in this impressively mounted production scripted by Anne Meredith and Elizabeth Chandler, coming to DVD next week in a 16:9 (1.78) transfer with 5.1 Dolby Digital sound.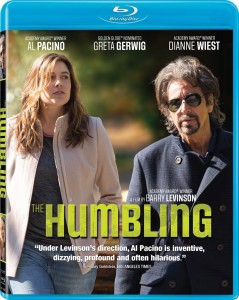 THE HUMBLING Blu-Ray (107 mins., 2014, R; Millennium): A sad, "how the mighty have fallen" misfire from director Barry Levinson wastes a fading Al Pacino as a struggling stage actor who strikes up a relationship with a young lesbian (Greta Gerwig) who's been a fan of his since childhood. Buck Henry and Michal Zebede adapted Philip Roth's novel, which turns into a mess under Levinson's guidance, with zero chemistry between Pacino and Gerwig and a strong supporting cast (Charles Grodin, Dylan Baker, Dan Hedaya, Dianne Weist and Kyra Sedgwick among others) left similarly floundering. Millennium's Blu-Ray boasts a 1080p transfer and Dolby TrueHD 5.1 soundtrack plus a featurette.
THE BETTER ANGELS DVD (95 mins., 2015, PG; Anchor Bay): Jason Clarke, Diane Kruger and Wes Bentley star in this Terrence Malick-produced account of the early childhood of Abraham Lincoln. Beautifully shot in black-and-white by Matthew J. Lloyd, A.J. Edwards' film aspires for Malickian poetry but infuses it, at least, with a bit more humanity. Anchor Bay's DVD boasts a nicely mastered 16:9 transfer and 5.1 Dolby Digital sound.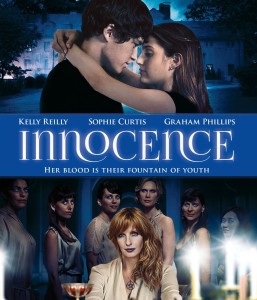 ZOMBIEWORLD DVD (100 mins., 201, Not Rated; RLJ): Dread Central produced this slickly packaged zombie anthology (directed by a dozen filmmakers) featuring the usual premise of survivors trying to make their way across the undead plain to a safety they're not even sure exists. What's curious, though, is that this anthology entry – sold as a straight horror outing on the packaging – is really an off-the-wall, at-times comedic production, filled with ample gore but a more lightweight sensibility than fans might expect. RLJ's DVD, now available, includes a bonus short film, 16:9 transfer and 5.1 Dolby Digital sound.
Cinedigm New Releases: Hlary Brougher's INNOCENCE (94 mins., 2014, PG-13) offers a decent amount of thrills – considering its genre – as a young girl finds out the teachers at her new Manhattan prep school hold a deadly secret. Competently executed, "Innocence" premieres on Blu-Ray this week in a no-frills release from Cinedigm offering a 1080p transfer and DTS MA sound…Vinnie Jones and Michael Madsen star in DIAMOND HEIST (94 mins., 2012, Not Rated), a direct-to-vid thriller from directors Robert Koltai and Eva Gardos. Cinedigm's DVD offers a 16:9 transfer and 5.1 Dolby Digital sound…Coming March 10th, QUE LA VIDA ME ROBO (925 mins., 2014) offers four discs – over 15 hours – of telenovela entertainment for Spanish speaking viewers. Cinedigm's set includes 16:9 transfers and 2.0 Dolby Digital soundtracks…The packaging of LISTEN UP PHILIP – evoking romance novels of the '60s and '70s – is the most interesting thing about this otherwise one-note indie that follows a tempestuous author (Jason Schwartzman) awaiting the publication of his second novel, and his relationship with equally unlikeable girlfriend Elisabeth Moss. Grating stuff you've got to be in a seriously patient mood to appreciate. Cinedigm's DVD offers deleted scenes, commentary from director Alex Ross Perry, featurettes, a 16:9 transfer and 5.1 Dolby Digital sound…REMOTE AREA MEDICAL (80 mins., 2013) documents a three-day medical clinic held at Tennessee's Bristol Motor Speedway. Cinedigm's DVD offers bonus short films, deleted scenes, the trailer, a 16:9 transfer and 5.1 Dolby Digital sound.
The Cesar-award winning French film WOLFY: THE INCREDIBLE SECRET (80 mins., 2013) bows on DVD March 17th, featuring English audio only (5.1) and a 16:9 transfer, while YU-GI-OH! COLLECTION: VOLUME 1 (2004-10, aprx. 4 hours) offers a pair of episodes each from "Yu-Gi-Oh!", "GX," "50's" and "Zecal," along with the full-length movie "Bonds Beyond Time," the latter presented in Japanese with English subtitles (the series episodes are in English 2.0).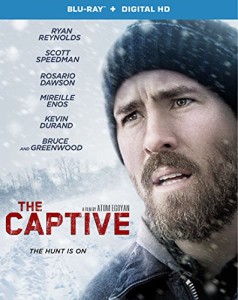 Lionsgate New Releases: Ryan Reynolds stars in Atom Egoyan's latest, THE CAPTIVE (112 mins., 2014, R), another dour character study from the director about a distraught father (Reynolds) whose daughter vanishes – only to find alleged pictures of her online years later. Rosario Dawson, Mireille Enos, Kevin Durand and Bruce Greenwood star in Egoyan's new film, on Blu-Ray this week from Lionsgate. Extras include commentary from the director, an alternate ending, deleted scenes, a featurette, 1080p (2.40) transfer and 5.1 DTS MA sound.
On the family side, THE DOG WHO SAVED EASTER (87 mins., 2014, PG) is an agreeable family feature that brings back canine star Zeus, who teams up with a supporting cast including Mario Lopez, Nicole Eggert, Dean Cain and Elisa Donovan in a disc that was a Walmart exclusive last year. The Lionsgate package also boasts a behind-the-scenes featurette, commentary, a 16:9 transfer and stereo soundtrack, while adding in a digital copy…LALALOOPSY: FESTIVAL OF SURGARY SWEETS (45 min., 2014) is a new (almost) feature-length concoction for the little ones that finds the Lalaloopsy girls having to work together to overcome a sugar shortage. A digital copy is included along with the DVD's 16:9 enhanced transfer and 5.1 Dolby Digital soundtrack…LEAP FROG: LETTER FACTORY ADVENTURES (37 mins., 2014) boasts rhyming/storytelling/word building exercises for kids aged 3-6. Lionsgate's DVD includes sing-along videos, curriculum commentary for parents, and a digital copy.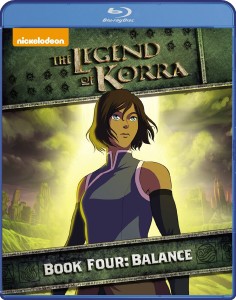 Nickelodeon New Releases: Coming March 10th, TEENAGE MUTANT NINJA TURTLES: RETREAT! (157 mins., 2014) includes seven episodes from the new animated series: Within the Woods, A Foot Too Big, Buried Secrets, The Croaking, In Drams, Race With the Demon, and Eyes of the Chimera. Seven shorts, 16:9 transfers and 5.1 Dolby Digital soundtracks comprise Nickelodeon's single-disc DVD release…Also new on March 10th, THE LEGEND OF KORRA: BOOK FOUR: BALANCE (297 mins., 2014) hits Blu-Ray with over four hours of format-exclusive content: nine different cast/crew commentaries; a New York Comic-Con panel; and "The Making of a Legend: The Untold Story Part II," all in 1080p widescreen and 5.1 DTS MA audio.
THE LIBERATOR Blu-Ray (119 mins., 2014; Cohen Media Group): The life and times of Simon Bolivar are chronicled in this expensive 2014 Spanish production, directed by Albert Arvelo and starring Edgar Ramirez as Bolivar. The film stresses his military campaigns, which covered twice the territory of Alexander the Great and rallied the populace against the Spanish Empire. Cohen's Blu-Ray includes an introduction from composer Gustavo Dudamel; a Making Of featurette; the trailer; 1080p transfer and 5.1 DTS MA audio in English and Spanish.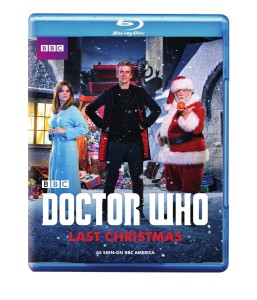 DOCTOR WHO: LAST CHRISTMAS Blu-Ray (60 mins., 2014; BBC Home Entertainment): The Doctor (Peter Capaldi) and Clara (Jenna Coleman) are cornered on an arctic base and besieged by creatures when Santa (Nick Frost) flies in to save the day. Silly holiday shenanigans from the Doctor Who crew. BBC's Blu-Ray boasts a 1080p transfer, 5.1 DTS MA audio, plus commentary and a behind-the-scenes featurette.
WHITE HAIRED WITCH Blu-Ray (104 mins., 2014; Well Go USA): A well-known Chinese novel returns to the screen in this retelling of the fantastical tale, wherein a white-haired sorceress named Jade is framed for the murder of a Govenor and flees, along with her clan, from persecution. Plenty of action is on-hand in Jacob Cheung Chi Leung's film, coming to Blu-Ray on March 10th from Well Go. In addition to a 1080p transfer and 5.1 DTS MA sound, the disc includes a Making Of and the original trailer.
NEXT TIME: FOXCATCHER and more! Until then, don't forget to drop in on the official Aisle Seat Message Boards and direct any emails to our email address. Cheers everyone!