The revelation that there are no less than 16 remakes/sequels coming out between now and Labor Day has been greeted with enthusiasm by some ("this is the year everything you loved is coming back again!") but I can't quite muster the same collective excitement for a parade of cinematic "reboots" we've already seen before. That makes a series of Blu-Ray catalog releases like this week's new Olive offerings so interesting, as it reflects back to a time when studios took chances – both good and bad – on theatrical releases marketed outside of teen audiences.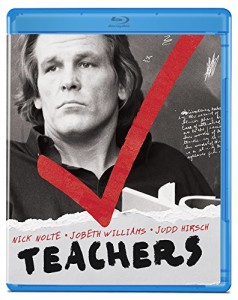 One of those was TEACHERS (**½, 107 mins., 1984, R), Arthur Hiller's satiric comedy about the American educational system that offers a terrific cast trying to make sense of an uneven script by W.R. McKinney.
A wacky satire without any real kind of connecting tissue, this fragmented "dark comedy" stars Nick Nolte as a burned-out teacher who can still, at least, relate to his students at a rundown, urban Midwestern high school (the movie was shot in Columbus, Ohio). Judd Hirsch plays his old friend, now an administrator who has to plug the dam that incurs when one of the school's students sues it – for failing to provide him with the proper education (he can't even read!).
The movie is filled with craziness – Ralph Macchio and Laura Dern as two of Nolte's students, Crispin Glover totally unhinged (as always) as a troubled classmate; Richard Mulligan as a man, recently released from a mental institution, who improbably becomes a substitute; and JoBeth Williams, who I always have liked, as the lawyer crusading against the school, who's also a former pupil of Nolte's.
Despite a few laughs and a good performance from Nolte, "Teachers" fails to provide a passing grade. Hiller's film wants so hard to say something, anything, about the injustice of our educational system, that it fails to provide a coherent story. At its worst, "Teachers" feels like a group of disconnected sequences without a firm narrative holding it all together – like an extended, R-rated sitcom.
Indeed, Williams' insane, climactic plea to Nolte to return to his classroom – while resulting in a pleasing flash of topless nudity – just feels totally out of it. And then it ends with a freeze-frame and credits that (of course) first salute the man who produced the film's soundtrack album…and this being 1984, there's no original score, just a group of disconnected pop songs by the likes of Bob Seeger and Boz Skaggs.
"Teachers" was, and still is, a misfire, but it's still a watchable and interesting one for its cast (which also boasts Royal Dano, Allen Garfield, Morgan Freeman and Lee Grant too!), as well as a crucial point that doesn't miss the mark: that between the unions, red tape, school policies and administrators, schools aren't getting the job done in this country (a still-relevant message over 30 years later).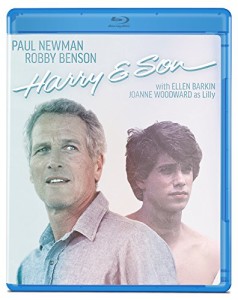 Paul Newman's 1984 character drama HARRY & SON (**, 104 mins., PG) wasn't well-received at the time of its release – I recall Siskel & Ebert deeming it one of the worst of the year – and it's still difficult to see what compelled Newman to invest so much time in the project (he directed, starred, and co-wrote/produced the film with Ronald L. Buck).
Newman stars in the film as Harry, an aging construction worker still coping from the recent passing of his wife. Robby Benson plays the same role he seemingly always essayed on-screen – the perpetual Peter Pan, an immature young man who spends his time alternating between surfing, writing and performing menial jobs. The two seem to like each other – then fight. Then make up. Then fight. Then meet a series of colorful supporting characters (including Wilford Brimley, Ossie Davis, Morgan Freeman, Judith Ivey, and Ellen Barkin). Then tragedy strikes and the film ends.
While it's not an unappealing proposition to see this cast working together, "Harry & Son" fails because its script is so hopelessly contrived. The first time we see the Newman and Benson characters, you initially get the sense that this isn't going to be just another domestic drama where two generations come into conflict and butt heads for two hours – and yet that's right where Newman takes us. The supporting players almost come off like a litany of TV-level stereotypes, and the tearjerker ending doesn't feel earned at all. What's worse – the mundane nature of the film even extends down to Henry Mancini's thankless score, which is often pushed to the sideline, functioning mostly as drab Muzak.
Producer Lewis Allen, who in 1960 brought to the screen a frugal, effective adaptation of William Golding's classic novel "Lord of the Flies," remade the picture in 1990 for a new generation of audiences.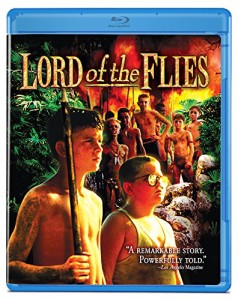 Modernizing the material slightly and changing the schoolboys in the story from British to American school kids, the R-rated LORD OF THE FLIES (**½, 90 mins., R) provides a reasonably compelling take on Golding's novel of children who resort to primitive instincts when left alone on a remote Pacific island (the film, however, was shot in Jamaica).
This Castle Rock production isn't as effective as its predecessor, though, in establishing the various kids and their personalities, with Sara Schiff's screenplay forgoing some of the interplay between the juvenile characters in favor of a straight-ahead approach. This doesn't work all that well in the movie's first third – which has a total lack of flow – but once the set-up is established, director Harry Hook's film is satisfying enough, and is backed by Martin Fuhrer's polished, tropical cinematography and a solid, if unmemorable (by his standards), score by Philippe Sarde.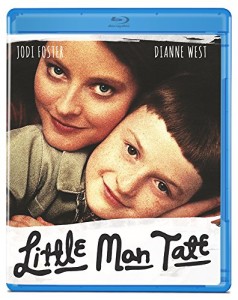 Actor/director Robert Townsend, meanwhile, made a name for himself with the highly entertaining, energetic sleeper HOLLYWOOD SHUFFLE (***, 78 mins., 1987, R), a send-up of Townsend's life as an African-American actor trying to not only make a name for himself, but avoid playing the types of stereotypical roles the industry has usually offered for black actors – especially in the 80s (though, sadly, most of these tropes still exist in one form or another today). An often uproarious – and laudably unpretentious – comedy that helped launched Townsend's career (which never, regrettably, matched the heights of this film) as well as Keenen Ivory Wayans, who co-wrote the picture and likewise used it as a springboard for his popular Fox TV comedy "In Living Color"; there's even a Siskel & Ebert sketch ("Sneaking Into the Movies") that's particularly hilarious.
Finally, Jodie Foster's directorial debut, LITTLE MAN TATE (***, 99 mins., 1991, PG-13), is worth revisiting thanks to Olive's Blu-Ray. Foster's story of a workaholic mom (Foster) looking after her genius son (Adam Hann-Byrd) boasts a sturdy, if predictable, script by Scott Frank, allowing for fine performances and several strong scenes between Foster's character and Dianne Weist's role of a "smart camp" counselor who thinks she knows what's best for the boy. Mark Isham's score graces this 1991 Orion release.
Each Olive Blu-Ray offers an attractive 1080p (1.85) transfer and 2.0 DTS MA audio (stereo on "Little Man Tate" and "Lord of the Flies," mono on the rest). No extras are included but the transfers, licensed through MGM, are all in healthy condition and offer a good amount of detail, especially where "Lord of the Flies" is concerned.
---
INHERENT VICE Blu-Ray Combo Pack (**, 148 mins., 2014, R; Warner): Paul Thomas Anderson's new film was a commercial misfire at the box-office last winter, and with a convoluted script that's utterly inaccessible to anyone but devotees of the Thomas Pynchon novel on which it's based, it's easy to see why. Joaquin Phoenix stars as Doc, a stoner private eye in southern California circa 1970, who gets mixed up in a myriad of seemingly impenetrable cases starting with the appearance of his ex-lover (Katherine Waterston). Josh Brolin, Owen Wilson, Reese Witherspoon, Benicio Del Toro and Martin Short are a few of the many familiar faces who pop up in this stilted, mostly unfunny "comic noir" that remains a cold, detached enigma throughout its bloated running time; even the director's most devoted followers are likely to find their patience tested. Warner's Blu-Ray offers a quality 1080p (1.85) transfer and 5.1 DTS MA audio with several "special trailers," a DVD and digital copy comprising the package.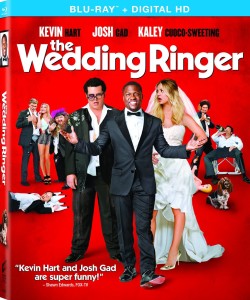 THE WEDDING RINGER Blu-Ray (**, 101 mins., 2015, R; Sony): It's not often you come across a bad movie these days that, perhaps, might have been good in the hands of another director or star. "The Wedding Ringer" is one of those instances – a movie with a plot that seems like it was tailor-made for a hit comedy: friendless fiancee (Josh Gad) hires a "best man" (Kevin Hart) and his assorted, colorful friends to fill out his upcoming wedding party to a demanding bride (Kaley Cuoco-Sweeting from "The Big Bang Theory"). All the elements were there for the kind of mass-audience hit that "The Wedding Crashers" became, but alas, this overly raunchy and dumb Screen Gems release goes for the lowest-common denominator, leaving both Hart and Gad to make do with weak material. A few laughs are on tap here (including a hilarious final line for "Lost"'s Jorge Garcia), but this could've been something more effective had the vulgarity been toned down and the material treated just a bit more seriously. Sony's Blu-Ray is packed with extras – deleted scenes, outtakes, commentary, featurettes – along with a digital copy. The 1080p (2.35) transfer and 5.1 DTS MA audio are both excellent, though the latter is packed with tracked music, including a whole section lifted from Jerry Goldsmith's "Rudy" (in fact, Goldsmith fans may wince as its usage in this disposable project).
THE GAMBLER Blu-Ray Combo Pack (**, 110 mins., 2014; Paramount): Blah remake of the '70s James Caan vehicle doesn't serve as one of Mark Wahlberg's more durable performances. Playing a college professor who's in over his head after borrowing from a kingpin (John Goodman), Wahlberg channels some of his "Happening" performance in sequences showing "The Gambler"'s "day job." Director Rupert Wyatt ("Rise of the Planet of the Apes") and writer William Monahan – reworking James Toback's original script – likewise fail to cultivate a believable lead character, with ersatz thrills and a supporting cast (Brie Larson, Jessica Lange) who look lost in the overly stylized visual trappings. Paramount's Blu-Ray of this Christmas '14 box-office letdown includes deleted scenes and a handful of featurettes, plus a 1080p (1.85) transfer and 5.1 DTS MA soundtrack.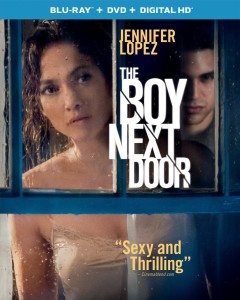 THE BOY NEXT DOOR Blu-Ray Combo Pack (**, 91 mins., 2015, R; Universal): Terrible but, fortunately, terribly watchable, overheated thriller serves as a decent vehicle for Jennifer Lopez, starring here as a high school teacher who gets more than she bargained for from a psycho student (Ryan Guzman) who also happens to move in next door. It's been so long between hits for director Rob Cohen and Lopez herself that it's tough to recall both having produced quality work in the past; "The Boy Next Door" certainly doesn't qualify as such, but it provides sufficient amusement for bad-movie buffs, who goosed the film's grosses this past winter (turning the low-budget Blumhouse production into a hit). Universal's Blu-Ray includes commentary from Cohen, a Making Of, deleted scenes, 1080p (2.40) transfer and 5.1 DTS MA sound featuring a score credited to long-time Cohen collaborator Randy Edelman and Nathan Barr.
TAKEN 3 Blu-Ray (**, 109 mins., 2015, PG-13/Unrated; Fox): One more go-around for Liam Neeson's Bryan Mills, the man with a "particular set of skills," brings the series entirely to the U.S., where Mills is quickly wanted for the murder of his wife (a quick exit for Famke Janssen). LAPD detective Forest Whitaker is on the case, but Mills' daughter (Maggie Grace) supports her dad through his search for the real killer – which leads directly to Janssen's new boyfriend (Dougray Scott). Luc Besson and Robert Mark Kamen once again penned this thoroughly routine sequel, which offers all the same plot developments and Neeson-bashing thrills as the prior two installments, but with more of a "been there, done that" feel than ever before. The ending is at least somewhat satisfying, though it's safe to say only series fans are going to enjoy this third (and final?) outing, directed by Besson cohort – and magnificent movie name – Olivier Megaton. Fox's Blu includes two versions of the film on one Blu-Ray platter with a deleted scene, multiple featurettes, digital copy, and potent 1080p (2.35) transfers and 5.1 DTS MA sound.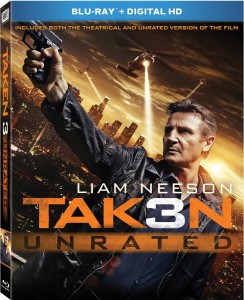 CAKE Blu-Ray (**½, 102 mins., 2014, R; Fox): Jennifer Aniston's performance is the main draw in Daniel Barnz's film about a woman trying to cope following an accident that claimed the life of her child. In a support group for chronic pain sufferers, Aniston's Claire becomes attached to a woman (Anna Kendrick) who commits suicide – Claire's subsequent journey to meet her husband (Sam Worthington) comprises the heart of Patrick Tobin's script, which never really matches the sincerity of its lead performance. Fox's Blu-Ray boasts two featurettes, a 1080p transfer, 5.1 DTS MA soundtrack and digital copy.
THE LAST FIVE YEARS Blu-Ray (**½, 94 mins., 2014, PG-13; Anchor Bay): The popular NYC musical by Jason Robert Brown comes to the screen as a workmanlike picture from writer-director Richard LaGravenese. Telling the simultaneous break-up/"how they got together" story of ill-fated couple Anna Kendrick – a struggling actress – and successful young novelist Jeremy Jordan, "The Last Five Years" is told through Brown's music and lyrics – something that will dictate, entirely, one's tolerance for the material. While some of Brown's up-tempo pop music is pleasant, much of it feels repetitive, and exposes the thinness of the material as well as the film's bland direction, which nearly resembles a 90-minute music video. Musical die-hards might want to give it a look nevertheless. Anchor Bay's Blu-Ray, out next week, includes sing-along subtitles, a talk with Brown, a 1080p (2.35) transfer and 5.1 DTS MA sound.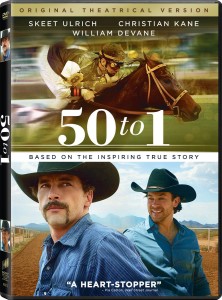 Also coming from Anchor Bay next week is the oddball MURDER OF A CAT (102 mins., 2015, Not Rated), Gillian Greene's comic mystery-thriller starring Fran Kranz as an annoying young man whose cat is found dead at his doorstep. His search for the culprit leads him to meet a series of colorful characters including supporting turns from J.K. Simmons (funny as the sheriff), Greg Kinnear, Leonardo Nam and Nikki Reed. Greene's picture, produced by Sam Raimi, has a few laughs but Kranz is tough to take in the lead role, rendering most of the picture ineffective. Anchor Bay's DVD includes a 16:9 transfer and 5.1 soundtrack.
50 TO 1 DVD (111 mins., 2015, PG-13; Sony): Highly entertaining, if formulaic, chronicle of Mine that Bird's Kentucky Derby victory, as seen through the prism of its owners, including Skeet Ulrich and William Devane, with a dose of genre cliches thrown in for good measure. "Dances With Wolves" producer Jim Wilson produced and directed, as well as co-wrote, "50 to 1," which didn't make noise in a limited theatrical run, but functions as an appealing, old-fashioned underdog story with a nice score by William Ross and solid work by the cast (including the horse's real life jockey, Calvin Borrel). Sony's DVD includes a Making Of, blooper reel, 16:9 transfer and 5.1 soundtrack.
---
LAST DAYS IN VIETNAM Blu-Ray (100/120 mins., 2014; PBS): Vivid American Experience documentary from producer-director Rory Kennedy profiles – in gut-wrenching detail – the final days of the United States' involvement in the Vietnam conflict during April, 1975. The evacuation of remaining US forces and, more over, thousands of South Vietnamese who stayed behind is chronicled in a harrowing, exciting and candid production, one which was released to theaters in a 100-minute version last year. PBS' Blu-Ray includes both the "theatrical cut" as well as a full, 120-minute "extended version" in 1080i HD transfers with 2.0 stereo sound. Both presentations are top-notch, and the story itself remarkable – and remarkably told.
Coming from PBS on May 5th is the third season of MR. SELFRIDGE (aprx. 8 hours, 2014), which finds Jeremy Piven's Harry Selfridge coping with the loss of Rose in a post-WWI England. Facing his frenemy Lord Loxley, Selfridge ups his game and turns to his London store, where business promptly blooms – along with a possible new romantic involvement. PBS' Blu-Ray includes 1080i HD transfers, 2.0 stereo soundtracks, and a behind-the-scenes segment spread across three platters…Also on May 5th, DANCING ON THE EDGE (7 hours, 2013) lands on Blu-Ray for the first time. Writer-director Stephen Poliakoff's limited series examines a black jazz group, the Louis Lester Band, and its rise and fall in London during the 1930s. Chiwetel Ejiofor and Matthew Goode lead a sterling cast through an atmospheric production heavy on time and place, and mixes mystery and music in effective doses. A behind the scenes featurette is included on PBS' three-disc set plus a Dolby Digital 2.0 stereo soundtrack…TWICE BORN (180 mins., 2015), now on DVD, is a three-part mini-series that examines the Special Delivery Unit at the Children's Hospital of Philadelphia, offering heartwarming, heartbreaking and inspiring true stories from mothers, doctors and nurses alike…Finally, available now – and highly recommended – is the limited BBC/Masterpiece production WOLF HALL (6 hours, 2015), a splendid – and superbly performed – new take on the relationship between Thomas Cromwell (Mark Rylance) and King Henry VIII (Damian Lewis), in a gritty production written and directed by Peter Kosminsky, adapting Hilary Mantel's books. PBS' Blu-Ray includes an excellent 1080i HD transfer with 2.0 stereo sound.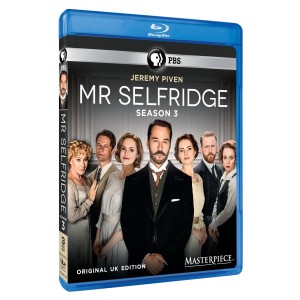 THE THREE STOOGES TRIPLE FEATURE Blu-Ray – 2 Volumes (Mill Creek): Stooges fans ought to celebrate Mill Creek's satisfying, bargain-priced – though not bargain-quality – compilations of Columbia's Three Stooges theatrical features. Volume 1 finds the boys in 1941's "Time Out for Rhythm" and "Rockin' in the Rockies" (1945) while the Stooges take off in the 1959 sci-fi spoof "Have Rocket, Will Travel." Volume 2 focuses on later efforts featuring the gang, as Moe, Larry and Curly satirize then-current '60s cinematic trends in "The Three Stooges Meet Hercules" (1961), "The Three Stooges Go Around the World in a Daze" (1963) and "The Outlaws Is Coming!" (1964), the latter featuring a pre-Batman Adam West. The respective 1080p transfers (all 1.78 save for the initial two features on Volume 1, which are framed at 1.33) are detailed and offer strong B&W images with excellent contrast levels and fine detail.
THE MENTALIST – The Seventh and Final Season DVD (543 mins., 2014-15; Warner): Simon Baker's Patrick Jane puts his lifelong pursuit of the Red John killer behind him by partnering with the FBI and ex-CBI agents Teresa Libson, Kimball Cho, and new recruits Jason Wylie, Michelle Vega and boss Dennis Abbott. Of course, it's Patrick's relationship with Lisbon that finally develops in this final year of "The Mentalist," which was a steady performer on CBS and just concluded its seventh and final season. Warner's DVD boasts the same kind of presentation as its prior releases: unaired scenes and a retrospective featurette, 16:9 (1.85) transfers and 5.1 Dolby Digital soundtracks.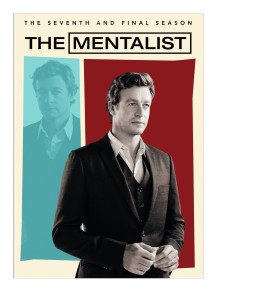 Lionsgate New Releases: Xaier Dolan's MOMMY (139 mins., 2014, R) allows for standout performances from Anne Dorval as a widowed mother who takes full custody – and the challenge that results – of her 15-year-old, ADHD troubled son (Antoin Olivier Pilon). A lengthy but rewarding French import now on DVD from Lionsgate sporting a 16:9 (1.78) transfer and 5.1 audio in French with English subtitles. A digital copy is also included…the latest After Dark thriller, BEDLAM (90 mins., 2014, R), follows Guy Edmonds' George as he heads into a creepy hospital for a recovery, only to confront demons of both his past and the present. Not as explicitly supernatural as you might expect, and not entirely awful given its well-worn premise. Lionsgate's DVD includes a digital copy, 16:9 (1.78) transfer and 5.1 audio.
Cinedigm New Releases: Many might be exhausted by endless talk show debate about whether President Obama is disliked for his policies or his skin color – but HATING OBAMA (68 mins., 2014) rolls out next week with another, feature-length defense of its subject. Cinedigm's DVD of the Marquis Smalls documentary includes extended interviews, a 16:9 transfer and 2.0 stereo sound…Anime action is on-hand in the imports SLAM DUNK, VOLUME 1 (322 mins., 1993), a high-school set production, and Volume 2 of DIGIMON: DIGIMON TAMERS (aprx 6 hours, 2001), which includes 17 episodes from the "official" third season. All titles street in early May.
---
ACCIDENTAL LOVE Blu-Ray (95 mins., 2013, PG-13; Millennium): One of the stranger back stories to grace a film in recent memory, "Accidental Love" began life as a David O. Russell project. What was intended to be a comical critique of the health care system ended up shutting down production several times – leading to its banishment on the shelf for years, where the movie was eventually finished without Russell's involvement (his name was replaced with the pseudonym Stephen Greene) and recently released to little fanfare. The finished film is hard to gauge, but it's certainly a mess, as Jessica Biel ends up in a restaurant accident that shuts down her upcoming wedding to James Marsden and requires the help of a congressman (Jake Gyllenhaal) to champion her cause. Russell favorite Catherine Keener, Tracy Morgan and James Brolin also appear in a film Russell has since disowned, but is worth a look for curious cinematic trainwreck aficionados. Millennium's Blu-Ray, out this week, contains a 1080p (1.85) transfer and 5.1 DTS MA audio.
WHERE'S THE LOVE? DVD (82 mins., 2014, Not Rated; Alchemy): Married doctors (Lamman Rucker, Denise Boutte) who specialize in doling out advice need some of their own after their relationship hits the skids. Nicole Eggert co-stars in this Trey Haley drama now available on DVD from Alchemy (16:9, 5.1).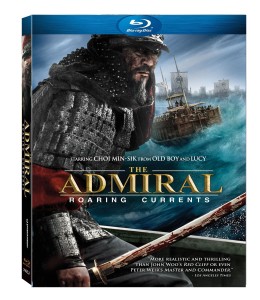 THE ADMIRAL: ROARING CURRENTS Blu-Ray (128 mins., 2015; CJ Entertainment): Hong Kong import is set in the year 1597, where a disgraced admiral (Choi Min-Sik of "Old Boy") is tapped to lead the ailing Joseon Dynasty against a full armada of Japanese warships. Large-scale action and period detail are on-hand in "The Admiral," which comes to Blu-Ray this week sporting a 1080p transfer, Korean and English 5.1 audio, trailers, and "Highlights."
MYSTERIES OF THE UNSEEN WORLD 3D Blu-Ray Combo Pack (39 mins., 2015; Virgil Films): Exciting 3D documentary produced for IMAX screens from Lockheed Martin takes viewers into a microscopic universe all around us, courtesy of high-speed and time-lapse photography. Exhilarating and just a bit disturbing, perhaps, for some, with narration by Forest Whitaker and spectacular imagery that looks superb in both 3D and 2D in Virgil's multi-format combo pack. The Blu also includes a 15-minute Making Of, photo gallery, and a DVD transfer which rounds out the release.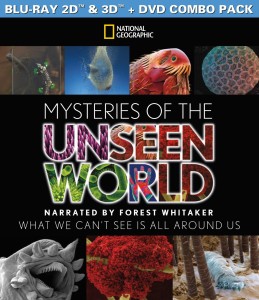 THE BARBER Blu-Ray (90 mins., 2015, R; Arc Entertainment): It's always nice to see Scott Glenn on-screen again, albeit in this minor serial killer thriller about a small-town barber (Glenn), once accused of several murders but let go due to a lack of evidence, who's now pursued by the son of the detective who once tried to put him away. Stephen Tobolowsky co-stars in a creaky effort from director Basel Owies and writer Max Enscoe, which will offer scant surprises to anyone familiar with the genre. Arc's Blu-Ray, out this week, includes a 1080p transfer and 5.1 DTS MA soundtrack.
MAMA'S FAMILY – MAMA'S FAVORITES SEASON 5 DVD (128 mins., Starvista/Time Life): Star Vicki Lawrence handpicked a half-dozen favorite episodes from the sitcom's fifth season – The Really Loud Family, Naomi's New Position, Found Money, Mama's Layaway Plan, Mama in One, and Dependence Day – all collected on one DVD from Starvista.
BOY MEETS GIRL DVD (95 mins., 2015; Wolfe Video): Romantic comedy offers a twist on the standard formula when a 20-year-old Kentucky boy (Michael Welch) finds himself attracted to the fiancee of a marine stationed overseas – something that stirs up his true feelings for his lifelong best friend, a transgender female. Wolfe Video's DVD includes a 16:9 transfer of Eric Schaffer's film plus 5.1 audio and the original trailer.
NEXT TIME: Warner Archive new releases and more! Until then, don't forget to drop in on the official Aisle Seat Message Boards and direct any emails to our email address. Cheers everyone!