Before the fall season cranks up and studios traditionally bring us some of the bigger hits of the year on home video, we usually see a handful of curious catalog releases trickle out during the dog days of August. That's the case this year with Warner Archive's Blu-Ray release of SHOWDOWN IN LITTLE TOKYO (**, 78 mins., 1991, R), as well as Shout's double-feature pairing of the Rodney Dangerfield farce EASY MONEY (**½, 93 mins., 1983) with the bizarre(ly bad) Emilio Estevez-Charlie Sheen laffer MEN AT WORK (*½, 98 mins., 1990, PG-13) – films that all debuted in theaters during the waning days of their respective summers.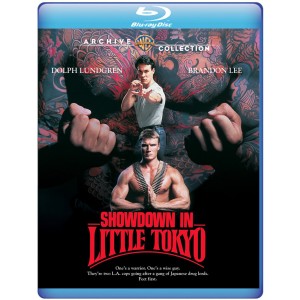 Warner Archive usually brings us an eclectic array of fare targeted at movie buffs of all demographics – yet the release of SHOWDOWN IN LITTLE TOKYO on Blu-Ray ranks as an especially odd choice given how few Blu-Rays the Archive has released to date. Now, as someone who has incessantly carped about the dearth of high-def catalog content, I'm not going to complain – but I'm decidedly bewildered, given the depth of films in Warner's library (to say nothing of the Turner/MGM catalog they own and the Paramount library they currently distribute), this low-grade box-office bust from late summer of '91 managed to receive the spiffy Blu-Ray treatment over, say, anything else you could think of.
That said – this slight (sub-80 minute running time) action outing has its modest charms for '80s/'90s action fans, mainly in the chemistry between Japanese-reared L.A. cop Dolph Lundgren and his new Japanese-American by-the-book partner Brandon Lee. The duo team up – grudgingly, at first – to take down a Yakuza clan leader (Cary-Hiroyuki Tagawa) who's arrived in town, bringing in a deadly drug along with him.
Mark L. Lester, whose uneven career included the sublime "Class of 1984," apparently filmed a much more substantial film than what ended up on-screen in "Showdown in Little Tokyo." The movie has a threadbare quality, eschewing character development outside a few exchanges between Lundgren and Lee, and offers some fairly violent action sequences and martial arts action. There's nothing noteworthy about any of it – the story is straightforward, the dramatic stakes no more substantial than any network TV cop show from the era – but it is fun to see Lundgren and Lee working together, all wrapped up in a standard genre framework, complete with a grinding rock/synth score by David Michael Frank.
After being heavily re-cut, Warner Bros. gave the movie what appears to have been a token theatrical run at the end of summer 1991 – back when August was truly the cinematic dumping grounds for studios. With a paltry $2 million gross, "Showdown" went straight to video thereafter, only gaining (a bit of) notoriety when Brandon Lee was tragically killed on the set of "The Crow" a few years later. Warner did release the film on DVD, but in a poor, full-screen 4:3 affair that made it an easy candidate to avoid.
All of those factors make this is an oddball candidate for the Blu-Ray treatment, yet here is the 1080p (1.78) HD presentation of "Showdown in Little Tokyo" that its fans, at least, will be satisfied with. The excellent AVC encoded transfer is on the level of Warner's catalog output of recent years, offering fine grain, nice detail and natural colors. The 2.0 DTS MA stereo sound is okay, and the trailer – featuring scraps of footage that didn't make it into the film – rounds out the package.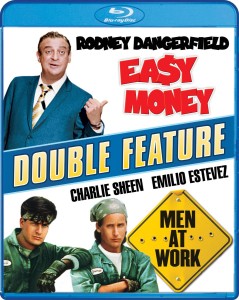 After starring in Orion's 1980 hit "Caddyshack," comedian Rodney Dangerfield chose to work with the studio again – along with Saturday Night Live veteran James Signorelli and a veritable staff of writers including P.J. O'Rourke – for the 1983 comedy EASY MONEY.
A box-office success, this strange, disjointed affair stars Dangerfield as a hard-drinking, hard-living Jersey family man with a daughter (Jennifer Jason Leigh) about to tie the knot (to the late comedian Taylor Negron, who briefly appeared in "Fast Times at Ridgemont High" with Leigh) and a mother-in-law (Geraldine Fitzgerald) who can't stand the sight of him. When she dies in a plane crash, though, she leaves her fortune to him – but with the stipulation he gives up his booze, gambling and assorted indiscretions.
While it sounds like a can't-miss premise for a Dangerfield comedy, "Easy Money" is a weirdly slow-going affair that can't seem to make up its mind regarding its intentions. There are subplots that start and fizzle out (or, even worse, never even find a punchline), not to mention a main story line that only kicks into gear once the film is half-over. The picture also squanders a lot of talent, whether it's Leigh's reticent new bride, Joe Pesci as Dangerfield's best friend (a part that's almost completely worthless), Candice (Candy) Azzara as Rodney's beyond-patient wife, and Jeffrey Jones as the uppity straight man handling Fitzgerald's will who can't wait for Dangerfield's newfound "clean living" plan to fail. The jokes, meanwhile, mostly strike out, which is surprising given the amount of writers Dangerfield brought onto the project.
Backed by a bouncy Billy Joel title song (with an "Animal House"-like orchestral score by Laurence Rosenthal), "Easy Money" nevertheless did well with audiences late in the summer of 1983, yet it would take one more feature starring role – in Orion's 1986 smash "Back to School" – for Dangerfield to find the one cinematic starring vehicle that perfectly suited his talents.
Shout has brought "Easy Money" to Blu-Ray in a fairly pedestrian 1080p (1.85) transfer licensed through MGM. The master looks dated and drab, having been afflicted with both edge-enhancement and noise reduction from a less than pristine – and clearly aged – source. The DTS MA mono sound is OK, and the trailer is the only extra. There was apparently one deleted scene added to cable airings of the picture (one can only imagine what else ended up on the cutting room floor given how fragmented the film is), but the version contained here is the standard theatrical cut.
"Easy Money" is paired on Shout's Blu-Ray by the horribly-reviewed MEN AT WORK, a pet project for Emilio Estevez, who wrote, directed and stars – alongside brother Charlie Sheen – in a mostly lightweight tale of two garbagemen who get crossed up with the murder of a local politican. Seeing Jack Bauer's wife Teri (Leslie Hope) here with long, frizzy hair is one of the more memorable elements from a film that was nearly universally derided as a vanity production for the Estevez/Sheen family at the time of its release. These days, it's a harmless though forgettable picture that fans of the two stars might enjoy – but likely few else.
A Triumph release that was sent out to die a quick death at the box-office during the tail end of August, 1990, "Men at Work" receives a much healthier HD transfer than "Easy Money." Also licensed through MGM, the 1080p (1.85) presentation is mostly clean and has appreciable detail over its earlier DVD edition. The trailer is also included.
---
FAR FROM THE MADDING CROWD Blu-Ray (***, 119 mins., 2015, PG-13; Fox): If you've seen the original 1967 MGM production of "Far From the Madding Crowd," there's likely little reason to invest two hours in this respectful, but pared down, adaptation by director Thomas Vinterberg and writer David Nicholls. Seemingly remaking the John Schlesinger original as much as adapting Thomas Hardy's novel, this "Crowd" offers Carey Mulligan as Bathsheba Everdene, here a less moody and more outwardly expressive heroine (as compared to Julie Christie's portrayal), who navigates between three suitors (Matthias Schoenearts as the soulful farmer who earns her respect; Tom Sturridge as a conniving soldier; and Michael Sheen as an older landowner) while trying to run her late uncle's farm. While seemingly all the major narrative elements from the book have been retained, this two-hour movie has less room to breathe compared to the Schlesinger film – but there are nevertheless some effective moments, and Mulligan and Schoenearts build palpable chemistry together (this version's strongest element). Fox's Blu-Ray includes deleted scenes and a briefly extended ending, featurettes, a digital copy, gorgeous 1080p (2.40) transfer, and 5.1 DTS MA sound featuring a functional, unmemorable score by Craig Armstrong that makes one miss the beauty of Richard Rodney Bennett's work on its predecessor.
HOME Blu-Ray Combo Pack (**½, 94 mins., 2015, PG: Fox): Dreamworks Animation's biggest hit in a long time is an amiable outing – best suited for kids – about an alien invasion that occurs when a wacky extraterrestrial race decides to invade Earth while on the run from the villainous Gorg, and the relationship between one of the invaders (Oh) and a human girl (Tip) that develops after she's separated from her mom. Colorful characters and a brisk pace gave "Home" a strong appeal at the box-office this past spring, making for a much-needed hit for Dreamworks and their distributor, Fox. Now available on Blu-Ray, Fox's combo pack includes a flawless 1080p HD transfer, 5.1 DTS MA sound, a Jennifer Lopez music video, extras, deleted scenes, a DVD and digital HD copy.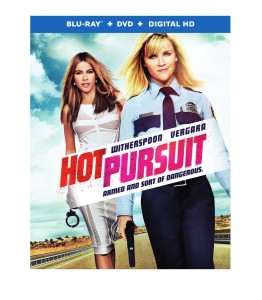 TRUE STORY Blu-Ray (**, 99 mins., 2015, R; Fox): Barely-released thriller stars Jonah Hill as a disgraced journalist who finds out his identity has been taken by an accused murderer (James Franco) who promptly engages him in a game of psychological cat and mouse. Brad Pitt co-produced this moody but unsuccessful – and also unconvincing – picture for Arnon Milchan's Regency Enterprises, which scraped up $5 million in returns before making a fast track to home video. Fox's Blu includes an alternate ending, deleted scenes, Making Of, commentary, digital copy, 1080p (1.85) transfer and 5.1 DTS MA sound.
HOT PURSUIT Blu-Ray Combo Pack (*½, 87 mins., 2015, PG-13; Warner): Rancid comedy completely wastes the talents of Reese Witherspoon – as a tough, no-nonsense cop – and Sofia Vergara, playing the widow of a slain drug czar whose associates are out to get her. The duo end up running away from everyone as they head out on a Texas road trip, trying to evade both corrupt cops and hitmen, in a shockingly pedestrian, and mostly unfunny, farce concocted by writers David Feeney and John Quaintance, under the direction of Anne Fletcher. The result is a movie that should've given a feminine jolt at the box-office last spring, but ended up being buried – deservedly so – after a barrage of bad reviews. Warner's Blu-Ray includes several featurettes, a gag reel and alternate ending, plus a 1080p (2.40) transfer, 5.1 DTS MA sound, a DVD and digital copy.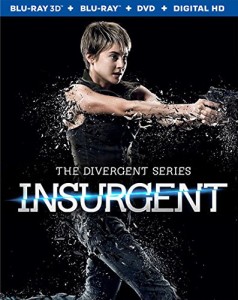 A LITTLE CHAOS Blu-Ray Combo Pack (**½, 113 mins., 2014, R; Universal): It's hard to remember Alan Rickman's inaugural directorial outing – the forgettable "Winter Guest," which featured a Michael Kamen score that repurposed one of the themes from his magnificent "Concerto for Saxophone and Orchestra" – since "A Little Chaos" is the actor's belated follow-up effort behind the camera. The star also appears in this opulently shot – though rather dull – costume drama as King Louis XIV, whose landscape designer (Kate Winslet) falls for the Versailles gardens' conceptual artist (Matthias Schoenearts again). A somewhat out-of-place Stanley Tucci co-stars in this co-production between BBC Flms and Lionsgate UK, which is hitting Blu-Ray this week from Universal in a good-looking 1080p (2.40) transfer with 5.1 DTS MA audio and a digital HD copy.
THE DIVERGENT SERIES: INSURGENT 3D Blu-Ray Combo Pack (**½, 119 mins., 2015, PG-13; Summit/Lionsgate): With a cropped haircut, Shailene Woodley returns as Tris, the multi-talented heroine of Veronica Roth's novels, who here finds herself battling against faction leader Jeanine (Kate Winslet) after the violent aftermath of the first "Divergent." At the same time, Tris and Four (Theo James), along with their cohorts, try to uncover their dilapidated world's past – while fighting for its future – in this watchable but fairly bland sequel, the middle portion of Roth's books, which doesn't linger around (thanks to a sub-two hour running time) but also fails to offer much in the way of memorable set-pieces. Summit's Blu-Ray packs a potent technical punch, at least, with its strong 3D Blu-Ray – offering superb depth of field effects – with excellent bonus features (commentary, featurettes, and a feature-length behind the scenes "access" option), a 2D Blu-Ray and Digital HD copy. The Dolby TrueHD sound even includes an Atmos option for those with that "high-def audio" capability.
---
Aptly described by critic Tom Shales as the "wittiest, sassiest, smartest and most elegant of all the sitcoms" spun off from Norman Lear's "All in the Family," the classic TV sitcom MAUDE (10 hours, 1973-74) receives a standalone Season 2 DVD release this month from Shout! Factory.
A brashly liberal Woman of the '70s, Bea Arthur's Maude Findlay began life as Edith Bunker's cousin on Lear's seminal "All in the Family," leading to her own show that was launched on a Tuesday night in September of 1972. What followed was a series that was both uproariously funny and notoriously controversial, as Maude's social crusades didn't just generate laughs but sticky subject matter that was ahead of its time. Abortion, alcoholism, menopause, race – all of them were grist for stories that balanced humor with topicality, and – as Shales pointed out in his booklet notes for Shout's complete series DVD (reviewed last year) – weren't afraid to satirize Maude's progressive views much in the same way "Family" did to Archie Bunker's abrasively right-wing persona.
"Maude"'s social issues, however, did not lend themselves to as much success in re-run syndication as the series' peers, and indeed, the show previously only produced a first season DVD release up until a year ago. Last year, Shout's Complete Series box finally gave "Maude" the respect it deserved, capturing all six seasons of the series which ran for the bulk of the 1970s on Monday nights before shifting to Saturdays in early 1978. By then, the ratings had diminished and CBS hoped that by introducing Maude to Congress, viewers would reattach themselves to the series. Fortunately, Arthur decided to nix continuing on in the new format (the final episodes of Season 6 give an indication as to what might have been) and the show ended its run before it could jettison its supporting cast and original premise.
For those who didn't pick up Shout's series box, Season 2 hits stores this month featuring all 24 episodes from the show's 1973-74 campaign on two DVDs. Season 2 highlights include Esther Rolle's exit from the series (housekeeper Florida went onto her own series, "Good Times') and husband Walter (Bill Macy) dealing with alcoholism.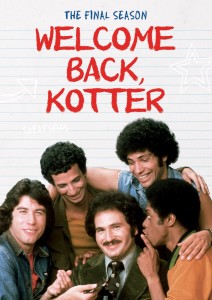 A show that was around when I was growing up in the 80s – thanks to rerun syndication and an even longer tenure on broadcast TV – was THE JEFFERSONS, which launched in 1975 and had one of TV's most successful runs ever to 1985.
This sitcom chronicling dry-cleaning king George Jefferson (Sherman Hemsley) and his wife Weezy (Isabel Sanford) movin' on up to a posh NYC high-rise contained classic episodes and unforgettable chemistry between the two often-bickering leads, as well as maid Florence, son Lionel, and George's not-so-sweet elderly mother. Their interaction, as well as the relationship between the Jeffersons and their wacky (mainly white) neighbors formed the basis for this hit show, which remains a favorite of many viewers (myself included). The series remained funny even into its later seasons, including Season 8, which makes its standalone DVD debut this month from Shout! in a three-disc set featuring all 25 episodes from its 1981-82 season (9 hours).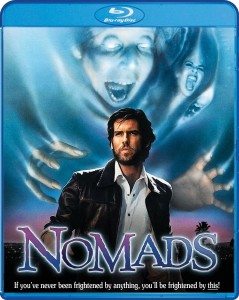 Finally, more comedy is on tap in the complete fourth and final season of WELCOME BACK, KOTTER (9 hours, 1978-79), which includes 23 episodes from the popular situation comedy starring Gabe Kaplan. With John Travolta's appearances as Vinnie Barbarino being scaled back to the occasional cameo, "Kotter" turned its attention to the rest of the Sweathogs, including Horshack's marriage, plus Gabe's promotion as Vice Principal – even though Kaplan himself went MIA over some of the final shows. Shout's DVD includes broadcast-length episodes in decent shape from the original video tape masters.
Also new from Shout Factory: POWER RANGERS LIGHTSPEED RESCUE (14 hours, 2013) is a multi-disc DVD set featuring all 40 episodes from the Saban series with five new heroes joining forces to defeat the evil Diabolico. Shout's DVD set includes 16:9 transfers and stereo soundtracks…More animated fun for the kids is on-hand in TRANSFORMERS: RESCUE BOTS (110 mins., 2015), a new DVD anthology sporting the episodes Land Before Prime; Big Gamel Quarry Vs. Quarry; Did You See What I Thaw?; and The Attack of Huungado…Coming from Timeless Media and Shout is the GENE AUTRY COLLECTION 11, sporting Autry's memorable vehicle "The Singing Cowboy," "Guns and Guitars," "Round-Up Time in Texas," and "Springtime in the Rockies," all remastered from Autry's archives in 4:3 B&W transfers and mono soundtracks…and more vintage western entertainment is on tap in the Complete Season 1 release of THE REBEL (925 mins., 1959), starring Nick Adams as Johnny Yuma. This authorized, official Collector's Edition features all 36 episodes from the series' first season and is a Walmart exclusive, debuting August 18th.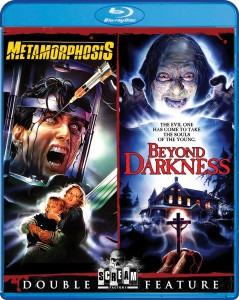 Upcoming Blu-Rays from Scream Factory: John McTiernan made a name for himself – or at least enough of one to attract the attention of Arnold Schwarzenegger, who helped him get hired on "Predator" – with the 1986 supernatural thriller NOMADS (*½, 93 mins., R). A movie that sounds a lot more entertaining than it is, Pierce Brosnan plays an academic following a group of restless spirits who parade around in punk/biker gear. Lesley-Anne Downe eventually becomes a part of Brosnan's madness in an unsatisfying, silly film scored by Bill Conti. At least Conti is interviewed in Shout's Blu-Ray along with Down, while the trailer, a radio spot, and a photo gallery grace this 1080p (1.85) presentation of the Atlantic Releasing Corporation production…Iain Softley's HACKERS (***, 105 mins., 1995, PG-13) didn't make much noise in theaters but this slick UA release still launched the career of Angelina Jolie, playing a seductive young hacker who joins forces with Jonny Lee Miller, Matthew Lillard and company to take down a villain using a virus as a front for an embezzlement scheme. Fisher Stevens and Lorraine Bracco co-starred in "Hackers," which is heavily dated for its fashions and music, but remains an entertaining outing with stylish cinematography and a captivating young cast. Shout's Blu finally gives "Hackers" fans the Special Edition they've long coveted, including a retrospective featurette sporting new interviews with Softley, Stevens, Lillard, Penn Jilette, other crew members and critic Mark Kermode among others. The 1080p (2.35) transfer and 2.0 DTS MA stereo soundtrack are both perfectly acceptable…Fans of "Troll 2″ might be excited by the first-ever U.S. release of BEYOND DARKNESS (93 mins., 1990, Not Rated), which is really the fifth film in the Italian "Ghost House" series (see Shout's release of "Witchery" earlier this summer), this one about a family who move into a home haunted by a coven of witches. Shout has paired this 1990 Italian horror on Blu-Ray with METAMORPHOSIS (96 mins., 1989, R), a zany and terrible Italian rip-off of "The Fly" from director George Eastman. Both movies have been treated to 1080p (1.66) HD transfers from Shout, and each transfer is in solid condition with DTS MA mono (Metamorphosis) and stereo (Beyond Darkness) sound. Only for the hardcore.
Finally, two new indie horror outings from Shout hit Blu-Ray later this month.
Available September 1st, ARMY OF FRANKENSTEINS (109 mins., 2014, Not Rated) is a wacked out, campy affair starring Jordan Farris who – after fizzling out in an attempt to propose to his girlfriend – ends up being partnered with a Frankenstein-wannabe, who sends a series of monsters back into the Civil War battle between the North and the South. Ryan Bellgardt's playful film is packed with action, laughs, blood and revisionist history, and ought to be worth a view for horror buffs if nothing else. Shout's Blu includes a 1080p (2.35) transfer and both 5.1 and 2.0 DTS MA stereo options…Finally, the IFC Midnight co-production EJECTA (82 mins., 2013, Not Rated) stars Julian Richings as a man, plagued by alien abductions, who believes something's in store for him during a solar flare. Well acted for what it is, "Ejecta" is still pretty meager for the most part, though Shout's Blu does include a quality 1080p (2:1) transfer and 5.1 DTS MA sound. A DVD is also included.
---
PERSON OF INTEREST: The Complete Fourth Season Blu-Ray/Digital HD (957 mins., 2014-15; Warner): All 22 episodes, two new featurettes, a gag reel and other extras are on-hand in this complete Season 4 release of CBS' still-popular crime drama. This time around, Reese (Jim Caviezel) and Finch (Michael Emerson) – along with Shaw (Sarah Shahi) and Root (Amy Acker) – have escaped the clutches of the artificial intelligence dubbed Samaritan, which is hunting for The Machine, making life more difficult for our heroes. Warner's Blu-Ray includes excellent 1080p (1.85) transfers, 5.1 DTS MA soundtracks, and featurettes on composer Ramin Djawadi; a new set tour with Michael Emerson and Amy Acker; 2014 Comic Con panel discussion; a gag reel; and a full Ultraviolet Digital HD code included for good measure.
Also new from Warner this week is the Complete Fourth Season of TWO BROKE GIRLS (462 mins., 2014-15). Once again, Kat Dennings stars as the hard-working blue collar type, Beth Behrs is the book-smart, more uppity-girl who tries to fend for herself as they continue to cultivate their cupcake business. This comedy from "Sex and the City" creator Michael Patrick King and comedian/writer Whitney Cummings, who starred in her own, short-lived NBC comedy series, has had a good run on CBS, but judging from the overall quality of Season 4's episodes, looks like it's running out of gas – with a decline in ratings to match. Fans might still go for this Season 4 DVD set from Warner, offering 16:9 transfers, 5.1 sound, and extras including a gag reel and unaired scenes.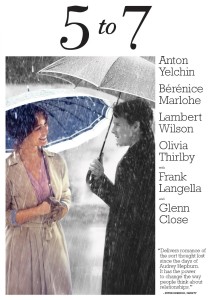 Lionsgate New Releases: MAX STEEL: GO, TURBO! (64 mins., 2013) is a movie adventure starring Mattel's teen sensation, a 16-year-old, Tron-like hero who joins up with an alien life form who helps him harness his powers. Lionsgate's DVD includes a 16:9 (1.78) transfer and 5.1 Dolby Digital sound…Viewers who gravitate towards "Max Steel" might also be interested in POWER RANGERS SUPER MEGAFORCE: THE LEGENDARY BATTLE (55 mins., 2014), a similarly-feature length affair starring the Super Megaforce cast, here augmented with eight minutes of never-before-seen extra footage. A digital copy, 16:9 (1.78) transfer and "Power Rangers: A Legacy" featurette are included plus 5.1 audio…LALALOOPSY: BAND TOGETHER (45 mins., 2015) offers less than an hour of animated fun from the colorful cartoon for young kids, though Lionsgate does include a few bonus shorts and an Ultraviolet copy as well.
MPI/IFC New Releases: New on Blu-Ray this week, Mads Mikkelsen suits up alongside Eva Green, Eric Cantona, Jeffrey Dean Morgan and Jonathan Pryce in the Danish western THE SALVATION (92 mins., 2014, R). This tense but rather slight affair offers a 1080p transfer, 5.1 DTS MA audio, interviews, a featurette and the trailer in IFC's Blu-Ray release…Patrick Stewart fans will absolutely want to check out Stephen Belber's own adaptation of his Tony-nominated play MATCH (92 mins., 2014, R), which stars the actor as an offbeat Manhattan dance instructor whose life is, eventually, thrown for a loop when he meets a young couple (Carla Gugino, Matthew Lillard) who he believes are there to interview him. IFC's DVD includes a 16:9 transfer and 5.1 Dolby Digital sound, with the sole extra a trailer…the indie horror effort INNER DEMONS (83 mins., 2014, Not Rated) is a slightly better-than-average thriller about a teenager whose religious family attempts to straighten her out via an intervention – not knowing some demonic forces dwell inside of her. Seth Grossman's tidy affair is alright for what it is, and IFC's DVD boasts a 16:9 (1.85) transfer, the trailer, and 5.1 sound…Victor Levin's sweepingly romantic 5 TO 7 (97 mins., 2014, R) is a delightful drama-edy about the relationship between an aspiring New York writer (Anton Yelchin) who strikes up an affair with a married, gorgeous French woman (Berenice Marlohe). Frank Langella, Glenn Close, and Olivia Thirlby co-star in this recommended indie effort written and directed by Levin. IFC's DVD includes a Making Of, the trailer, a 16:9 (2.40) transfer and 5.1 Dolby Digital sound.
STRANGERLAND Blu-Ray (**, 111 mins., 2014, R; Alchemy):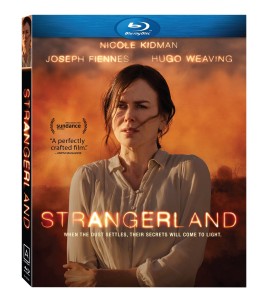 Disappointing, slow-going mood piece from director Kim Farrant stars Nicole Kidman and Joseph Fiennes as a distraught couple whose children go missing in a dusty desert town; Hugo Weaving is a cop who tries to piece together the mystery…assuming there really is one…in a movie that continually teases the audience until it flames out with a weak conclusion. Still reasonably well acted, "Strangerland" makes its Blu-Ray debut this month from Alchemy featuring a good looking 1080p (2.40) transfer and 5.1 Dolby TrueHD audio. Extras include a pair of featurettes.
Also New from Alchemy: the family-friendly THE LOVE LETTER (88 mins., 2014) stars Keshia Knight Pulliam and Romeo Miller as a pair of childhood friends who might have more to their relationship than they realize. A breezy, watchable Up TV movie Alchemy brings to DVD this month sporting a 16L9 transfer and 5.1 Dolby Digital sound.
NORTHMEN: A VIKING SAGA Blu-Ray ( 97 mins., 2015, R; Anchor Bay): German-produced Viking saga finds a ship of Norse warriors washing ashore in Scotland, where they kidnap the King's daughter – something that turns out to be a very bad move indeed. Claudio Fah directed this enjoyably over-the-top little B-movie from Ascot Elite, making its Blu-Ray debut in the U.S. from Anchor Bay offering a 5.1 Dolby TrueHD soundtrack (the film was shot in English), 1080p (2.40) transfer, and a Making Of featurette. Not bad for undemanding action fans.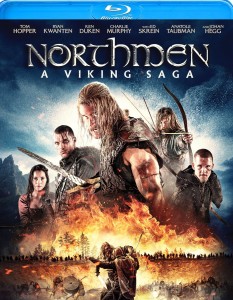 Coming From Well Go: Louis Koo stars in Z STORM (92 mins., 2014, Not Rated), a Hong Kong thriller about a top cop who tries to get to the bottom of a nationwide banking scandal. Well Go's Blu includes interviews with Koo, Gordon Lam and Michael Wong, plus a Making Of featurette, the trailer, a 1080p transfer and 5.1 DTS MA sound.
ROOKIE BLUE: Season 5, Volume 1 DVD (470 mins., 2014; E One): Canada's now-long running police procedural starring Missy Peregrym, Gregory Smith, Enuka Okuma, Travis Milne, Charlotte Sullivan and Peter Mooney returned for its fifth season in 2014. The 11 episodes broadcast in Canada and in the U.S. on ABC were intended to be half of its fifth season, but the remaining episodes were carried over to this past summer, where they aired as the series' sixth season. Thus, while branded "Season 5, Volume 1," this E One release does, in fact, include the show's entire 2014-broadcast Season 5 episodes, presented here in a three-disc DVD set. A "Life is Not a Fairytale" featurette and webisodes are also included alongside 16:9 transfers and 5.1 soundtracks.
Also New from Warner Archive: DICK FORAN WESTERN COLLECTION is a four-disc set featuring the long-time Hollywood supporting star (some will remember him from Universal's "Mummy" sequels) in a series of '30s pictures that offered Foran as a lead – and, more precise, a singing cowboy. Included here are all 12 Foran pictures, produced between 1935 and '37, including The Singing Cowboy; Song of the Saddle; Treachery Rides the Range; Trailin' West; California Mail; Guns of the Pecos; Land Beyond the Law; Blazing Skies; The Cherokee Strip; Empty Holsters; The Devil's Saddle Legion; and Prairie Thunder, all running roughly an hour in 4:3 B&W transfers…W.S. Van Dyke's ESKIMO (114 mins., 1933) debuts on DVD for the first time – a wild epic that was shot, for the first time, on-location in Alaska. This wild, dated but fascinating MGM release debuts this month from the Archive also sporting a B&W transfer from the best surviving elements.
NEXT TIME: Samuel L. Jackson goes hunting for BIG GAME and more! Until then, don't forget to drop in on the official Aisle Seat Message Boards and direct any emails to our email address. Cheers everyone!