The "Tales From the Crypt" movie franchise traveled down something of a rocky big-screen road, with two productions released to mixed results in the mid '90s (a third – "Ritual" – was eventually shelved by its distributor and eventually, initially, released sans any connection with the "Crypt" franchise). By far the most successful film in the series was its first, which winds its way onto Blu-Ray next week – along with its immediate successor – courtesy of Shout! Factory.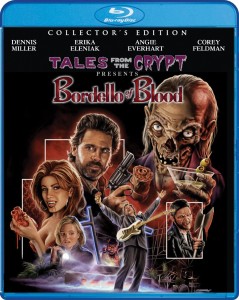 TALES FROM THE CRYPT PRESENTS DEMON KNIGHT (**½, 93 mins., 1995, R) stars William Sadler as a protector to humanity who does battle with a Collector (Billy Zane) over seven ancient keys that could unlock permanent hell on Earth. Jada Pinkett (Smith), Brenda Bakke, Thomas Haden Church and CCH Pounder co-starred in this predictable but OK horror-action hybrid, stylishly directed by Ernest Dickerson, that grossed $21 million in January of '95.
"Demon Knight" did well enough to generate a sequel, which it did with the unfortunate TALES FROM THE CRYPT PRESENTS BORDELLO OF BLOOD (*½, 87 mins., 1996, R), a box-office dud that ended the "Crypt" film franchise nearly as soon as it began – thanks to a paltry $5 million box-office performance.
This sillier outing – featuring a tenuous connection (involving those before-mentioned keys) with its more serious predecessor – stars a wise-cracking Dennis Miller as a private eye who runs afoul of a vampiric bordello queen (Angie Everhart) in a film with some heavy-handed supporting characters including a televangelist (Chris Sarandon) and a religious young woman (Erika Eleniak) looking for her missing brother (Corey Feldman). Miller manages to land a few punchlines but this feeble outing is weak and mostly dull, making one wonder what the original story by Robert Zemeckis and Bob Gale – concocted back in the '70s when they were young and struggling – would've entailed.
Shout has given both pictures the special edition treatment. "Demon Knight" includes two new commentaries, one with Dickerson, another with members of the crew; a Making Of including comments from stars Zane, Sadler, Bakke, and John Schuck; a panel discussion from the American Cinematheque; a stills gallery; and the trailer. "Bordello of Blood" boasts commentary with producer A.L. Katz, a Making Of sporting comments from Feldman, Eleniak and others; a still gallery; and the trailer. Both films include 5.1 DTS MA sound and solid 1080p (1.85) transfers.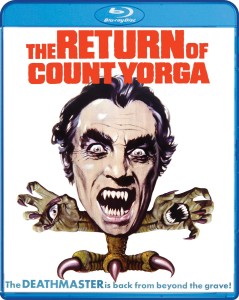 More bone-chilling terror – this time of the 1970s kind – is on-tap in THE RETURN OF COUNT YORGA (**, 97 mins., 1971, R), the American-International follow-up that finds Robert Quarry reprising the Count, this time becoming involved with a woman (Mariette Hartley) running an orphanage. Bob Kelljan and Yvonne Wilder (who also appears in the film) wrote this blah sequel, which notable for ushering in a succession of 70s "twist" endings with a "surprise" downbeat conclusion. Commentary with historian Steve Haberman and actor Rudy De Luca is included along with a trailer, TV ad, radio spots, a photo gallery, a typical MGM-licensed 1080p (1.85) transfer and DTS MA mono sound. (Fans should note that Twilight Time has the original "Yorga" lined up for release this month on Blu-Ray)
THE LARRY FESSENDEN COLLECTION Blu-Ray (Shout Factory): Four of indie horror director Larry Fessenden's films come to Blu-Ray with all-new, exclusive special features for the first time courtesy of Scream Factory, having licensed the pictures through IFC's "IFC Midnight" shingle.
Included in the four-disc set are: "No Telling," which includes a new commentary with Fessenden, a Making Of the 1991 film, deleted scenes, archival footage, the "White Trash" short, and "Early Years: Glass Eye Pix 1985-1990." "Wendingo" boasts new commentaries with Fessenden and actors Patricia Clarkson, Jake Weber and John Speredakos plus archival footage, the short "Santa Claws," "and "Glass Eye Pix Sizzle Reel 2010." "Habit" features another director commentary, a 1995 Making Of, the short "Habit" (1982), music video "Frankenstein Cannot Be Stopped," a short from "The ABCs of Death 2," and a Making Of that particular segment. Finally, "The Last Winter"'s supplemental section includes a director commentary, feature-length Making Of, archival footage, promo films, the music video "Tired of Killing Myself," an interview with journalist Adam Nayman, and "Glass Eye Pix Sizzle Reel 2015."
All-new, director-approved HD transfers and a 24 page booklet by Fangoria's Michael Gingold pay tribute to Fessenden's body of work. Available October 20th.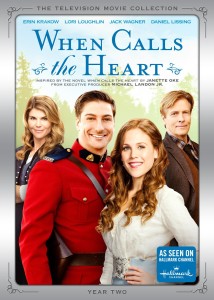 Also New From Shout Factory: The top-rated Hallmark Channel series "When Calls the Heart" generates a pair of DVD releases this month from Shout. WHEN CALLS THE HEART: FOLLOW YOUR HEART (88 mins., 2015) is the fifth and final TV-movie from the second season of Janette Oke's romantic period adventure starring Erin Krakow, Daniel Lissing, Jack Wagner and Lori Loughlin. Presented in a 16:9 (1.78) transfer with 5.1 sound, the film is also a part of WHEN CALLS THE HEART: YEAR TWO (7 hours), which includes all five of the WCTH movies in one DVD box-set. Pleasing, old-fashioned entertainment for family audiences.
MY LITTLE PONY: EQUESTRIA GIRLS FRIENDSHIP GAMES (72 mins., 2015) is a feature-length new movie for kids, where Canterlot High takes on their rivals, Crystap Prep Academy, in the annual Friendship Games. While the contest is supposed to be devoid of magic, some inevitably becomes involved in this good looking Shout Blu-Ray, marked by a 1080p (1.78) transfer with 5.1 DTS MA sound, commentary, deleted scenes, sing-alongs and animated shorts. Parents looking for a bargain-priced collection can check out the MY LITTLE PONY: EQUESTRIA GIRLS Gift Set, which includes the DVDs of "Equestria Girls," "Rainbow Girls" and "Friendship Games," all in one convenient package with a lenticular 3D cover included for good measure…On October 20th, Shout unleashes a Season 1 Blu-Ray of OLYMPUS (10 hours, 2015), a modestly-budgeted British TV series starring Tom York as "Hero," a young man who seeks the power of immortality by solving the riddle of the Gods. Hero encounters a number of eclectic types along the way, from Matt Frewer's Daedalus to Medea and the Oracle of Gaia, along with low-grade cable-quality special effects. The producers of "Tin Man," "Alice" and "Neverland" have produced an OK, "revisionist" type of modern fantasy set in ancient Greece that might appeal to young viewers. Shout's Blu-Ray includes 1080p (1.78) transfers with 5.1 and 2.0 DTS MA sound.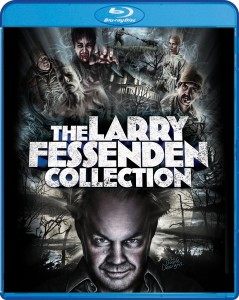 Vintage TV on Video From Shout! Factory: It's never too early to get ready for Christmas, thanks to Shout's THE GLEN CAMPBELL GOODTIME HOUR: CHRISTMAS SPECIALS (101 mins., 1969-70). This collection of two shows from Campbell's network TV series offer the country great crooning both a selection of his hits (Wichita Lineman; Galveston; Gentle On My Mind) plus holiday perennials with the likes of Andy Griffith, Cher, Anne Murray, Mel Tillis, Jerry Reed and others…in Season 7 of THE FACTS OF LIFE (9 hours, 1985-86), the girls try to recover from a fire that engulfs Edna's Edibles. Undaunted, Charlotte Rae's Mrs. G rallies the troops to build a new gift shop, Over Our Heads, with the help of a contractor (George Clooney!) who quickly becomes the subject of the former Eastland girls' collective affection. All 24 episodes from this last full season with the main cast (Rae would depart following this year) are included in Shout's Season 7 DVD set, out October 20th…Timeless Media Group and Shout bring fans Seasons 1 and 2 of THE SAINT (1911 mins.), the classic series that launched Roger Moore's stardom through his memorable turn as modern-day man of mystery, Simon Templar. For those who bypassed Shout/Timeless' terrific Complete Series box, this affordable Season 1-2 DVD set offers all 39 episodes from the early days of the long running series in B&W 4:3 transfers and mono sound. Recommended!
---
I SPIT ON YOUR GRAVE III: VENGEANCE IS MINE Blu-Ray (91 mins., 2015, Not Rated; Anchor Bay): Second sequel to the 2010 remake of the infamous '70s exploitation film continues the "Female Death Wish" feel this unlikely trilogy has generated. Sarah Butler is back as Jennifer Hills, still recovering from the traumatic attacks of years ago but moved to exact vengeance once again – this time on the men who assaulted and eventually killed her best friend. Doug McKeon and Harley Jane Kozak return after a long absence on-screen in this watchable sequel that's at least more substantive than the old "I Spit" from the drive-in era. Anchor Bay's Blu includes a 1080p (2.40) transfer and 5.1 Dolby TrueHD sound.
MANOS THE HAND OF FATE Blu-Ray (74 mins., 1966; Synapse): One of the infamous all-time bad movies receives a straightforward Blu-Ray release – sans Mystery Science Theater participation – courtesy of Synapse. "Manos" is best viewed either with comedy accompaniment or a few choice beverages, as writer/producer/director Harold P. Warren's magnum opus is a hysterically amateurish outing about a family who takes a wrong turn on the road in Texas and run afoul of a devil…sorry, Manos-worshipping cult – but suffice to say there's nothing else like it. Synapse's Blu-Ray includes a fresh 2K restoration of the film, commentary with cast members, three featurettes and a "Grindhouse Unrestored Version." For fans, this is a must-have.
Also new from Synapse is MOSQUITO (92 mins., 1995, R), Gary Jones' wacky '90s production about mutated skeeters causing all kinds of trouble for stars Gunnar Hansen, Ron Asheton, Steve Dixon and Rachel Loiselle. Enjoyably grizzly make-up FX comprise this minor cult favorite, which Synapse has given a full-fledged Special Edition package, including commentary; an all-new documentary; deleted/extended scenes; behind the scenes footage; a 1080p (1.78) transfer and 7.1 DTS MA sound.
---
SAN ANDREAS 3D Blu-Ray Combo Pack (**½, 114 mins., 2015, PG-13; Warner). WHAT IT IS: Yet another disaster spectacle, Dwayne Johnson carries one of this summer's solid box-office performers ($150 mil U.S. gross) as a helicopter rescue pilot who watches as "The Big One" quakes in and around the San Andreas fault. The special effects are far more convincing than the likes of "Earthquake" and the corresponding action is stronger, though human interest is still negligible at best, with only Johnson's charisma and his relationship with his estranged wife (Carla Gugino) providing a respite from the ridiculous CGI-fest competently executed by director Brad Peyton. BLU-RAY SPECS: A terrific 3D presentation adorns Warner's 2.40 Blu-Ray, with very cool depth of field effects and crisp detail, minus the excessive ghosting we sometimes see in the format. A good looking standard 2D Blu is also included along with a DVD and digital copy. The 7.1 Dolby TrueHD sound packs a whopping punch as well, with Dolby Atmos capability for those with high-end receivers. Extras include commentary by Peyton, deleted scenes, a gag reel, stunt reel, and three featurettes that take viewers behind the scenes, with an emphasis on Johnson. There's even a segment on Andrew Lockington's score. AISLE SEAT BOTTOM LINE: A decent enough popcorn movie, "San Andreas" provides a reasonably entertaining update, and upgrade, on '70s styled disaster outings, with less soap opera and more emphasis on special effects (and who's surprised by that?). Its unpretentiousness serves it well, and Lockington's score is a definite cut above for the genre.
THE GALLOWS Blu-Ray Combo Pack (*½, 81 mins., 2015, R; Warner). FRIGHTFUL PLOT SUMMARY: Terror abounds for a high school theater company! This oft-delayed New Line affair finds a new class of students unwisely deciding to resurrect a play that, 20 years earlier, culminated in the death of one of the young behind-the-scenes crew. When three idiot kids attempt to sabotage the new production, unreal, supernatural terrors abound in yet another low-budget chiller short on originality and scares. CHILLING BLU-RAY SPECS: "The Gallows" was originally an ultra low-budget indie that was picked up by New Line and Blumhouse. The original version by writers-directors Chris Lofing and Travis Cliff is actually included here along with deleted scenes, a gag reel, featurettes, a 1080p (1.85) transfer and 5.1 DTS MA sound. A DVD and digital copy are also included. AISLE SEAT SCARE-TASTIC BOTTOM LINE: We've seen "The Gallows" before in one form or another, though hardcore genre fans who groove on this kind of thing might find the movie's original version and its inclusion in Warner's Blu-Ray combo pack interesting to compare if nothing else. Otherwise, it's paltry, recycled stuff.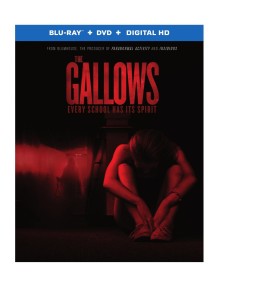 THE 100: The Complete Second Season DVD (673 mins., 2014-15; Warner): While Clarke and friends are trapped inside a nuclear-depleted underground city dubbed Mount Weather, tensions arise once Clarke escapes – by himself. This sets off a chain of events where adults and the Grounders themselves have to determine how far they're willing to go to stay alive in a scary future world. This second season of the well-reviewed CW series debuts on DVD this week from Warner. The multi disc set includes 16:9 transfers (1.78), 5.1 Dolby Digital sound, an all-new featurette ("The 100: Unlocking the Mountain"); unaired scenes, a gag reel, 2014 Comic Con panel, and the featurette "The 100: Pre-Viz Stunts."
THE FOLLOWING: The Third and Final Season Blu-Ray (655 mins., 2014-15; Warner): After the capture of serial killer/villain extraordinaire Joe Carroll (James Purefoy), detective Ryan Hardy (Kevin Bacon) has moved on, working with his niece (Jessica Stroup) and partner (Shawn Ashmore) on new cases at the FBI. Unfortunately, a new series of murders plague Ryan just as he's getting relaxed, leading to his dealing with Carroll, who's now awaiting execution. This third season of Fox's limited-series "The Following" is also the series' last – while the program generated a large fanbase in its early going, the ratings dwindled in its second year. More over, the series, creatively, never amounted to much, ultimately wasting the talents of Bacon and Purefoy in a hackneyed assortment of cliched serial killer plots.
Fans wanting to see how "The Following" wrapped up can check out Warner's new Blu-Ray package, including five featurettes, the 2014 New York Comic Con panel, deleted scenes, a gag reel, 1080p (1.78) HD transfers, 5.1 DTS MA sound and Ultraviolet digital copies included.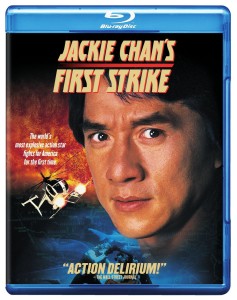 New on Blu-Ray Releases: While Jackie Chan had appeared in numerous English language films, his stardom in North America didn't really happen until RUMBLE IN THE BRONX (***, 90 mins., 1996, R) became a surprise hit in the winter of 1996. This ridiculous, free-wheeling lark – one of Chan's more likeable vehicles – was mostly shot in Canada with just a dash of Big Apple filming, but with ample humor and Jackie performing his own stunts as always, "Rumble in the Bronx" proved to be the vehicle that finally propelled the Hong Kong superstar into a long-running – though not always successful – career at the U.S. box-office.
Warner's Blu-Ray of "Rumble in the Bronx" contains the movie's U.S. theatrical version in an attractive 1080p (2.41) transfer with 5.1 DTS MA sound. While I am more often than not a proponent of a studio including a film's original, unexpurgated version, with "Rumble in the Bronx" – which was recut and rescored for the U.S. market – the dubbing only adds to the movie's charm, while the tightening of the film's running time cut down on unnecessary, dull dialogue bits. J. Peter Robinson's score, meanwhile, is superior to the film's original music, giving it a grander scale.
New Line performed a similar cleansing on their next domestic Chan release, JACKIE CHAN'S FIRST STRIKE (**½, 84 mins., 1997, PG-13), which isn't quite as effective but nevertheless offers a similar level of escapist fun with Jackie engaging in a wild and wacky Bond-ian adventure. Once again Michael Duthie was employed as an "editorial consultant" with J. Peter Robinson rescoring the film for the North American market. New Line's Blu includes a 1080p (2.41) transfer with 5.1 DTS MA sound and the trailer.
Warner also has a number of brand-new catalog releases (attractively priced) due out this week – many of them derived from the Paramount library and previously released in international markets years ago. Most of these discs are also, regrettably, barebones in terms of extras, despite their DVDs having contained extensive special features.
Chief in point is WITNESS (****, 112 mins., 198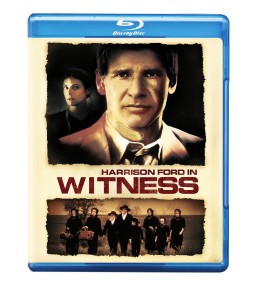 5, R), one of Peter Weir's best films – as well as Harrison Ford's most satisfying star turns – which offers just an okay 1080p (1.85) transfer with 5.1 Dolby TrueHD audio. No extras are included, which is a shame since Paramount's DVD offered a documentary on the making of the picture. Ditto for TEAM AMERICA: WORLD POLICE (***, 98 mins., 2004, R), which contains just the R-rated theatrical cut of the movie, a 5.1 DTS MA soundtrack and 1080p (2.41) AVC encoded transfer. At least the a/v presentation is superior than "Witness," with nicely saturated colors and high detail, but the disc rolls snake eyes in the supplemental arena.
Also making its debut on Blu-Ray is the 1979 Clint Eastwood/Don Siegel collaboration ESCAPE FROM ALCATRAZ (***, 112 mins., 1979, PG), again in a no-frills BD presentation with a 1080p (1.85) AVC encode and 5.1 Dolby TrueHD reprocessed sound. Gary Fleder's stylish 1997 serial killer hit KISS THE GIRLS (**½, 115 mins., R), the first of several adaptations of James Patterson's Alex Cross character (one of two starring Morgan Freeman in the role), is also new to the format this month. Warner's Blu boasts a strong 1080p (2.41) transfer and 5.1 DTS MA audio. Finally, Ridley Scott's MATCHSTICK MEN (**½, 116 mins., 2003, PG-13) also bows on Blu-Ray for the first time, and this disc does include its multi-part Making Of documentary, "Tricks of the Trade," along with a commentary and the original trailer. The 1080p (2.41) transfer and 5.1 DTS MA audio are terrific.
---
Fans of DOWNTON ABBEY who haven't yet purchased the series on Blu-Ray would do well in checking out PBS' Limited Edition Seasons 1-5 Blu-Ray box-set, coming October 27th.
Maggie Smith, Hugh Bonneville, Elizabeth McGovern and Michelle Dockery topline award-winning scribe Julian Fellowes' series from the days leading up to WWI, through the war, its fallout, and major changes in the 1920s – all through the prism of the various men and women who work at Downton Abbey, including the Earl of Grantham and his family.
While you can check the Aisle Seat archives for individual season reviews, this box-set offers PBS' prior Blu-Rays of the first five years of "Downton Abbey," all in 1080p transfers and 2.0 stereo soundtracks, along with each season's corresponding extras (amounting to over four hours of featurettes and interviews). Die-hards, however, might want to wait for a Complete Series release given that Season 6 – the show's final group of episodes – won't be released until this winter.
Also new from PBS is THE WIDOWER (180 mins., 2013), an intriguing ITV production about a man (Reece Shearsmith) who attempts to rebuild his life with a New Zealand woman (Sheridan Smith), only for her to begin suffering blackouts before their wedding – an occurrence that turns out not to be a coincidence, and not the first time it's happened to those who know him. A true story that makes for an engrossing three-hour production co-starring Archie Penjabi and John Hannah, "The Widower" comes to Blu-Ray later this month from PBS sporting a 1080i transfer and 2.0 stereo soundtrack…HOME FIRES (6 hours, 2015) stars Francesca Annis, Samantha Bond, Ruth Gemmell, Clare Calbraith and Claire Rushbrook in a satisfying portrait of British women of different ages trying to survive through WWII. An emotional but not overly glossy production PBS brings to Blu-Ray sporting 1080i tansfers and 2.0 stereo soundtracks. Recommended.
---
DON RICKLES: MR. WARMTH! THE ULTIMATE TV COLLECTION DVD (Time Life): Eight-disc DVD set from Time Life includes all 37 unedited episodes of CPO Sharkey along with Volumes 1 and 2 of Rickles' TV specials.
CPO SHARKEY (374 mins., 1976-77) was a short-lived WWII comedy series that offered, by most accounts, one of Don Rickles' more memorable TV sojourns. As a CPO whipping recruits into shape at a San Diego naval base, Rickles is able to utilize his trademark humor in a series that Starvista warns has "jokes and ethnic references" that would "likely not be allowed on network TV today and reflect the tenor of the times." Seasons 1 and 2 have been previously reviewed here; check the Archives for specific information on both titles.
Also included are Rickles' various network TV specials, presented here in two separate volumes. Again, check the Archives for the review of the prior Volume 1 release.
Never before outtakes and unedited scenes, introductions from Don, a clip from Johnny Carson's Tonight Show visit to the CPO Sharkey set, and a Jimmy Kimmel presentation to Rickles at the TV Land Awards comprise a robust supplemental section that's a must for all Rickles fans. Available October 20th
MIKE TYSON MYSTERIES: Season 1 Uncensored DVD (113 mins., 2014-15; Warner): Wacky spoof of Hanna-Barbera and principally "Scooby-Doo" stars the former heavyweight champ as himself, who solves crimes along with an alcoholic pidgeon (voiced by Norm MacDonald), his adopted daughter (Rachel Ramras) and the ghost of the "Marquess of Queensberry" (Jim Rash). All 10 episodes from the series' first season are included here in uncensored form via 16:9 transfers and 5.1 sound in Warner's DVD.
---
DOPE Blu-Ray (104 mins., 2015, R; Universal): Rick Famuyiwa's free-wheeling, good-natured comedy stars Shameik Moore as a 90s hip-hop worshipping high schooler with aspirations of getting into Harvard. His road to the Ivy League, though, is fraught with peril, including a misplaced backpack filled with the drug Molly that could land him in a heap of trouble. Zoe Kravitz, Blake Anderson and rapper ASAP Rocky co-star in this well-reviewed summer release produced by Pharrell Williams and Forest Whitaker; Universal's Blu-Ray, out this week, includes two featurettes, plus a digital copy, 1080p (2.40) transfer and 5.1 DTS MA sound.
Well Go New Releases: Coming October 13th on DVD is the silly THE RAID (98 mins., 1991), Tsui Hark and Ching Siu-Tung's period adventure that's a live-action version of "Uncle Choi," one of China's most famous comics. Well Go's DVD includes Cantonese 5.1 audio with English subtitles. Also coming on DVD that day is THE AVENGING FIST (98 mins., 2001), a wild and woolly 2001 Hong Kong fantasy starring Sammo Hung. Well Go's DVD offers another 5.1 Cantonese soundtrack with English subtitles…meanwhile, new to Blu-Ray is the harrowing true story NORTHERN LIMIT LINE (130 mins., 2015) which recreates the attack on a South Korean naval vessel by North Korea in June of 2002. This Korean production includes a 1080p transfer and 5.1 DTS MA sound.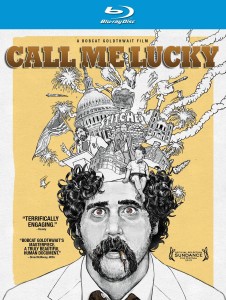 THE LITTLE DEATH Blu-Ray (97 mins., 2014, Not Rated; Magnolia): Josh Lawson's indie comedy looks at a number of couples and their respective bedroom activities. Out this week from Magnolia on Blu-Ray, the label's extras include an interview with Lawson (who wrote and also appears in the film), two featurettes, a 1080p (2.40) transfer and 5.1 DTS MA soundtrack.
THE FALLING DVD (102 mins., 2014; Cinedigm): BBC Films co-production is set at an English girls school where a fainting outbreak is tied together with the sexual awakening of two girls. Carol Morley's film, co-starring Greta Scacchi and Maxine Peake, is now available on DVD from Cinedigm offering a featurette, 16:9 transfer and 5.1 Dolby Digital soundtrack.
CALL ME LUCKY Blu-Ray (105 mins., 2015, Not Rated; MPI): Bobcat Goldthwait's latest film (don't stop reading, actually) is a documentary that profiles the life and times of comic Barry Crimmins. One of the many comics who pushed the stand-up envelope in the 70s and 80s, Goldthwait's film looks at not only his comedy and on-stage work, but his troubled (and abusive) childhood and recent move into politics. An incisive documentary MPI brings to Blu-Ray this week featuring a 1080p transfer, 5.1 DTS MA sound, commentary with Goldthwait and Crimmins, and the trailer.
AMERICAN BEAR DVD (93 mins., 2013; Virgil Films): Documentary from filmmakers Greg Grano and Sarah Sellman finds the couple traveling the country, relying on the kindness of strangers for a home each night. An interesting social experiment comprises this 2013 documentary, just now debuting on DVD from Virgil Films offering commentary with Grano and Sellman; four deleted scenes; and the short "The Friendlist Town in Idaho" which was created while editing "American Bear." Also recently released from Virgil is THE ONLY REAL GAME (82 mins., 2013), Mirra Bank's documentary about how baseball thrives in the border state of war-torn Manipur in northeast India. Virgil's DVD offers a 16:9 transfer and 5.1 soundtrack.
IN THE COURTYARD Blu-Ray (97 mins., 2014; Cohen Film Collection): A middle-aged musician (Gustave Kervern) decides to end his career and subsequently becomes a caretaker for a residential building in Paris. There, he meets Mathilde (Catherine Deneuve), a woman afraid the building will collapse – among other anxieties – in this comedy-drama from director Pierre Salvadori. "In the Courtyard" is the latest French import to come our way from the Cohen Film Collection, whose Blu-Ray includes a 1080p transfer with 5.1 DTS MA audio (French with English subtitles). Extras include an interview with the director and the trailer.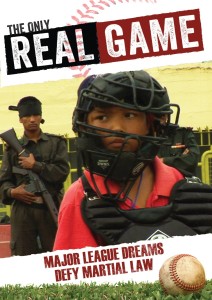 AMNESIAC Blu-Ray (84 mins., 2014, Not Rated; Xlrator): Yet another story about a man with amnesia (Wes Bentley) who wakes up in a hospital, wondering who is who and if he's being set up as part of a conspiracy. Kate Bosworth co-stars in this slight and unsatisfying genre effort that offers little you haven't seen before, now on Blu-Ray from Xlrator offering a 1080p transfer and 5.1 DTS MA sound. Even if you watch it, you'll forget you've ever seen "Amnesiac" soon after viewing it.
ZIPPER Blu-Ray (112 mins., 2015, R; Alchemy): A federal prosecutor risks everything to keep his addiction to escorts going in Mora Stephens' thriller, starring Patrick Wilson with Lena Headey, John Cho, Dianna Agron, Ray Winstone and Richard Dreyfuss adding support. Alchemy's Blu boasts a 1080p (2.35) transfer with 5.1 Dolby TrueHD audio and is now available. Out this week from Alchemy on DVD is SKIN TRAFFIK (97 mins., 2015, R), a thriller starring Gary Daniels as a former hit man who tries to save a young girl from a pimp (Mickey Rourke, now a direct-to-video/on-demand mainstay). The better than average supporting cast includes Daryl Hannah, Michael Madsen, Dominique Swain and Jeff Fahey. Alchemy's DVD includes a 16:9 (2.40) transfer and 5.1 Dolby Digital sound.
VIKINGS: THE COMPLETE THIRD SEASON Blu-Ray (458 mins., 2015; Fox): Ragnar, Rollo, Lagertha and Bjorn continue on their journey with Ragnar – now the King – leading his Norse warriors in adventures spanning the Viking empire from Essex to the mythical city of Paris. Betrayals, hidden dangers, sword fights, fisticuffs and more of the same mix of speculative fiction and action/adventure grace this third season of the popular History series. MGM and Fox's Season 3 Blu-Ray contains never-before-seen extended footage across all 10 episodes (along with their original broadcast versions), commentary on two episodes, featurettes, 1080p (1.78) transfers and 5.1 DTS MA soundtracks.
ADVENTURE TIME: THE ENCHIRIDION DVD (176 mins., Warner): The latest DVD anthology of cartoons from the Adult Swim staple contains 16 11-minute episodes: The Enrichidion, In Your Footsteps, hechmen, Billy's Bucket List, Betty, Ocarina, Astral Plane, Ghost Fly, Root Beer Guy, The Pajama War, What Have You Done?, James II, Web Weirdos, Gut Grinder, No One Can Hear You, and Dungeon Train, all in 16:9 transfers and 2.0 soundtracks.
NEXT TIME: ARMY OF DARKNESS and more! Until then, don't forget to drop in on the official Aisle Seat Message Boards and direct any emails to our email address. Cheers everyone!