Twilight Time kicks off the new year with a handful of fine new Blu-Ray additions, from a pair of glossy, widescreen studio productions to more adult, frank character studies from the late '60s and early '70s.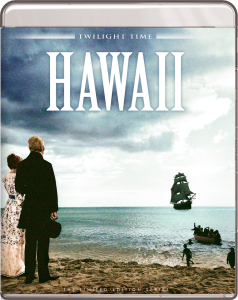 George Roy Hill's grand spectacle HAWAII (***½, 161 mins., 1966) – a troubled but hugely popular film based on (a portion of) James Michener's novel – was released on laserdisc back in the early '90s with a reprocessed stereo soundtrack and nearly 20 minutes of deleted footage reinstated, restoring the film to its original "Roadshow" length. For die-hard fans of the movie, it's unfortunate that release remains the definitive one of "Hawaii," though one can only fault MGM for treating the picture like a second class citizen and, along similar lines, failing to preserve some of its own filmmaking heritage.
As they infamously did with "The Alamo" and "It's a Mad, Mad, Mad, Mad World" (the latter restored only because of the efforts of the Criterion Collection), MGM long ago chose to make the shortened, 161-minute edit of "Hawaii" the "official" cut of the film – releasing only that edit on DVD and only including a mono soundtrack of the picture (the laserdisc included a couple of reels that were mixed in stereo allegedly before the production ran out of money and remixed the rest for stereo). When it came time to release the film in high-definition, once again MGM chose the theatrical edit, which incredibly reduces some of leading lady Julie Andrews' screen time, not to mention trims the Overture, Intermission and Exit Music from Elmer Bernstein's glorious score.
Twilight Time has done the best job possible with the materials MGM provided to them, utilizing the studio's AVC encoded 1080p (2.35) high-def transfer of "Hawaii"'s theatrical edit with a single-channel DTS MA mono soundtrack. The Roadshow version has also been included, albeit in a port of the laserdisc master – non-anamorphic 4:3 letterbox format – though also with mono sound, and not the reprocessed stereo mix the laserdisc offered. The result is a bittersweet presentation, the HD portion being quite good at times but also having originated from a print that's not always pristine, and the Roadshow version being hampered by the dated, standard-def encoding of its comparatively ancient source elements. The trailer is the sole extra along with an isolated score track of Bernstein's tremendous score, one that cries out for the full stereophonic treatment in the film itself.
TT should be commended for including the Roadshow Version as an extra feature, but it's hard not to be haunted by MGM's decision – made long ago – not to spend the proper funding to restore full-length Roadsow versions of some of their classics from yesteryear, leaving buffs to reluctantly live with the hand they've been dealt. (Fans of "Hawaii" will want to note its 1970 sequel "The Hawaiians" is due out next month from Twilight Time).
Fox's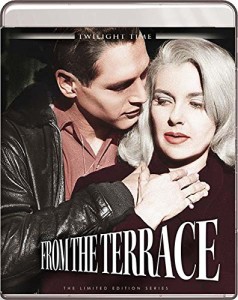 FROM THE TERRACE (***, 144 mins., 1960) suffers no such shortcomings in its high-definition rendering: the film's gorgeous 1080p (2.35) AVC encoded transfer is spectacularly detailed and a full-bodied 2.0 DTS MA stereo soundtrack gives this particular Elmer Bernstein score the full multi-channel soundstage that it deserves.
The movie itself is a glossy soap opera in what was, especially at the time of its release, a particularly adult adaptation of John O'Hara's bestselling novel. Ernest Lehman's script does a masterful job sidestepping the more overtly sexual elements from O'Hara's book in bringing to the screen a primarily unhappy set of characters, led by Paul Newman's David Eaton – a young WWII veteran who doesn't want to work in his overbearing father's mill and sets out to make a name for himself in the aeronautical field…and marries a bewitching but cold woman (Joanne Woodward) with similar career aspirations – and to whom he becomes increasingly unhappy – in the process.
Mark Robson directed "From the Terrace," a Cinemascope production with all the trimmings of a major Fox release from its day: top-notch cinematography, a fine supporting cast (Myrna Loy and Leon Ames as Newman's parents plus George Grizzard, Patrick O'Neal and Ina Balin as the girl who eventually warms Newman's heart); and, of course, Bernstein's gorgeous score, representing – unquestionably – some of the composer's finest work from the era. With the movie's characters being humorless and often unpleasant towards one another, "From the Terrace" isn't one of the more upbeat or embraceable films from its genre, but the Newman-Woodward pairing made it an immediate success and it remains entertaining for that reason alone. Twilight Time's Blu-Ray also includes a trailer and isolated score track.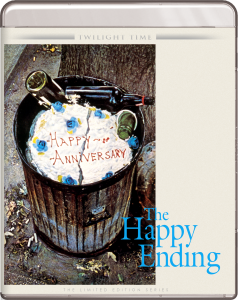 Another set of mostly disillusioned characters take center stage in THE HAPPY ENDING (**½, 112 mins., 1969, R), writer-director Richard Brooks' (major) change of pace follow-up to his acclaimed "In Cold Blood."
Brooks' then-wife, Jean Simmons, stars as a woman – several years before Stepford – who's become increasingly tired and put off by her existence as a housewife. She's even lost the ability to keep up appearances in front of her and her husband's (John Forsythe) friends, losing herself in pills and booze. Eventually, Simmons takes flight to Bermuda and attempts to find meaning – or something other than living with her workaholic husband.
The film's original script by Brooks functions as an effective character study, though the movie's first half is much more focused and satisfying than its later portion. Once Simmons takes off for Nassau and meets an old college friend (Shirley Jones) and her businessman beau (Lloyd Bridges), "The Happy Ending" loses a fair amount of its dramatic momentum and doesn't entirely recover – petering out with an abrupt and limp, "is that all there is?" finish.
Still, the performances are superb, with Nanette Fabray (terrific as the family maid and Simmons' confidant), Teresa Wright, Tina Louise, Dick Shawn and Bobby (billed as Robert) Darin offering strong support. Even better is Conrad Hall's marvelous Panavision cinematography, capturing the era in spectacular widescreen. Michel Legrand's score, meanwhile, contains the classic "What Are You Doing The Rest of Your Life?" along with a faintly embarrassing pair of other original tunes ("Hurry Up 'N Hurry Down" and "Something for Everybody") also written with the great Alan and Marilyn Bergman.
Twilight Time's Blu-Ray offers an isolated score track and an effective original trailer. The okay 1080p (2.35) AVC encoded transfer looks to be an older MGM master, lacking some of the fine detail seen in the "From the Terrace" presentation in particular. The 1.0 DTS MA mono audio is fine.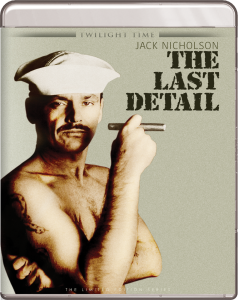 Moving into the even-bolder cinematic world of the 1970s, THE LAST DETAIL (***½, 104 mins., 1973, R) is a memorable slice of life character study from director Hal Ashby. Jack Nicholson and Otis Young star as marines sent to escort a young sailor (Randy Quaid) from Norfolk, Virginia to a naval prison in Maine; their turbulent journey ends up revealing truths about not just the precarious situation of the prisoner they're transporting, but also their own standing in a post-war military without a clear mission.
Johnny Mandel's patriotic score serves as a sarcastic counterpoint to the hard-edged – but often funny – exploits of Darryl Ponicsan's characters, adapted for the screen by Robert Towne in a collaboration with Nicholson that preceded "Chinatown" by mere months. This is a well-acted and vivid film (be on the lookout for Michael Moriarty, Carol Kane and Nancy Allen in early roles) that was controversial for its time because of its ample R-rated profanity.
Boasting a typically excellent, detailed transfer (1.85) from the Sony vaults, "The Last Detail" looks and sounds superb. The 1.0 DTS MA mono sound is fine and an isolated score track and the trailer round out the release.
Another Ashby film joins Twilight Time's Blu-Ray roster this month: UA's 1976 biopic of folk singer Woody Guthrie, BOUND FOR GLORY (***, 148 mins., 1976, PG). David Carradine stars as Guthrie in this overlong (149 minutes) epic directed by Ashby and tremendously shot by Haskell Wexler, chronicling the songwriter's rise to stardom from his Texas roots during the Great Depression in the '30s.
Earnest, noble, but only somewhat engaging and reportedly only somewhat factual, "Bound For Glory" was the kind of project meant to bring home a handful of Oscars. Unfortunately, while the film was nominated for Best Picture and Adapted Screenplay, it only took home wins for Wexler's atmospheric cinematography and Leonard Rosenman's adaptation of Guthrie's music. Still, the visuals and good intentions of the film make for a recommended view, despite the movie's chronic overlength, with Carradine being supported by a supporting cast including Ronny Cox, Melinda Dillon, Randy Quaid and Gail Strickland.
Twilight Time's 1080p AVC encoded (1.85) transfer is a major improvement over MGM's prior, out of print DVD, which appeared ragged by comparison. The 1.0 DTS MA mono sound is fine with an isolated score track and the trailer rounding out the disc.
Finally, something quite different for Twilight Time is their double-disc Blu-Ray release of HARLOCK SPACE PIRATE (115/111 mins., 2013), a relatively recent CGI animated feature from Japan that reworks the "Captain Harlock" mythos in the guise of a standalone feature with cutting-edge 3D visual effects. Twilight Time's two-disc Blu-Ray – limited to 3500 copies – includes both the English language "International" edit of the film as well as a subtitled Japanese cut, which runs five minutes longer. Both transfers are impressive of this modern take on Leiji Matsumoto's 1977 comic strip, backed with an effective use of 3D (on the International version) and effectively mixed 5.1 DTS MA soundtracks. Extras are abundant, including interviews with Matsumoto, director Shinji Aramaki, and screenwriter Harutoshi Fukui; a Making Of; Venice Film Festival World Premiere highlights; storyboards, TV spots, trailers, and an isolated score track on the Japanese edit of Tetsuya Takahashi's music.
---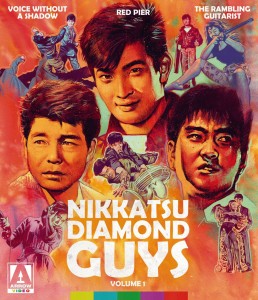 Also New & Noteworthy
NIKKATSU DIAMOND GUYS Volume 1 Blu-Ray/DVD (Arrow): Another excellent, early candidate for Catalog Discovery of the Year on Blu-Ray, Arrow's dual-format, limited-edition anthology "Nikkatsu Diamond Guys" will have special appeal for Japanese cinephiles.
Japan's oldest film studio functioned as their own MGM back in the late 1950s, signing big talent to contracts and placing them in a number of different genre outings. This set includes three such pictures starring the likes of Hideaki Nitani, starring in Seijun Suzuki's "Voice Without a Shadow"; Yujiro Ishihara in Toshio Masuda's "Jiro the Lefty"; and Buichi Saito's"The Rambling Guitarist" starring Akira Kobayashi.
Arrow's set – limited to 3,000 copies – offers new 1080p HD transfers from original film elements provided by Nikkatsu; uncompressed mono audio with newly translated English subtitles; a video discussion with Japanese cinema expert Jasper Sharp; trailers for all three films and a trailer preview for the second volume of the series; a reversible sleeve with new artwork by Graham Humphreys; and a booklet with extensive booklet notes from Stuart Galbraith IV, Tom Mes and Mark Schilling.
OUR BRAND IS CRISIS Blu-Ray (**½, 107 mins., 2015, R; Warner): Strange fictionalization of the political documentary "Our Brand Is Crisis" takes Rachel Boynton's 2005 piece about James Carville and his global management team working on the Bolivian presidential election and turns it into an uncertain, "Hollywood" version of the story. Sandra Bullock stars as the savvy U.S. PR spinmeister working against a fellow "brand" specialist (Billy Bob Thornton) to help win a foreign political battle in David Gordon Green's film, scripted by Peter Straughan. Anthony Mackie, Joaquim De Almeida, and Zoe Kazan co-star in this George Clooney production, which is watchable because of the performances of its stars but doesn't even seem to be sure what it's trying to say, as evidenced by the Carville role being filled by Thornton's bad guy, and Bullock playing a role based on no reality at all. Warner's Blu-Ray, out next week, includes a 1080p (1.85) transfer, 5.1 DTS MA sound, digital copy and a featurette.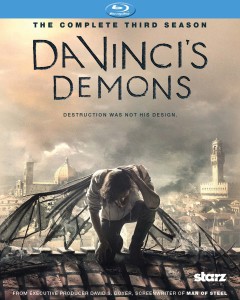 DA VINCI'S DEMONS Season 3 Blu-Ray (534 mins., 2015; Anchor Bay): Inspired undoubtedly by the success of "The Borgias," "Game of Thrones" and other recent, "sexed up" pseudo-historical series, producer David S. Goyer's revisionist take on Leonardo Da Vinci and his life and times makes for an uneven but entertaining brew of fanciful fiction, soap opera and the occasional historical fact. In "Demons'" third season, Tom Riley returns as Da Vinci, in the middle of an Ottoman invasion with the Turks using Da Vinci's own inventions against him. Deciding to join up with the Romans and a Crusade against the Turks, Da Vinci soon finds himself in the midst of a series of grizzly murders as well.
Anchor Bay's superb Blu-Ray set of "Da Vinci's Demons"' third season includes 1080p (1.78) transfers and Dolby TrueHD 7.1 audio for the Starz network drama.
BURNT Blu-Ray (**½, 101 mins., 2015, R; Anchor Bay): Bradley Cooper gives a good performance in this uneven film about a combustible chef who has to check his ego – and bad manners – behind in order to open a new establishment and earn an elusive third "Michelin" star, this time on his own terms. Sienna Miller co-stars along with Uma Thurman, Emma Thompson, Omar Sy and Alicia Vikander in this watchable drama from "E/R" producer John Wells, which works because of Cooper's central performance but otherwise comes off as a step below Jon Favreau's recent turn in "Chef." Anchor Bay's Blu includes commentary with Wells and chef consultant Marcus Wareing, deleted scenes, two featurettes, a digital copy, 1080p (2.40) transfer and 5.1 DTS MA audio.
SERIAL Blu-Ray (***½, 92 mins., 1980, R; Olive):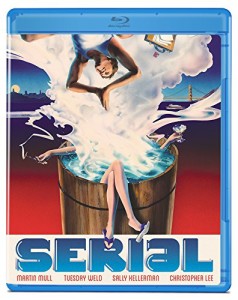 One of my favorite comedies of the '80s, this extremely funny adaptation of Cyra McFadden's satirical novel stars Martin Mull as a SoCal "everyman" who watches in horror as sexual freedom, "open" relationships, drugs and new age mysticism infringe on his daily existence — first among his friends and now his family, including bored wife Tuesday Weld and their teen daughter.
Rich Eustis and Michael Elias adapted McFadden's novel, which sitcom veteran Bill Persky helmed as an amusing indictment of the "Me" generation, sprinkled with memorable performances: Mull is a riot in unquestionably his finest lead role, while Weld, Sally Kellerman, Peter Bonerz, Bill Macy, Tom Smothers (as the "reverend Spike") and even Christopher Lee (Mull's boss – who turns out to be a gay weekend biker!) lend strong support.
Even if the social and cultural mores the film parodies are mostly products of their time, the movie's central conceit – of a modern man with old-fashioned sensibilities trying to remain sane in contemporary society – still rings true, and "Serial" offers a particularly hilarious climax that puts the perfect cap on the fun.
The 1080p encoded (1.78) transfer on "Serial" is as crisp as one would hope, while the mono sound is perfectly fine as well. Lalo Schifrin's score is one of his most pleasant, with the infectious, melodic title tune ("A Changing World") featuring Norman Gimbel lyrics and a vocal performance by Michael Johnson.
PARANORMAL ACTIVITY: THE GHOST DIMENSION Blu-Ray (*½, 87/95 mins., R/Unrated, 2015; Paramount): The long-running Paramlunt horror franchise comes to a disappointing conclusion in this fifth and reportedly final entry. Here, another family experiences supernatural terror once they move into Katie and Kristi's old home, with director Gregory Plotkin taking advantage of the movie's insistence on revealing the demon at the center of all the terror. Alas, the demon "Toby" isn't very exciting when he is revealed, and even worse than questionable CGI is the film's lame, open-ended conclusion – so much for putting a cap on the series, eh? Paramount's Blu-Ray offers the theatrical cut of the movie along with a longer Unrated version with an alternate ending and "lost footage." The DTS MA 5.1 sound and 1080p transfer are both top notch, with a DVD and digital copy also included.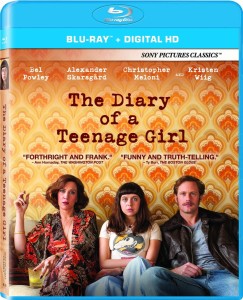 GOOSEBUMPS Blu-Ray (**½, 103 mins., 2015, PG; Sony): R.L. Stine's bestselling children's books hit the big-screen at last in this "Jumanji"-like Columbia/Scholastic co-production starring Jack Black as Stine himself – or at least an eccentric rendition of him. Essentially filling the Robin Williams "Jumanji" role of the lead adult opposite a young cast of teens, Black's Stine has to work with a group of kids (Dylan Minnette, Odeya Rush, Ryan Lee) after a number of his supernatural stories involving the likes of giant insects, killer trolls, werewolves and ventriloquist dummies come improbably to life. Kids are likely to enjoy the fast-paced fun of this derivative but entertaining enough outing, backed by a fun tone and Danny Elfman's score. Sony's Blu-Ray includes a DVD, digital copy, a number of format exclusive extras (alternate opening and ending, deleted scenes, bloopers, featurettes), a 1080p transfer and 5.1 DTS MA sound.
DIARY OF A TEENAGE GIRL Blu-Ray (102 mins., 2015, R; Sony): Indie drama-edy about a young girl's (Bel Powley) coming of age circa 1976, wherein she begins an affair with the boyfriend (Alexandra Skarsgard) of her moter (Kristen Wiig) in an effort to explore her blooming sexuality. Marielle Heller's incisive character study treads over well-traveled ground in so far as a teen girl's adolescence goes, but the performance of Powley in the center role makes the film worth seeing. Sony's Blu-Ray, out this week, includes format-exclusive deleted scenes along with numerous extras (Making Of featurette, L.A. Film Festival Q&A, cast/director commentary), a 1080p (2.40) transfer and 5.1 DTS MA sound plus a digital copy.
---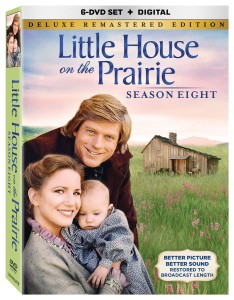 Lionsgate New Releases
New on Blu-Ray from Lionsgate, THE CONDEMNED 2 (90 mins., 2015, R) stars WWE superstar Randy Orton as bounty hunter Will Tanner, who becomes part of a "World's Most Dangerous Game" contest. Eric Roberts, paying Tanner's father, and Wes Studi co-star in this direct-to-vid actioner written by veteran Alan McElroy. Special features on Lionsgate's Blu include a digital copy, two featurettes, a 1080p (1.78) AVC encoded transfer and 5.1 DTS MA soundtrack.
Roland Emmerich's offbeat, non-genre project STONEWALL (129 mins., 2015, R) finds the "Stargate"/"Independence Day" auteur stepping far outside his comfort zone in this story about the birth of the modern Gay Rights movement. Jeremy Irvine, Jonathan Rhys Meyers, and Ron Perlman co-star in Emmerich's little-seen film, which finds its way to DVD from Lionsgate sporting a 16:9 (2.40) transfer, 5.1 sound, a digital copy, the trailer, and three featurettes…in ARMY DOG (87 mins., 2016, PG), Casper Van Dien stars as a U.S. Army vet who returns home with his dog, Connor, and struggles to reconnect with his teen daughter (played by Van Dien's real-life daughter, Grace). This family film from director Ezra Kemp is new to DVD this month from Lionsgate, with the label's disc sporting a 16:9 (1.78) transfer, 5.1 sound and a digital copy…For reality fans, DUCK DYNASTY: WEDDING SPECIAL (86 mins., 2014-15) includes two special episodes (Till Duck Do Us Part, John Luke Gets Hitched) from the A&E series with a digital copy and a bonus featurette (John Luke and Mary Kate Say "I Do") on DVD. Meanwhile, over on SWAMP PEOPLE, Lionsgate brings the sixth season (15 hours, 2015) of the popular History series to DVD this week. The four-disc set includes all 20 episodes from the most recent season of the gator-hunting extravaganza, in 16:9 transfers with 2.0 Dolby Digital sound…POWER RANGERS DINO CHARGE: UNLEASHED (92 mins., 2015) includes four episodes (Powers From the Past; Past, Present and Fusion; A Fool's Hour; Return of the Caveman) on one DVD with a 16:9 transfer, 5.1 audio and a digital copy.
Also new on DVD, LITTLE HOUSE ON THE PRAIRIE: SEASON 8 (18 hours, 1981-82) continues Lionsgate's fine DVD editions of the classic NBC series' remastered transfers, included here in a multi-disc set. All 22 episodes from the series' eighth season are on-hand along with two TV movies (Look Back to Yesterday; The Last Farewell), full-screen transfers, mono sound and digital copies on six discs…the Lifetime series UNREAL (7 hours, 2015) stars Aisle Seat favorite Shiri Appleby as a young producer on a reality show that, of course, isn't nearly as "unscripted" and "real" as some might believe. Constance Zimmer and Craig Bierko co-star in the series, co-created by "Buffy" veteran Marti Noxon. Lionsgate's Season 1 DVD set of the series includes over 25 minutes of footage never seen on TV plus digital copies, 16:9 transfers and 5.1 soundtracks.
---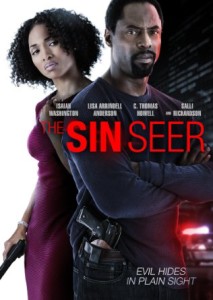 Label Round-Up
Cinedigm New Releases: David Threlfall stars as Noah in the UP TV movie NOAH'S ARK (92 mins., 2015), a more "family friendly" rendition of the Biblical story than Darren Aronofsky's weird recent film. Joanne Whalley co-stars in this short tele-film Cinedigm brings to DVD February 2nd featuring a 16:9 transfer and 2.0 stereo sound…Olivia Wilde and Luke Wilson play a couple who spin out of control after losing their child in MEADLOWLAND (96 mins., 2015, R), the debut feature of Reed Morano. Giovanni Ribisi, Elisabeth Moss, Ty Simpkins and John Leguizamo co-star with Cinedigm's DVD including a featurette, 16:9 transfer and 5.1 Dolby Digital soundtrack.
RLJ New Releases: Coming February 2nd, THE SIN SEER (110 mins., 2014, Not Rated) stars Lisa Arrindell Anderson as a woman with the ability to sense when a person is lying. Working as a private investigator, Anderson's Rose Ricard toils on cold cases the police can't handle, and works with an ex-con (Isaiah Washington) to solve one case that brings them both close to a murderer. RLJ's DVD includes a 16:9 transfer and 5.1 sound of Paul D. Hannah's film, shot in full 2.35 widescreen…Coming February 2nd, ALL HALLOWS' EVE 2 (91 mins., 2015) is another horror anthology that uses a framing device involving a young woman on Halloween finding a mysterious VHS tape on her door. The video shows a group of damned souls in a variety of stories from nine different directors, along with a pumpkin-faced killer who wants to leap out of the tape and into the real world. A bit late for Halloween horror but perhaps worth the while of gorehounds just the same. RLJ's DVD includes a16:9 transfer and 5.1 soundtrack…PLAYIN' FOR LOVE (84 mins., 2015) stars Robert Townsend as a high school basketball coach who receives some life lessons from a single mom (Salli Richardson-Whitfield) whose son is a star player on the team. Townsend also directed and co-wrote this romantic comedy co-starring Lawrence Hilton-Jacobs (from "Welcome Back, Kotter" fame) and Esai Morales. RLJ's DVD is due in stores for Valentine's Day, offering a 16:9 transfer and 5.1 sound.
Well Go USA New Releases: The intriguing THE BEAUTY INSIDE (127 mins., 2015) is one of Korea's more intriguing imports of late. A romantic comedy about a young man who's in love with a girl but is complicated by he fact that he swaps bodies with other people – men and women of different ages – every day. Definitely something different for Korean audiences and a hit at Cannes, "The Beauty Inside" comes to Blu-Ray from Well Go USA featuring 5.1 DTS MA audio (Korean with English subtitles) and a 1080p AVC encoded transfer.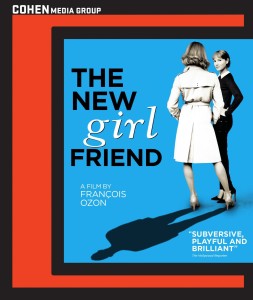 Cohen Film Collection New Release: THE NEW GIRL FRIEND (108 mins., 2014) comes to Blu-Ray this month from the Cohen Film Collection. This recent French import mixes sexual identity and Hitchcockian themes in its story of a woman who meets the husband of a recently departed lady – only to find him dressed in her clothes! She, of course, falls for him in spite of his odd proclivities in Francois Ozon's film. Cohen's Blu-Ray includes 10 deleted scenes, a Making of, 1080p transfer, and 5.1 DTS MA audio in French with English subtitles.
From MPI: Ryan Wise's documentary I AM THOR (84 mins., 2015,Not Rated; Dark Sky) looks at the rise, fall and attempted comedyback of Jon Miki Thor – a bodybuilding rock star whose band never hit the heights of Metallica and Kiss, but who had a decent career in cult classics like "Zombie Nightmare." MPI's Blu-Ray includes the trailer, a 1080p (1.78) transfer and 5.1 Dolby Digital sound.
From E One: Tammy Jones stars in SOCIOPATHIA (86 mins., 2015, Not Rated) as a psychotic killer who also works as a movie propmaster. Rich Mallery and Ruby Larocca's film includes a 16:9 transfer and 5.1 Dolby Digital sound along with deleted scenes, the trailer, and a black-and-white alternate version of the film. Available February 9th from E One.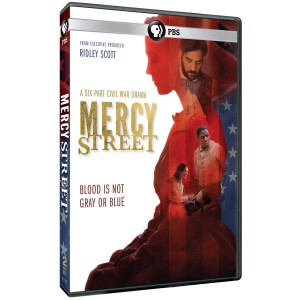 Alchemy New Releases: Paul Hyett directed HOWL (92 mins., 2015) a better-than-average, low-budget British chiller about a group of London train passengers who run afoul of werewolves. Ed Spelleers, Shauna MacDonald, Duncan Preston and Sean Pertwee star in this tidy, economical little genre outing that's not at all bad for what it is. Alchemy's Blu-Ray includes a 1080p transfer, Dolby TrueHD sound, and nearly a half-hour of Making Of featurettes.
PBS New Releases: The popular "Time Scanners" series utilizes 3-D laser-scanning technology to examine amazing historical structures, with engineer Steve Burrows and his team of experts taking viewers behind the scenes in an effort to examine some of the secrets involved in the construction of each. COLOSSEUM looks at Rome's amazing arena and how it once worked; JERUSALEM focuses on the Temple Mount and the man-made mountain of Herodium; and MACHU PICCHU chronicles the construction of the ancient Incan city located deep in the Peruvian jungle. Each DVD includes a 16:9 transfer and stereo sound…The Frontline special INSIDE ASSAD'S SYRIA (60 mins., 2016) takes viewers into the war-torn country with correspondent Martin Smith revealing the government's fight against ISIS as well as its on-going refugee crisis. PBS' DVD includes a 16:9 transfer and stereo sound.
Parents with young kids who watch DANIEL TIGER'S NEIGHBORHOOD (110 mins., 2016) – yours truly included – will want to check out the newest DVD compilation from the series, SUPER DANIEL! Nine stories from the series are included (Super Daniel; Daniel Doesn't Want to Stop Playing; Daniel Fixes Trolley; Daniel Tries a New Food; Daniel is Big Enough to Help Dad; Daniel's New Friend; Daniel's Friends Say No; Prince Wednesday Doesn't Want to Play) plus one bonus story (Goodnight Daniel) on one disc…Season 1 of MERCY STREET (360 mins., 2016) arrives on DVD February 2nd from PBS. Ridley Scott is one of the producers of this new PBS series starring Josh Radnor and the incomparable Mary Elizabeth Winstead in the chronicle of a Union hospital in Alexandria, Virginia circa 1862. Over 30 minutes of extras include deleted scenes in PBS' two-disc set, featuring "Mercy Street"'s complete first season in 16:9 transfers and 2.0 stereo soundtracks.
---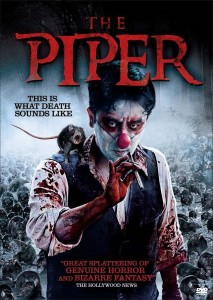 Capsule Round-Up
THE PIPER DVD (119 mins., 2015; CJ Entertainment): Well-reviewed horror import transplants "The Pied Piper" fairy tale to a post-war Korea where a distraught father uses his supernatural flute to take vengeance on the village that paid him to rid its populace of a rat infestation. Kim Gwang-Tae's thriller takes its leisurely time to get moving but provides ghoulish twists on its source material, leading to an oddly emotional finale. CJ's American DVD premiere of "The Piper" arrives in stores on February 2nd featuring a 16:9 transfer and both its original Korean and English dubbed soundtracks with optional English subtitles.
SHOW ME A HERO Blu-Ray (358 mins., 2015; HBO): Oscar Isaac gives a terrific performance as the young mayor of a mid-sized American city forced to build low-income housing in predominantly white neighborhoods in "Show Me a Hero," an HBO mini-series that flew under the radar last year but comes recommended. Paul Haggis' direction and the scripts by William F. Zorzi and David Simon offer no easy answers but a bevy of strong performances. HBO's Blu-Ray includes a look at the series' production, a digital copy, 1080p transfers and 5.1 DTS MA soundtracks.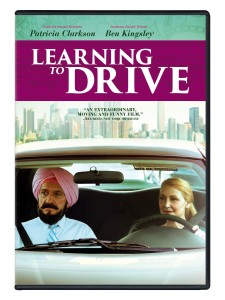 LEARNING TO DRIVE DVD (89 mins., 2014, R; Broadgreen): Patricia Clarkson plays a bestselling New York City author whose husband has left her when she meets Ben Kingsley's Indian cab driver, who's about to enter into an arranged marriage. He teaches her how to drive while she teaches him about the mysteries of women in this good-natured, enjoyable adaptation of Katha Pollitt's novel from writer Sarah Kernochan and director Isabel Coixet, sold on the merits of its two leads. Broadgreen's DVD includes a photo gallery, 16:9 (2.40) transfer and 5.1 Dolby Digital soundtrack.
FALLING SKIES – Season 5 DVD (440 mins., 2015; Warner): The once-promising alien invasion series peters out in this cheapjack fifth and final season, finding Tom Mason (Noah Wylie) and the regiment of the 2nd Mass engaging in hand-to-hand combat with their alien overlords in an effort to save the planet. Pretty mediocre stuff for a TNT series that started off so well, bogged down by cliche storytelling and a notable reduction in budget. Warner's DVD set offers a 2015 Wondercon panel featurette, two retrospective featurettes, a 16:9 transfer and 5.1 Dolby Digital sound.
---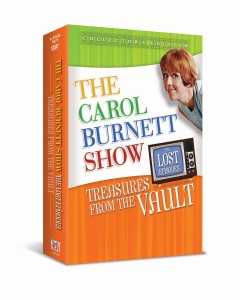 Time Life New Releases
THE CAROL BURNETT SHOW: THE LOST EPISODES "TREASURES FROM THE VAULT" (1039 mins., Time Life) hits store shelves on February 9th. This six-disc DVD box-set includes 15 more uncut, uncensored episodes from the CBS' series first five seasons as they originally were broadcast, available for the first time on home video.
Included here are a cornucopia of TV and movie parodies (Valley of the Dollars, Bony and Clod, Guess What's Coming to Dinner?), classic sketches (The Old Folks, The Ham Actors, Carol and Sis, As the Stomach Turns), guest stars including Jonathan Winters, Joan Rivers, Sonny & Cher, Paul Lynde, Art Carney, Betty Grable, Mickey Rooney, and cameos from Bob Hope to Ronald Reagan and others. Over four hours of bonus features offer comments from Steve Carell, Kristin Chenoweth, Tony Bennett, Tina Fey, Burt Reynolds, retrospective featurettes, bonus sketches and never-before-seen outtakes.
Also new from Time Life is THE HEE HAW COLLECTION: KORNFIELD CLASSICS (107 mins., Time Life), a single-disc compilation of episodes from one of the longest-running series in TV history. Roy, Buck and the Hee Haw gang are on-hand here along with musical guests Bill Anderson, Roger Miller and Loretta Lynn.
---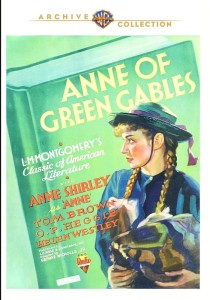 Warner Archive New Releases
Known professionally as Dawn O'Day, actress Anne Shirley changed her name to suit her on-screen alter-ego in the 1934 version of ANNE OF GREEN GABLES (78 mins.), the RKO production of L.M. Montgomery's classic novel (arguably best adapted in a 1980s Canadian TV mini-series rendition that aired on PBS).
The Warner Archive brings the short, slight but sweet "Anne" to DVD this month, featuring Shirley – who would later appear in ""Murder, My Sweet" before dropping out of acting – as the plucky orphan who becomes part of the Cuthbert clan on Prince Edward Island. Tom Brown, O.P. Heggie and Helen Westley co-starred in this well-received RKO follow-up to their earlier triumph with "Little Women," presented here in a solid 4:3 B&W transfer.
Also new from the Archive this January are a pair of comedies featuring the team of Dennis Morgan and Jack Carson. In one of their 11 on-screen appearances together, TWO GUYS FROM MILWAUKEE (90 mins., 1946), Morgan plays a Balkan prince who learns to live it up from a Brooklyn-ite (Carson) in a freeweeling comedy that was one of the duo's first leading vehicles – and their biggest hits. The trappings are even more colorful – literally – in the Technicolor comedy THE TIME, THE PLACE AND THE GIRL (105 mins., 1946), which is also new to DVD this month sporting a 4:3 transfer and mono sound.
The first and only "Little Rascals" feature produced by Hal Roach, GENERAL SPANKY (72 mins., 1936) is a noteworthy Archive addition for buffs. The Our Gang crew, led by "Spanky" McFarland, Carl Spitzer (aka Alfalfa) and Billie Thomas (Buckwheat) star in this cute feature set during the Civil War, where our heroes have formed their own juvenile army looking out for women and kids everywhere. Gordon Douglas was a co-director on the 1936 feature, which comes as a must view for Little Rascals fans…a pair of westerns are also new to the Archive this month: Dick Powell and Jane Greer star in the RKO programmer STATION WEST (80 mins., 1948), co-starring Agnes Moorehead and Burl Ives, while Robert Sterling, John Ireland and Gloria Grahame ride ROUGHSHOD (88 mins., 1948), a superior mix of western and film noir from director Mark Robson. All three films contain 4:3 B&W transfers.
NEXT TIME: More of the latest releases! Until then, don't forget to drop in on the official Aisle Seat Message Boards and direct any emails to our email address. Cheers everyone!